Since Eric Garner's Death, Not One NYPD Officer Has Received Implicit Bias Training, Despite What The Mayor Says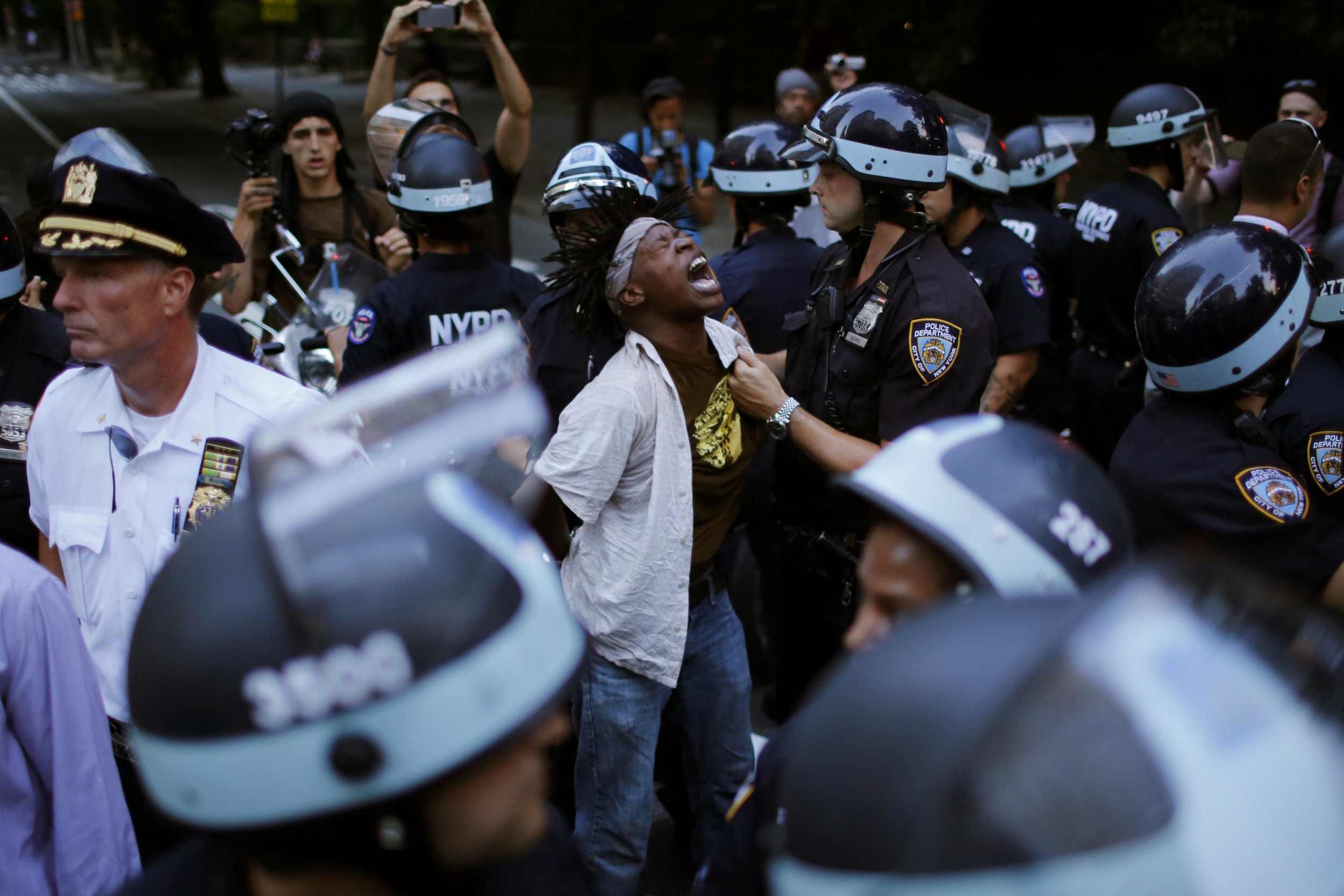 UPDATED | It has been three years since the NYPD announced it would train its police force on implicit bias—a decision the department came to after one of its officers killed Eric Garner with a chokehold, a technique the department had banned—but not one officer has received such training to date.
Mayor Bill de Blasio and the NYPD announced it would retrain a significant portion of its police force in December 2014 after a grand jury declined to indict police officer Daniel Pantaleo, who is white, for choking Garner, a black man, to death using the banned technique that summer.
On Thursday, the NYPD's first deputy commissioner, Benjamin Tucker, said that no NYPD officer has received implicit bias training since Garner death in 2014.
"We are in the process of beginning the implicit bias training," said Tucker, sitting alongside Mayor Bill de Blasio, police commissioner James O'Neill and other senior officials in the department at a press briefing at police headquarters.
De Blasio, however, has repeatedly touted the implicit bias course as one of his progressive administration's and the department's successes.
RELATED: WHO IS ERICA GARNER? ERIC'S DAUGHTER IS BRAIN-DEAD WITH NO CHANCE OF RECOVERY: REPORTS
"I have been an activist for years, and I know the activist community well," he said at a press conference on May 17. "I was at the rallies and the meetings where people demanded all the policies that we put in place. […] They demanded an end to low-level marijuana possession arrests. They demanded new training for the police force, implicit bias training—I could go on and on.
"All of those things actually are happening right now," he said. "So, I'll challenge anyone, anytime on those facts and on how progressive those changes are."
But, according to Tucker, at least one of those things is not happening right now.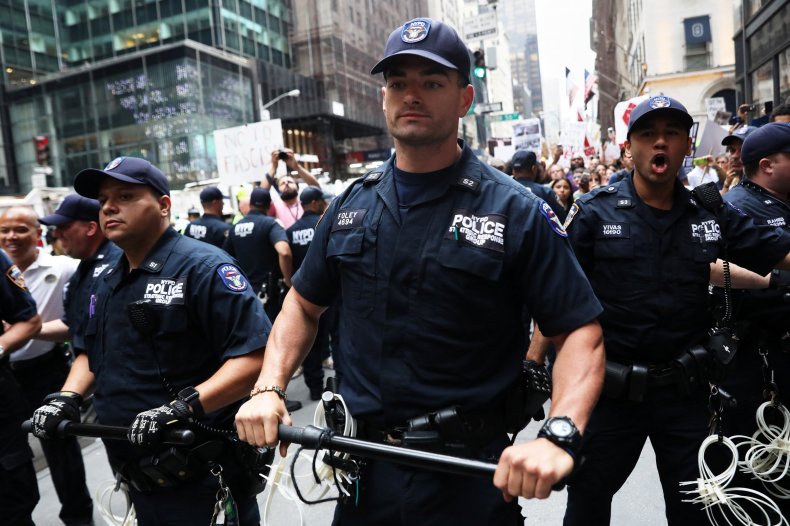 Many officers, like those who are a part of the department's neighborhood policing plan, have completed a variety of new training courses, such as techniques for crisis intervention and de-escalation, since Garner's death—just not yet on implicit bias.
In July 2016, de Blasio spoke about the measures the NYPD was taking and the training it had not yet implemented.
"I believe in my heart there are people who did not end up in a tragic incident—officers and civilians alike—because of the retraining that has already happened," he said. "I believe there have been dangerous moments de-escalated because our officers were taught better how to do that. I believe that the implicit bias training is already helping people to think about that maybe they're seeing things the wrong way because of what's around us in our society and to be more careful."
De Blasio corrected himself a couple months later when he acknowledged implicit bias training had not yet begun.
"Starting next year—and listen to this, listen to this because everyone in this room knows the history—starting next year, the biggest police force in the United States of America, as part of the training of every new officer, will implement what's called implicit bias training."
That training was not implemented the following year, though.
Jaclyn Rothenberg, a spokeswoman for de Blasio, said "the department tried" to begin the training earlier but "unfortunately, it's taken us longer than we hoped."
"[W]e're confident the training will start in-full in the coming months," she said.
In the three years since the plan was first announced, Tucker said the department has consulted with training experts, researched best practices and worked on a curriculum for its officers.
The department finalized a contract a couple of months ago with a company to train its officers, Tucker said. "So that training will begin for sergeants, supervisors, recruits as well as the executive staff, not necessarily in that order," he said.
Training is slated to begin in late January or early February 2017. "We will train everyone, the entire 36,000 officers by the end of 2019," Tucker said.
Interest in the Garner case has been renewed this week after tragic news of his daughter's heart attack broke over the Christmas weekend. Google experienced a surge of searches for his name on Thursday, when her mother told the New York Daily News she was brain dead after being deprived of oxygen for too long.
It was a devastating parallel to her father, who repeated the phrase "I can't breathe" 11 times as Pantaleo kept him locked in a chokehold until he died.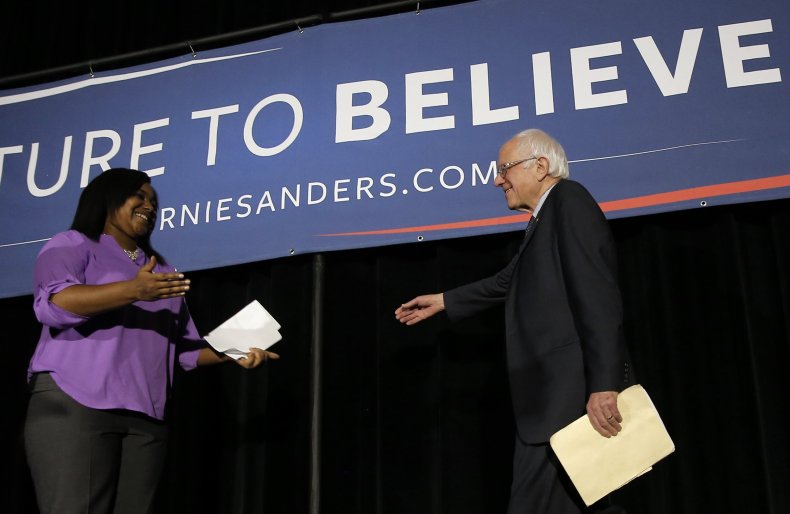 Erica Garner, 27, emerged as a civil rights activist and outspoken critic of police brutality after her father's death. She got a sit-down with President Barack Obama in 2016, appeared in an ad endorsing Vermont Senator Bernie Sanders and attracted more than 35,000 followers on her Twitter account.
The Daily News reported on Thursday that Garner had no chance of recovery, though a friend of the young activist and mother— who has taken command of her Twitter account to keep the public updated—says she's still fighting for her life.
Despite the years of delay in initiating implicit bias training, some experts in anti-discrimination are sanguine about police departments like the NYPD that are taking action around these issues.
"I'm certainly glad they're taking the problem seriously," said Michael Brownstein, an assistant professor at John Jay College of Criminal Justice who has led seminars on discrimination with law enforcement agencies.
Brownstein commended the NYPD's approach, highlighting the difference between the police department's progressive training and the Department of Justice's return to old methods.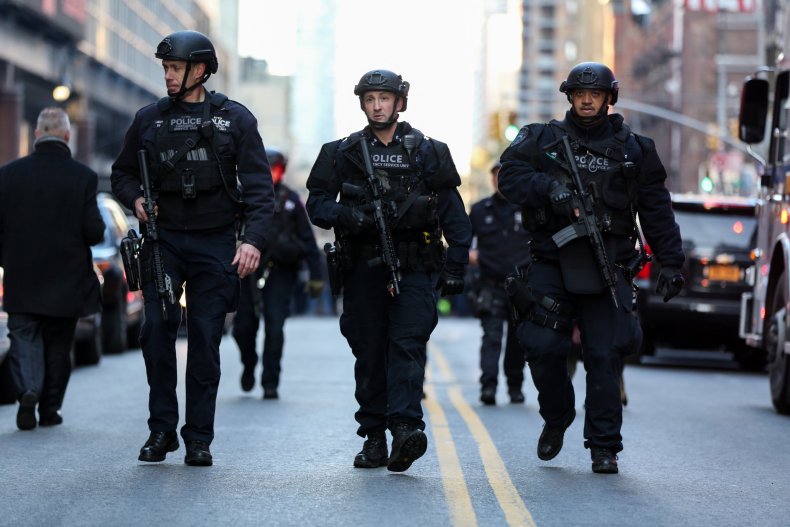 "I'm very glad they're stopping programs like stop-and-frisk and trying to be better," he said. "That the NYPD is bucking the trend that we're seeing from the national level to go back to failed policies that everyone knows don't work, the fact that they're focusing on those things rather than what's coming out of the Department of Justice and [Attorney General] Jeff Sessions at the national level is laudable."
Brownstein said studies on the impact of implicit bias training have shown positive results, but it's not yet clear how effective the training is.
"The basic answer is nobody knows for sure," he said. "There's just not any good controlled research of the effectiveness of implicit bias trainings of any kind."
"But, that doesn't mean nothing works," he said. "It just means that we don't know for sure what works."
In 2014, when the retraining plan was announced, then-police commissioner Bill Bratton said 22,000 officers would complete a three-day course.
That time frame is inadequate, Brownstein says.
"To think that any discrimination can be undone in a couple hours or a couple days is just pie in the sky thinking. In my ideal world, there would be an ongoing anti-discrimination training program."
The NYPD did not immediately respond to a request for additional details about the training program.
This story has been updated to include comments from Mayor Bill de Blasio's spokeswoman.