Hillary Clinton, Bernie Sanders Fight for Support from Police Victim's Family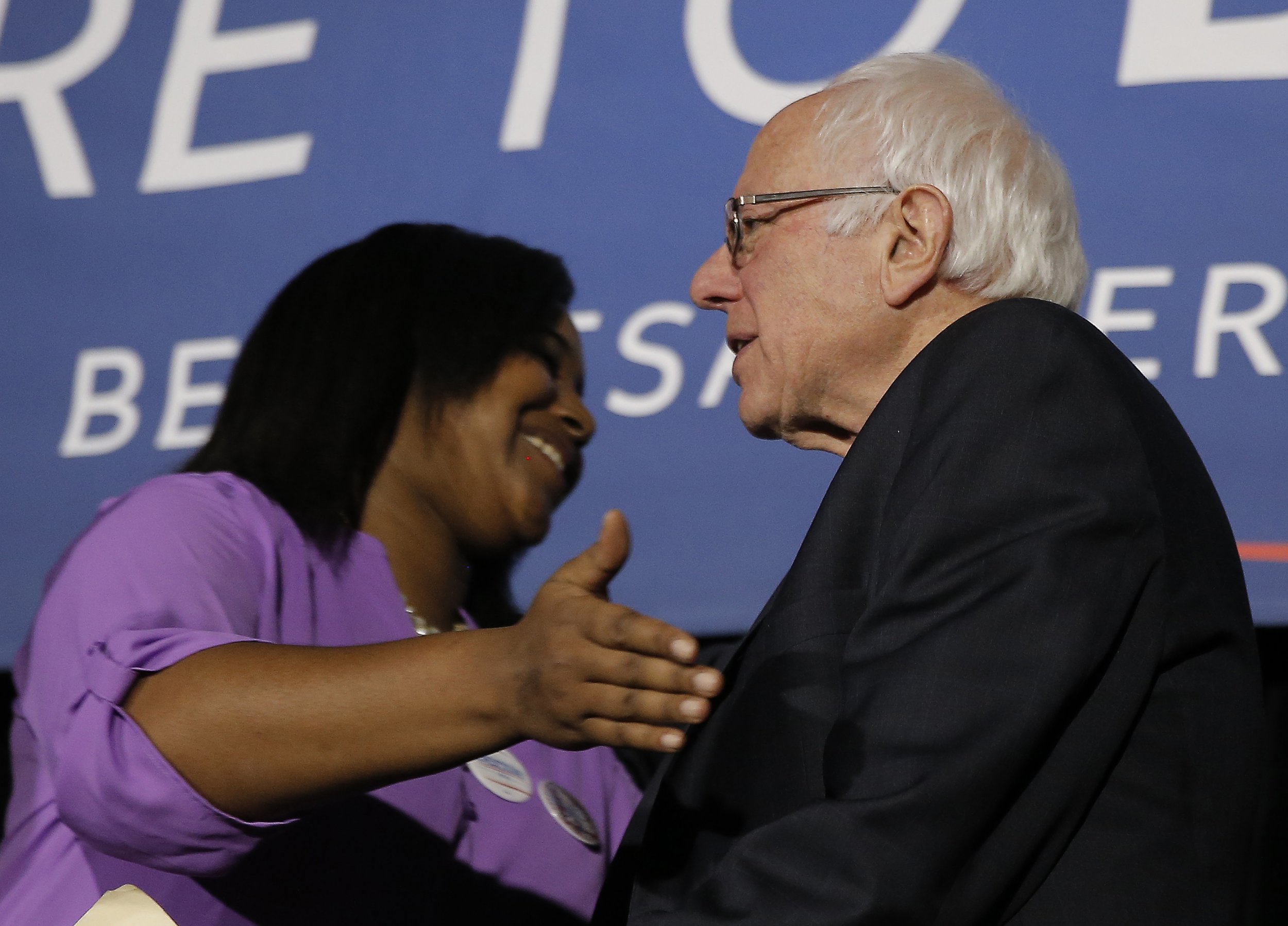 In the battle to win the hearts and minds of those concerned about police brutality, Hillary Clinton and Bernie Sanders have courted the family of Eric Garner, the 43-year-old Staten Island man who was selling loose, untaxed cigarettes when a white New York City Police Department (NYPD) officer placed him in an apparent chokehold in July 2014. Garner later died at a local hospital, and his arrest, captured on video, made national news.
In the footage, Garner is heard saying, "I can't breathe!" A grand jury later decided not to indict the NYPD officer. In July 2015, New York City settled with Garner's family in a wrongful-death case.
In February, Sanders's campaign released a four-minute spot, titled "It's Not Over," that features Garner's daughter Erica praising the Vermont senator as a champion for justice. Now, with the upcoming New York primary, the Sanders campaign is airing a shortened, 30-second version of the powerful advertisement.
"I got to see my dad die on national TV. They don't know what they took from us. People are dying. We need a president that's going to talk about it," Erica Garner says in the ad. "I believe Bernie Sanders is a protester. He's not scared to go up against the criminal justice system. He's not scared—that's why I'm for Bernie."
Erica Garner, who is in her mid-20s, became an activist after her father's death. But not all of her family members are on board with supporting Sanders for the Democratic nomination.
Eric Garner's mother, Gwen Carr, endorsed Clinton in January, shortly before her granddaughter backed Sanders. While Erica Garner praises Sanders for being a protester who isn't scared to go up against the criminal justice system, Carr says Clinton is the best candidate to confront both police brutality and gun violence.
"We've got to do something about the violence in our communities—especially gun violence," Carr said in a statement January 21 about her endorsement of the former New York senator. "Hillary seems to be the only candidate right now who's talking about how we can be strategic in trying to solve this problem."
The two endorsements from the Garners came ahead of the South Carolina primary on February 27, when Sanders and Clinton battled for voters of color in the majority-black state. Others in the movement have backed Clinton, including the mothers of the late Trayvon Martin and Jordan Davis, who were killed in separate incidents in Florida in 2012. Clinton has received more high-profile African-American endorsements than Sanders has, including Representative John Lewis, a hero of the civil rights movement. She also has scored endorsements from the Congressional Black Caucus PAC. Sanders ultimately lost to Clinton in South Carolina.
Race and police-community relations are likely to come up in a CNN-sponsored debate in New York next week, just five days before the state's primary. New York, which has 291 delegates to offer the Democrats, provides Sanders with an opportunity to deal a serious blow to Clinton.