The Fight for Eric Garner Grand Jury Records: What Happened in Court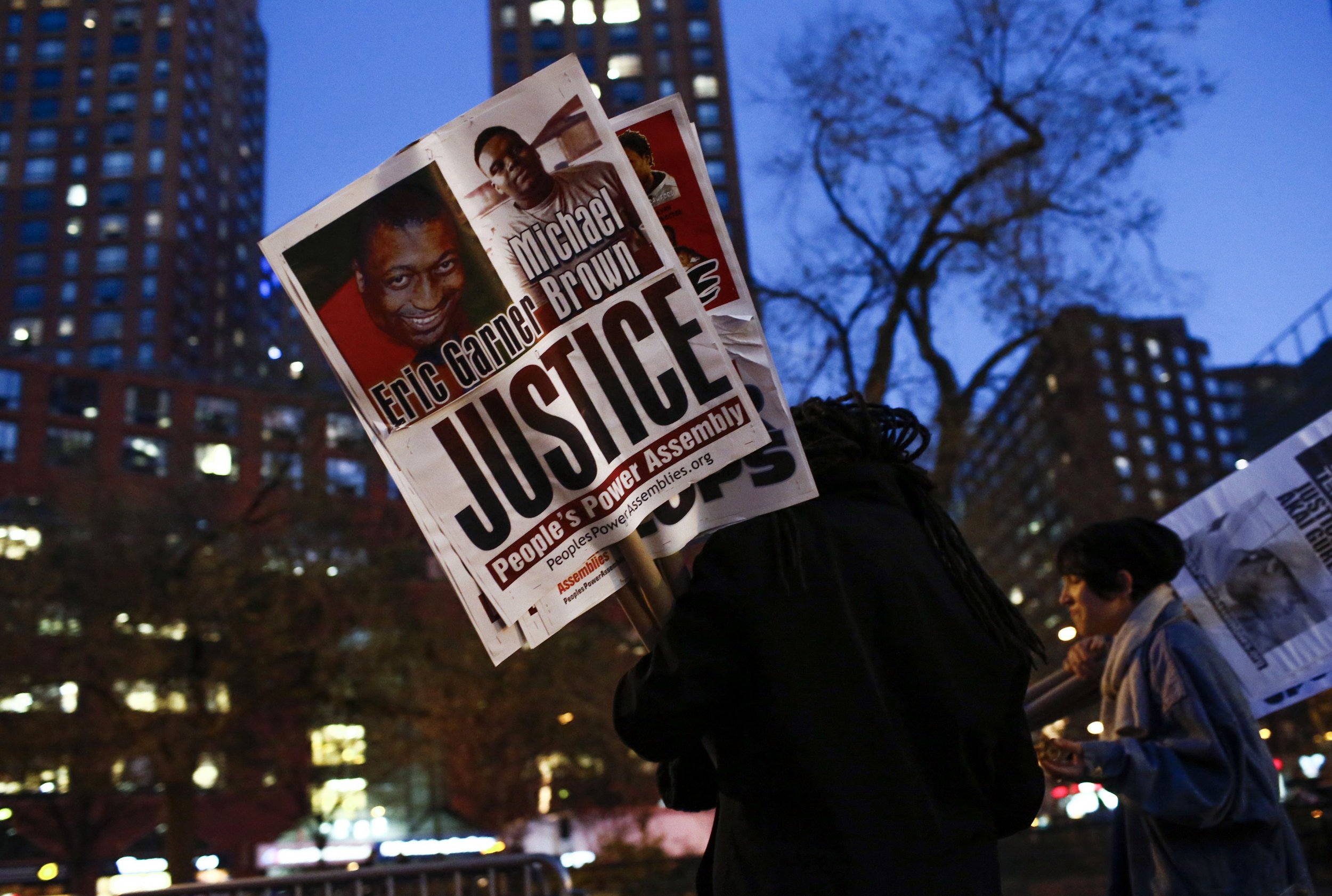 Civil rights advocates asked a four-justice panel to release grand jury records in the Eric Garner case Tuesday morning—a request that a New York Supreme Court justice denied in March.
Grand jury proceedings are secret except in extremely rare circumstances. Advocates, which include the 
New York Civil Liberties Union (NYCLU), Legal Aid Society, New York City Public Advocate's Office and National Association for the Advancement of Colored People, must prove why the Garner case should be an exception.
The Staten Island grand jury's December 3 decision not to indict New York police officer Daniel Pantaleo in Garner's chokehold death on Staten Island—despite video of the incident—prompted extensive public discussion on whether the grand jury system should be reformed. Advocates maintain grand jury records need to be released so this discussion—and any potential reforms—are well-informed.
The video, coupled with the non-indictment, also deepened a long-standing rift between police and communities of color. Transparency will help restore citizens' faith in the criminal justice system, advocates argued.
"The secrecy only reinforces suspicion—and there is deep suspicion here in communities of color and among others," stated Art Eisenberg, NYCLU legal director, before the New York State Supreme Court, Appellate Division, Second Judicial Department panel.
Anne Grady, assistant district attorney for Richmond County (where Staten Island is located), shot back that transparency would only make things worse.
If anything, she argued, the Richmond County DA's court-approved release of some grand jury records in December inflamed an already tense situation.
"Further disclosure will only raise more questions," she said. "Less discussion on that day would have been better."