Eric Holder Moves Against Mandatory Minimum Drug Sentencing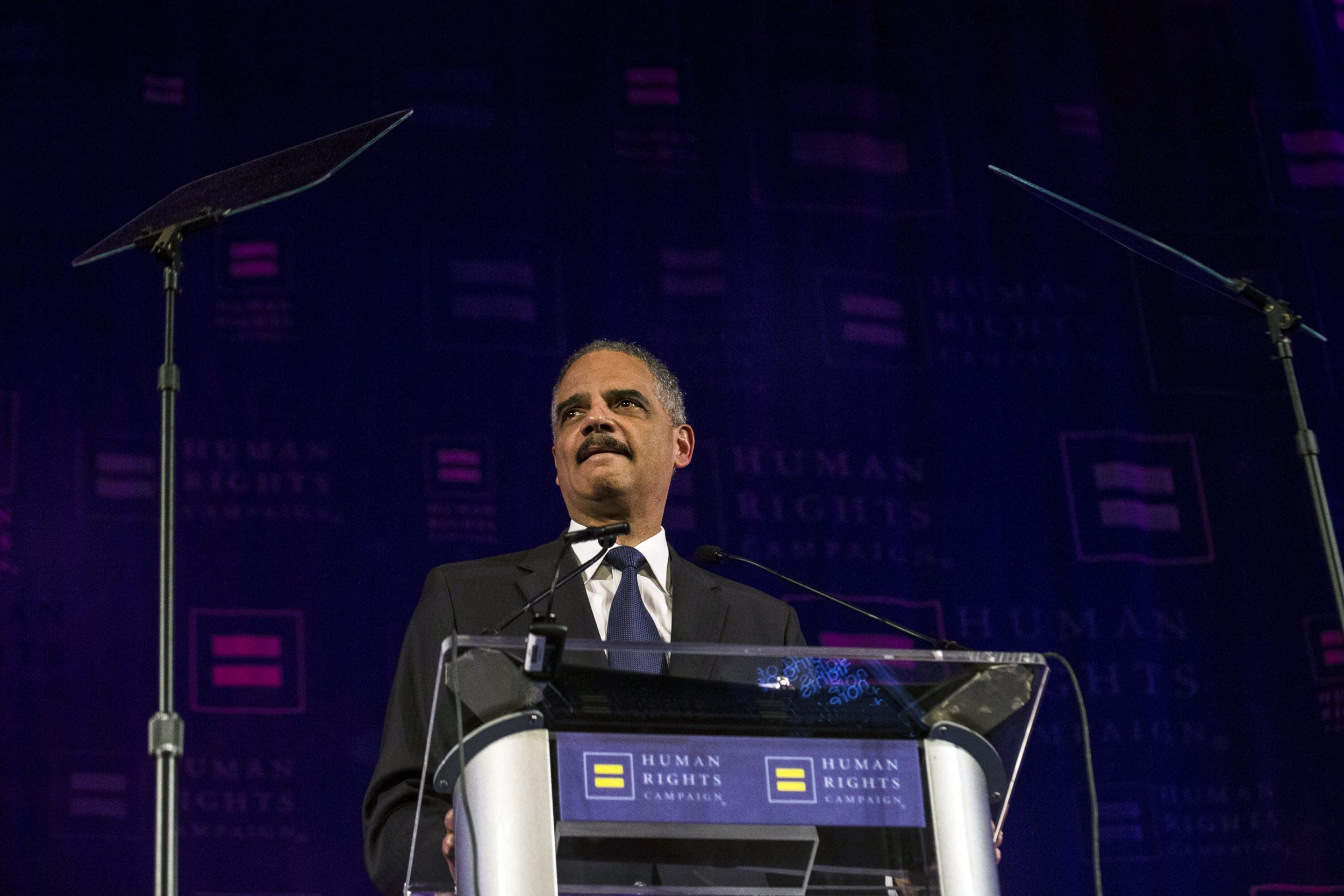 Do the drug crime, do less time. If it's a non-violent drug crime, that might soon be the case.
Attorney General Eric Holder testified before the U.S. Sentencing Commission on Thursday in support of proposed sentence reductions for some non-violent drug traffickers in an effort to reserve the "the harshest penalties for the most serious drug offenders," his office says in a statement.
In January, the Sentencing Commission proposed lowering "the base offense associated with various drug quantities involved in drug trafficking crimes." Holder, citing Commission statistics, endorsed the plan, saying that the change would affect some 70 percent of those incarcerated for trafficking and, on average, cut their sentences by 11 months – some 18 percent of their prison terms.
Both the Commission and Holder estimate that the proposed changes would prompt a decrease of 6,500 inmates in the next five years, the A.G. said in a statement.
Thursday's testimony is not the first time that Holder has supported drug sentencing reform. In August, Holder launched the "Smart on Crime" initiative, which seeks to "reserve strict, mandatory minimum sentences for high-level or violent drug traffickers," a statement on his website says.
The reason behind Holder's latest push is based in economics and ethics, he says.
Both state and federal governments spend a total of 80 billion on incarceration in 2010, Holder said, adding that "of the more than 216,000 current federal inmates – nearly half are serving time for drug-related crimes."
Holder also pointed to social problems associated with incarceration, such as one figure highlighting that "one in 28 American children currently has a parent behind bars."
"This focused reliance on incarceration is not just financially unsustainable," he said, "it comes with human and moral costs that are impossible to calculate."
Thursday's testimony and "Smart on Crime" come amid the Obama Administration's push for sentencing reform to address the social impact of incarceration, especially racial disparities of imprisonment. In 2010, Obama signed the Fair Sentencing Act, which lowered the sentencing difference between crack cocaine and powder cocaine – two forms of the same drug, from 100:1 to 18:1.
African Americans have been especially impacted by crack sentencing guidelines. According to the American Civil Liberties Union, this meant that "African Americans served virtually as much time in prison for non-violent drug offenses as whites did for violent offenses." (Overall incarceration statistics indicate that African American and Hispanics make up 58 percent of U.S. prisoners, though they only make up 25 percent of the population, according to the ACLU.)
Laura Murphy, director of the ACLU's Washington legislative office, said the proposed changes would be integral in reducing incarceration rates.
"It's a small step but it's a very important step," she tells Newsweek. "He needs to keep going."
Neither the Sentencing Commission nor Holder's office returned calls for comment.
The Commission will likely vote on the proposal in April.