Eric Holder: Trump and Sessions's Crime Policies Are 'Dangerous' and 'Disappointing'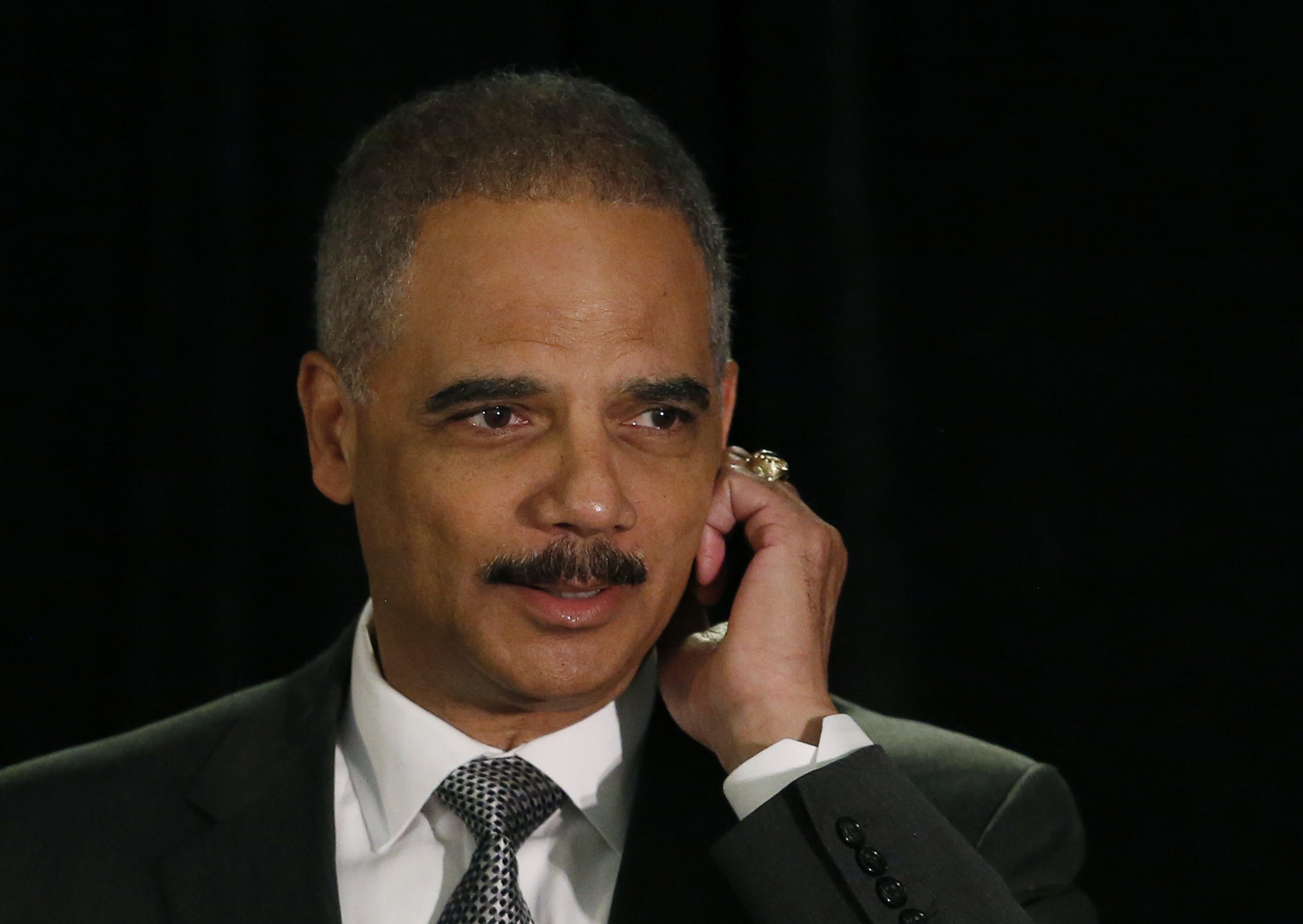 Former Attorney General Eric Holder, whose tenure was embroiled in controversy, had some strong words this week for the Trump administration's position on key issues involving the criminal justice system.
Attorney General Jeff Sessions's stance on crime, sentencing, private prisons and drugs is "disappointing, dispiriting and ultimately dangerous," Holder told a crowd of law enforcement leaders from around the country who had gathered in Washington, D.C., according to The Hill.
Holder said it was "unwise" for Sessions, who once called marijuana "only slightly less awful" than heroin, to push for the toughest sentences in prosecuting drug crimes, asserting that doing so could run "the risk of igniting a new drug war," CNN reported.
"I believe our country is at a crossroads," Holder said, according to the network. "Will we return to the policies of the past?"
He also said he was disappointed with the rollback of Obama-era oversight programs for police shootings and Trump's decision to allow more private prisons contracts, the news network reported.
Holder's comments came just ahead of Sessions appearing before the Senate Judiciary Committee, where he was grilled on Russia's election meddling, the firing of former FBI Director James Comey and his stance on issues like sanctuary cities.
Holder resigned in 2014 after a rocky six-year stint under President Barack Obama. Near the start of Obama's presidency, Holder's department conducted a sting that aimed to stop U.S. guns from getting into the hands of Mexican drug cartels. The infamous plan, dubbed Fast and Furious, quickly went up in flames.
FBI agents allowed cartels to purchase weapons and the bureau was supposed to monitor how they moved up the ranks, in hopes of dismantling the system that allowed the flow of weapons. Instead the weapons were used in crimes, including possibly the killing of an American agent by the notorious drug kingpin El Chapo.