Former U.K. Politician and Army Major Admits Child Sex Offense
The former MP and ex-Army officer Eric Joyce has pleaded guilty to making an indecent photograph of a child.
The politician, who served as a Labour MP between 2000 and 2012 for Falkirk in Scotland, was charged with making the photo between August 7, 2013 and November 6, 2018.
It was said by prosecutors that it was a movie file found on a device and was a "category A image", the most severe category of indecency.
He has been ordered to sign the Sex Offenders Register.
Judge Emma Peters said that the single video was a 51-second clip "depicts a number of children" and was "clearly a category-A movie."
"Some are quite young, one is said to be 12 months old," Judge Peters said.
The former MP, of Worlingworth, Suffolk, was granted bail before sentencing on August 7.
Judge Peters also warned Joyce that his offense crosses the custody threshold, saying that the court takes such incidents very seriously as they "fuel the abuse of children."
'It's going to be a question of whether it's immediate or suspended [sentence]," she said.
The judge said that Joyce claimed he viewed the video "via an email which he says was a spam email."
She said: 'At the time he was drinking heavily and he has now undergone work with the [child sexual abuse prevention charity] Lucy Faithfull Foundation and a psychotherapist."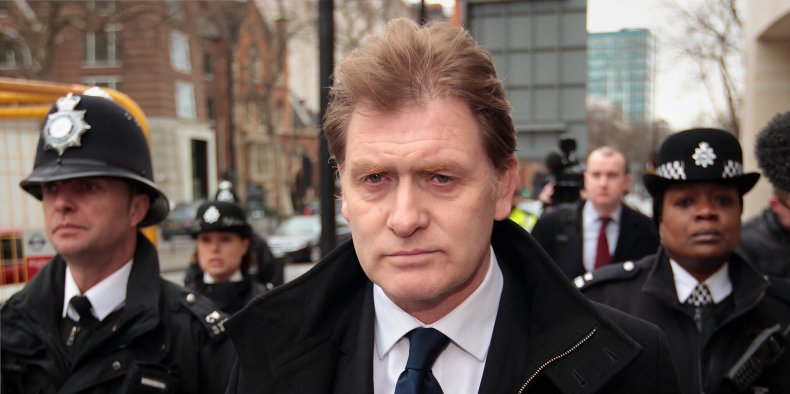 Joyce served for 21 years in the British Army and became a major during his time of serving.
Joyce issued a statement about being charged in June.
"The matter of my charge, announced today, will be dealt with in the first instance on 7 July at Ipswich Crown Court," it read.
"I will make no comment from now until all legal processes are at a close. At that point, I will make a full statement."
Joyce resigned from the Labour Party after admitting four counts of assault that took place in a parliamentary bar and was arrested for another alleged brawl in a House of Commons bar, but no further action was taken.
He was detained by police officers after an alleged fracas during a karaoke night within the Houses of Parliament at the Commons Sports and Social Club.
In the aftermath of the later incident, Joyce was barred by the House of Commons from purchasing any form of alcohol anywhere in the Palace of Westminster.
He became an MP in a by-election is 2000 and briefly became a shadow minister for Northern Ireland between June and November 2010. He resigned after pleading guilty to drink driving, apologizing for his behavior after being fined £400.