Man Arrested After Allegedly Threatening Miami Woman With Genocide, Hailing Trump: 'He Will Launch a Racial War'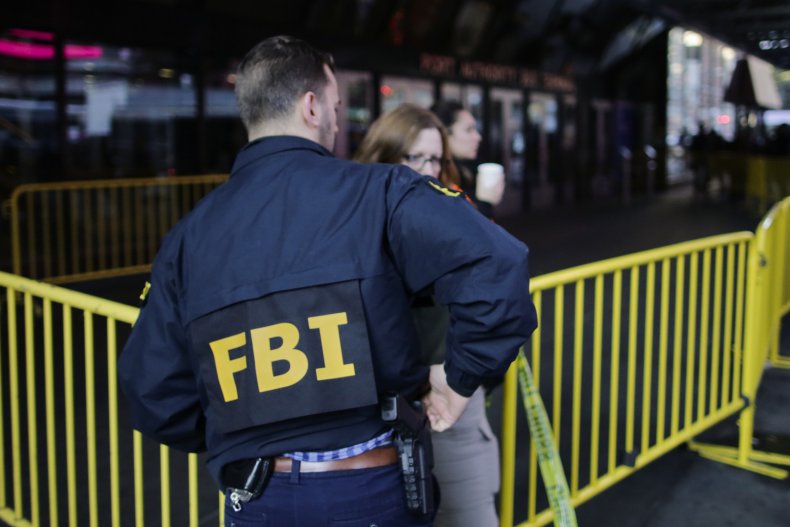 A man has been arrested on suspicion of threatening to kill an unnamed Florida individual and her family and to exterminate all Hispanics, according to a copy of a criminal complaint filed in federal court on Monday.
The person who was threatened, identified in court documents as C.I., received online messages over a period of months, from late May through the first half of August, according to the complaint. C.I., who is from Spain and resides in Miami-Dade County, brought the messages to the attention of the Miami Police Department, which subsequently informed the FBI.
The messages contained a pair of laudatory comments about President Donald Trump, invoking him in furtherance of the genocidal language.
FBI Special Agent Matthew Jones said that he brought in C.I. to review the messages, which numbered over 150 pages after being printed, and found they contained violent threats to murder C.I., called for the "extermination" of all Hispanics and other minority groups and contained pro-Hitler comments.
Eric Lin, whom the federal government named as the suspect, was arrested in Washington State and was expected to remain there during the course of the case's preliminary hearings before a possible trial, which could take place in Florida.
Representatives for the United States Attorney's Offices in Washington and Florida declined to comment to Newsweek on where the case would eventually proceed.
One username associated with Lin that is connected to the online threats begins "Eric.a.lin," but the rest of the name is redacted in court documents.
C.I. alleged that she received a direct message on Facebook on May 30 from a separate account tied to the case that included a picture of what the FBI believes is Lin "wearing a red shirt with a Hitler photograph 'filter' superimposed on Lin's face."
Lin is believed to be a regular at the restaurant in Miami-Dade County where C.I. works.
In June, the same account told C.I. that he was going to "enslave" and "rape" them, saying: "You are worth less than a Rabid Dog."
A substantial portion of the messages included in court filings contained gruesome racial slurs and threats more extreme than the language quoted in this piece.
"This is a RACE WAR and ALL of you will DIE," one message said.
Another threatened to eliminate C.I.'s entire race "in 3 short years."
The following month, C.I. reported that she began to receive messages originating from the partially redacted username that contained Lin's full name.
"By the Authority of ADOLF HITLER AND GOD I HEREBY DECLARE SPANISH AND ALL SPANISH SPEAKIGN PEOPLE ILLEGAL," this account told her. "I FOLLOW ONLY ADOLF HITLER AND THEN GOD. THEY ARE ONE AND THE SAME."
Other messages sent from both accounts made specific reference to Trump, hailing him as "Our Great President" and declaring: "I Thank God everyday President Donald John Trump is President and that he will launch a Racial War and Crusade" to keep out non-white people, using several epithets to describe African-Americans, Hispanics and Muslims."
According to Jones, the FBI obtained a search warrant for Facebook to access the two accounts, discovering that the account containing Lin's name messaged another user and offered to pay them to travel to Miami and attack C.I.'s coworker or kidnap C.I.
"The Plan is you and Mara convince her that you are Rich White Americans, people she looks up to," the solicitation said. "And then get her into a Rented House or Mansion and then chain her up and put her in a Rubber made Plastic Bin."
The FBI reviewed a phone number that was used to verify both Facebook accounts and found it was registered with AT&T at the same address listed on Lin's driver's license.
Lin is believed to have previously called the FBI's National Tactical Operations Center on two occasions in June to file a complaint. Both calls were made from the cellphone tied to the Facebook accounts.
A detention hearing for Lin is scheduled in Washington State next week.