Eric Swalwell Dares Donald Trump to Sue Him After President's Campaign Slams Congressman's Collusion Claim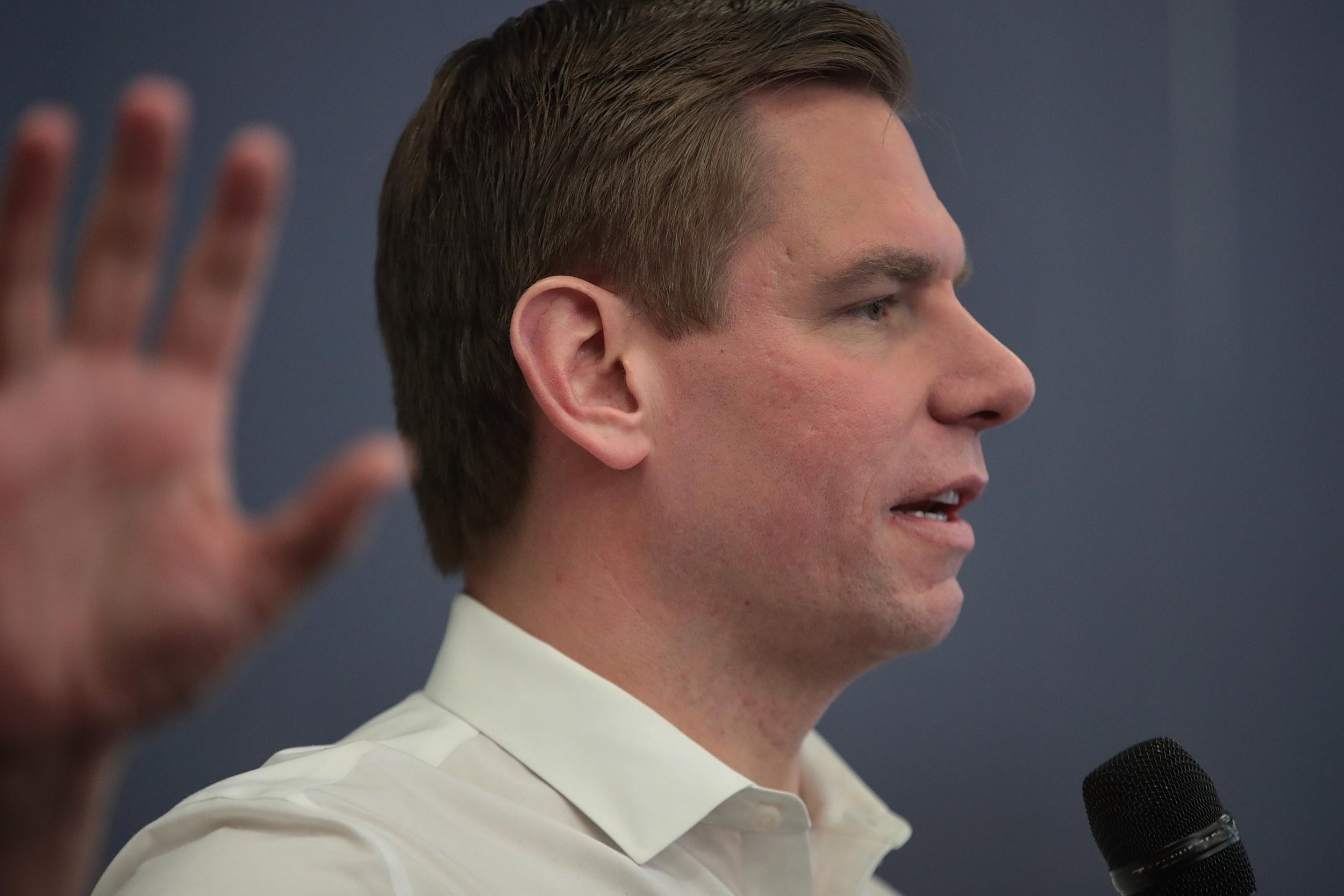 California Democratic Representative Eric Swalwell dared President Donald Trump to sue him after the president's campaign said he'd spread falsehoods concerning Trump and Russia.
Swalwell responded to a tweet from Axios reporter Jonathan Swan, which featured a photo of a memo he said the Trump campaign was sending out to TV producers warning them about guests they said made "outlandish, false claims." Swalwell was on that list, with the Trump campaign pointing to comments where he said he saw "strong evidence of collusion."
Swalwell took issue with the accusation that he was spreading falsehoods. "The only person who has been caught lying about Russia is Donald Trump," he tweeted. "If he thinks I've made a false statement, he can sue me. And I'll beat him in court."
The note from the Trump campaign cited a Swalwell quote from a March 16 appearance on Wolf Blitzer's CNN show. According to the CNN transcript of that show, Swalwell appeared to be talking about the House Intelligence Committee's Trump investigation.
"In our investigation, we saw strong evidence of collusion," Swalwell said. "The Republicans now are choosing to bury it. I don't know what you call it when the Russians make multiple approaches to members of the Trump family, the Trump Organization, the Trump campaign to offer and preview dirt on Hillary Clinton, where the candidate stands in front of a public crowd and says, Russia, you'll be rewarded if you hack her deleted e-mails."
Swalwell also said that Trump campaign amplified what Russia hacked and added that "there's also evidence that the public has not seen."
The note from the Trump campaign, of course, came just a day after Attorney General William Barr released a summary of special counsel Robert Mueller's report that noted the "investigation did not find that the Trump campaign or anyone associated with it conspired or coordinated with Russia in its efforts to influence the 2016 U.S. presidential election."