Donald Trump's Comments about U.S. Spy Agencies May Prompt Even More Leaks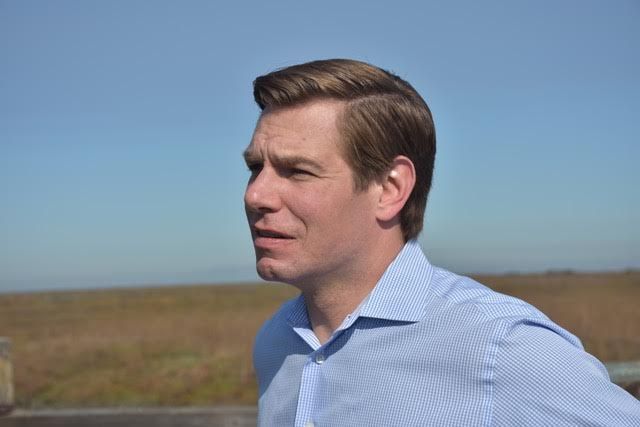 The top Democrat on the House Intelligence Committee's CIA oversight panel says he's worried that President-elect Donald Trump's disparagement of U.S. spy agencies is going to prompt even more leaks on sensitive subjects like Russia's alleged hacking of the U.S. electoral process.
Representative Eric Swalwell of California introduced a bill on December 7 to create a bipartisan, independent commission to investigate Russian interference in the 2016 elections—much like panels that reviewed previous intelligence controversies, from CIA assassination plots in the 1970s to failures related to the September 11, 2001 attacks. But with Trump and his team dismissing the reported U.S. intelligence findings that the hacking was quarterbacked by Russian President Vladimir Putin—whom Trump has praised—it's not likely Republicans will line up behind an independent commission like the one Swalwell has proposed.
A staffer for one influential congressional Republican tells Newsweek, speaking on condition of anonymity per congressional custom, that the lawmaker thinks such a panel is unnecessary. "There are a number of congressional committees with jurisdiction already in existence that can hold hearings," the staffer says.
Swalwell, 36, a former prosecutor who represents a San Francisco-area district, says Trump's open disparagement of the value of CIA briefings and "that type of disavowing and undermining" is "going to really create a lot of resentment in the intelligence communities." That, in turn, will lead to leaks because the spy agencies will feel "it's the only way the American people can know the truth," he predicts.
"That's not to condone the leaking," Swalwell quickly adds during a Newsweek interview. "I certainly don't, but when he's acting that way, I think unfortunately what you could see more and more of."
Swalwell says he came away from a recent visit to South Korea and Japan with a renewed appreciation for how closely foreign officials hang on every word uttered by U.S. officials, particularly on topics relating to their national security. Trump's suggestions during the campaign that Japan and South Korea should pay more for their defense—and that they might be "better off if they defend themselves from North Korea...including with nukes"—was particularly upsetting to officials in Seoul, Swalwell says.
"It was just unnerving to have to listen to them defend a relationship that hasn't really had to be defended for a long time," says Swalwell, noting that South Korea already spends more than three percent of its gross domestic product on defense; pays roughly half the cost of U.S. forces in Korea; and requires every young male to enlist for military duty.
It was also "disconcerting" to have to tell South Korean generals and foreign ministry officials that Trump "might not mean" what he's said about his future policies toward them, Swalwell says.
"That creates a lot of uncertainty for them. I was telling the generals that being unpredictable can be a leadership trait, and keeping your enemy guessing [is] not a bad thing, but only if there's a greater strategy behind it. If you're just unpredictable because you're reckless...that doesn't help with your friends, like Korea and Japan," he says.
Swalwell says his intense interest in foreign policy and U.S. intelligence was spurred by the September 11, 2001 attacks, which occurred when he was an intern in the office of Representative Ellen Tauscher, a California Democrat who went on to become undersecretary of state for arms control and international security in the Obama administration. Elected in 2012, Swalwell quickly snared a seat on the House Homeland Security Committee and traveled to 14 countries, "the hot spots, not the Maldives or Australia," he says. He became the top Democrat on the House Intelligence Subcommittee on the CIA after his 2014 re-election.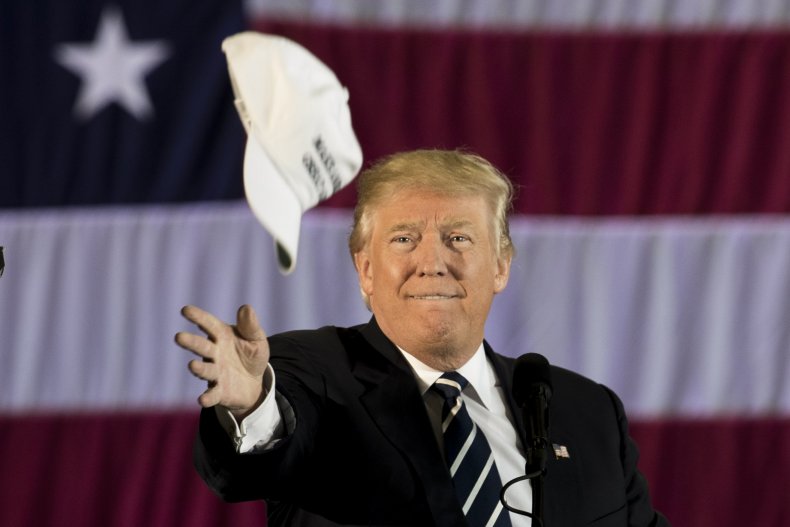 His biggest surprise from trips to places like Iraq, Lebanon, Afghanistan and Pakistan?
"To see so many smart, energetic, dedicated people willing to spend a year in pretty tough spots and just toil away," he says. "They're trying to keep us safe or do the right thing." That, and the impact that every American official, from diplomats to soldiers to spies, has abroad.
"I didn't understand the reach," he says, "until I went out and saw it."