A California lawmaker who a recent media report alleges to have been targeted by a Chinese espionage operation fits the bill of Beijing's intelligence behavior as identified by the FBI.
An investigation published Wednesday by Axios named Democratic Representative Eric Swalwell as among a number of high-profile individuals in the San Francisco area courted between 2011 and 2015 by Chinese national Christine Fang, also known as Fang Fang, as part of a plot orchestrated by China's security services.
FBI spokesperson Carol Cratty declined Newsweek's request to discuss the matter, saying the Bureau "has no comment on the news reports."
Asked about the broader threat posed by Chinese espionage to U.S. national security, she referred Newsweek to comments made in July by FBI Director Christopher Wray at a virtual event hosted by the Hudson Institute.
"The greatest long-term threat to our nation's information and intellectual property, and to our economic vitality, is the counterintelligence and economic espionage threat from China," Wray said at the time.
Among the targets he specified for such operations were policymakers, who Wray said were sometimes subject to "indirect, covert, deceptive influence efforts."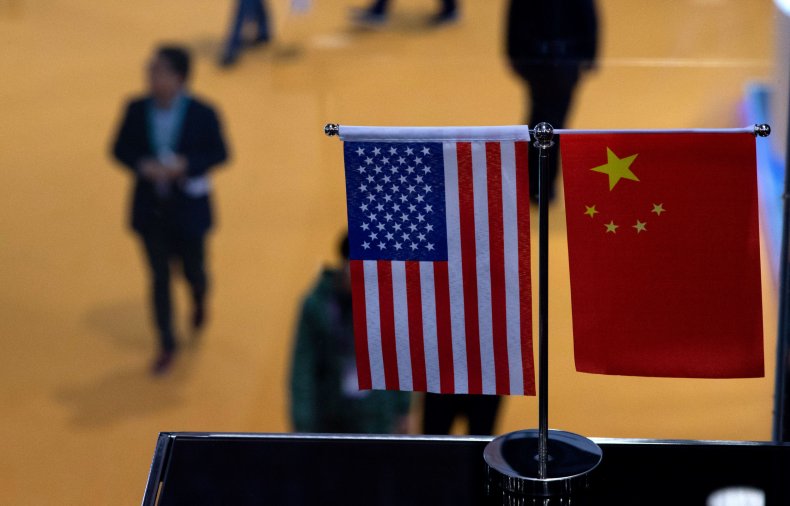 Newsweek previously obtained a copy of a 2019 Chinese think tank report that ranked U.S. governors based on their views toward China. Out of the 50, 17 were labeled as "friendly;" 14 as "ambiguous" and six as "hardline," with the rest branded "unclear."
Jamestown Foundation fellow Matthew Brazil said China's Ministry of State Security has a record of pursuing U.S. politicians on both sides of the aisle.
"If you look at the congressional districts and State Senate and Assembly districts [in the Bay Area], they're dominated by Democrats," Brazil told Newsweek. "But of course, MSS and other agencies have also targeted Republicans in the past, they just go for the right opportunities with long term results in mind."
Brazil, a former U.S. Army officer, diplomat and corporate security manager who, with Peter Mattis, co-authored Chinese Communist Espionage: An Intelligence Primer, indicated this strategy dates back decades. He said it predates the People's Republic itself, echoing tactics used during the country's civil war against a nationalist government that was ultimately forced into exile in Taiwan with the Communist victory of 1949.
The idea today, he said, was not necessarily to exert control over individuals but "to prompt someone to be more sympathetic to China, to view China as a less threatening nation than otherwise."
In Swalwell's case, Brazil said there was no indication the former Democratic presidential candidate did anything wrong, nor did the Axios report accuse him of any misconduct.
The report found that Swalwell was warned by the FBI about Fang and cut off ties with her in 2015. Statements by his office mirror this account.
"Rep. Swalwell, long ago, provided information about this person — whom he met more than eight years ago, and whom he hasn't seen in nearly six years — to the FBI," Swalwell's office told Axios. "To protect information that might be classified, he will not participate in your story."
A statement offered to the San Francisco Chronicle by Swalwell's spokesperson Josh Richman also cleared the congressman.
"The FBI has now reaffirmed that Rep. Swalwell was never suspected of wrongdoing in this matter," Richman told the outlet. "In addition, the Republican and Democratic congressional leadership were informed that Rep. Swalwell was not suspected of wrongdoing. No concerns were raised on either side of the aisle at that time or over the past five years."
Swalwell himself has also indicated to Politico and CNN that the leaks to Axios may have been sanctioned by the administration for his work into the presidential impeachment inquiry as a member of the House Judiciary and Intelligence committees.
When Jason Miller, principal at SHW Partners and senior adviser to President Donald Trump, shared a Daily Caller article placing Swalwell at the same February 2013 event as an unnamed individual who is also accused of being a Chinese spy while working as a staffer for Democratic Senator Dianne Feinstein of California, Swalwell hit back with a personal attack.
"Just a reminder: pay your child support @JasonMillerinDC," Swalwell tweeted early Friday. "Kids shouldn't go hungry because Dad is a deadbeat. Feed them for the holidays."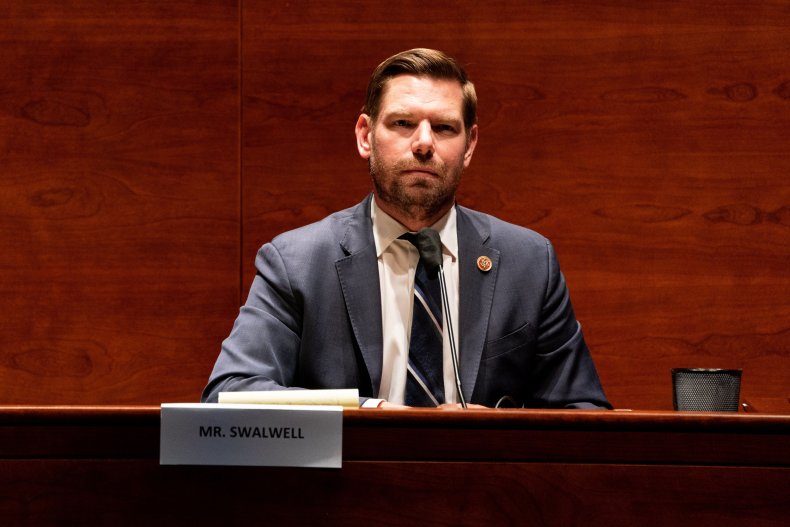 Others implicated in alleged Chinese intelligence plots include Baimadajie Angwang, an NYPD officer arrested in September on suspicion of using law enforcement databases to collect information on members of New York's Tibetan community.
A report by the Center for Strategic and International Studies lists 147 publicly reported instances of Chinese espionage directed at the U.S. since 2000. Sixty-one percent of actors were Chinese military or government employees, 28% were private Chinese citizens, and 10% were non-Chinese actors (usually U.S. persons). Thirty-six percent of incidents sought to acquire military technology, 47% sought to acquire commercial technologies, and 14% sought to acquire information on U.S. civilian agencies or politicians, according to the report.
Three-quarters of the cases occurred in the last 10 years. A number of scientists and academics involved in some of these incidents have been slapped with espionage charges for allegedly carrying out or attempting to carry out the collection of sensitive materials on behalf of Beijing.
This trend was referenced by Secretary of State Mike Pompeo in remarks made Wednesday at the Georgia Institute of Technology.
"It is time for the balance to be struck to both maintain our competitive advantage and protect the American advantage from the threats that the Chinese Communist Party has clearly stated they intend to, the costs they intend to impose upon us," Pompeo said.
The following day, he referred to China as "the largest, most significant threat to our national security anywhere on the global stage today."
Chinese Foreign Ministry spokesperson Hua Chunying dismissed the top U.S. diplomat's remarks as "completely wrong, disgraceful and intolerable" during a regular press briefing Thursday in Beijing.
"Pompeo's speech, filled with ideological bias, brazenly smears China and the CPC and stigmatizes China-U.S. education exchange," Hua said. "It fully exposed his malign intent to deliberately sabotage China-U.S. friendship and cooperation."