Eric Trump Calls His Baby Son An 'Adorable Deplorable'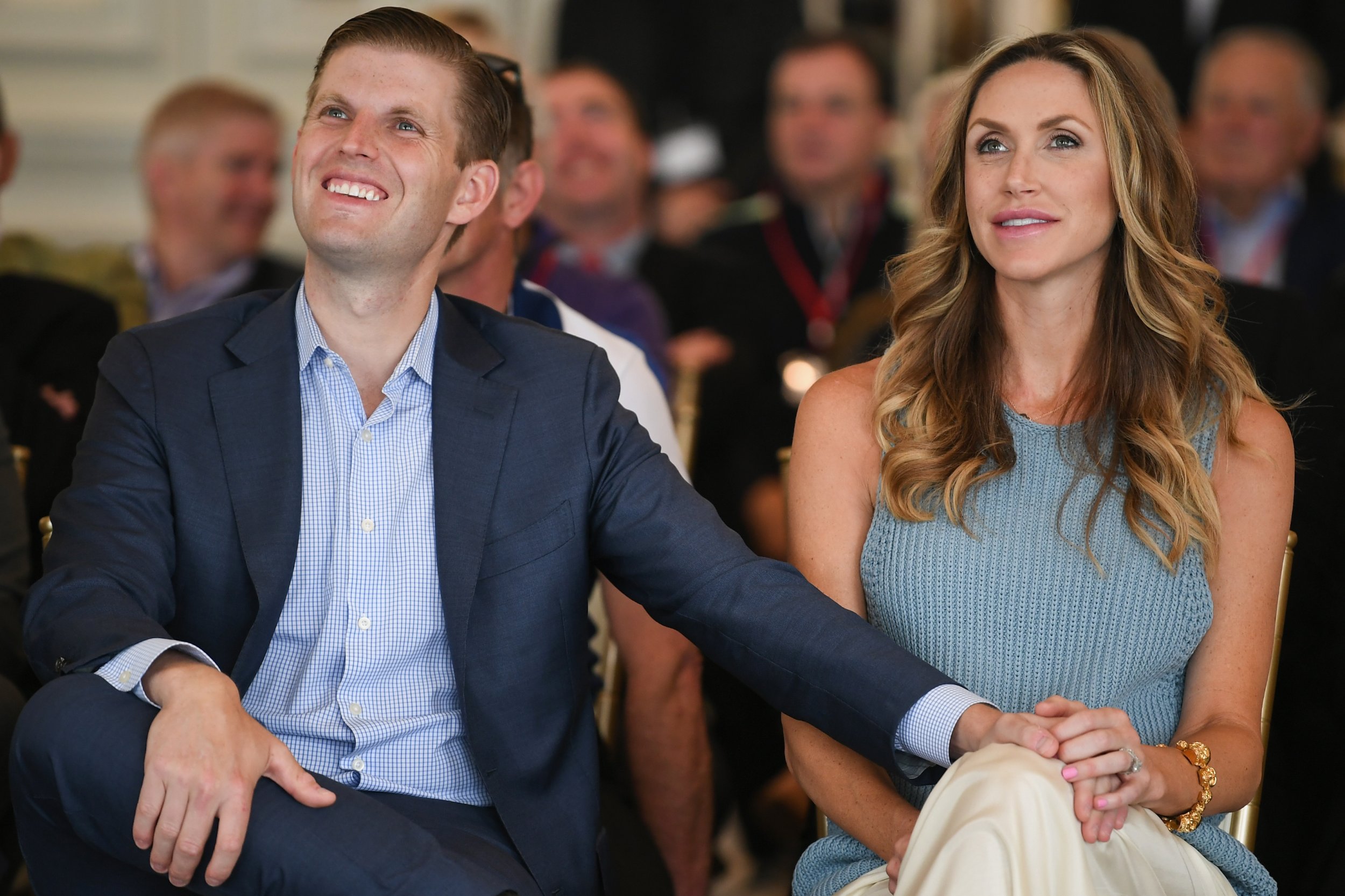 Donald Trump's son Eric Trump has referred to his baby as an "adorable deplorable," sharing a picture of him wearing a Trump/Pence baby onesie featuring the slogan.
Trump shared the picture of his new son Luke wearing the campaign tee on social media, immediately prompting several thousand retweets and more than 15,000 likes for the picture, which was shared with the hashtag #adorabledeplorable
Luke, the latest addition to the Trump clan, was born to Eric and his wife Lana Trump on Tuesday, September 12. The couple have already shared a number of pictures of their first child on social media, with Eric previously snapping a picture of his son sitting in an office chair with the caption #bossbaby
Ivanka Trump, too, has shared pictures of baby Luke on social media, posting a snap of herself holding her new nephew with the caption: "Cuddling my little nephew Luke ... the best part of an otherwise incredible day!" in a tweet that prompted a number of social media users to point out her misuse of the word "otherwise."
The latest snap of the president's ninth grandchild in the "adorable deplorable" baby onesie is a take on the president's former rival Hillary Clinton's slur to Trump supporters, when during the presidential election campaign she referred to some of them as a "basket of deplorables."
Speaking at a fundraiser in New York back in September 2016, CNN reported Clinton had hit out at Trump and his supporters, stating: "To just be grossly generalistic, you can put half of Trump supporters into what I call the basket of deplorables."
"Right? Racist, sexist, homophobic, xenophobic, Islamophobic, you name it.," she said, later dialing back her comment and stating she should not have said "half" of his supporters behaved this way.
"And unfortunately, there are people like that and he has lifted them up. He has given voice to their websites that used to only have 11,000 people, now have 11 million. He tweets and retweets offensive, hateful, mean-spirited rhetoric," she said at the time.
Clinton's comment was seen by many as a serious low point of her campaign, in what she subsequently acknowledged was "a big gift" to Trump, although she has stated she doesn't believe it contributed to her election loss.