Eric Trump Charity Paid Trump Family Business More Than $150,000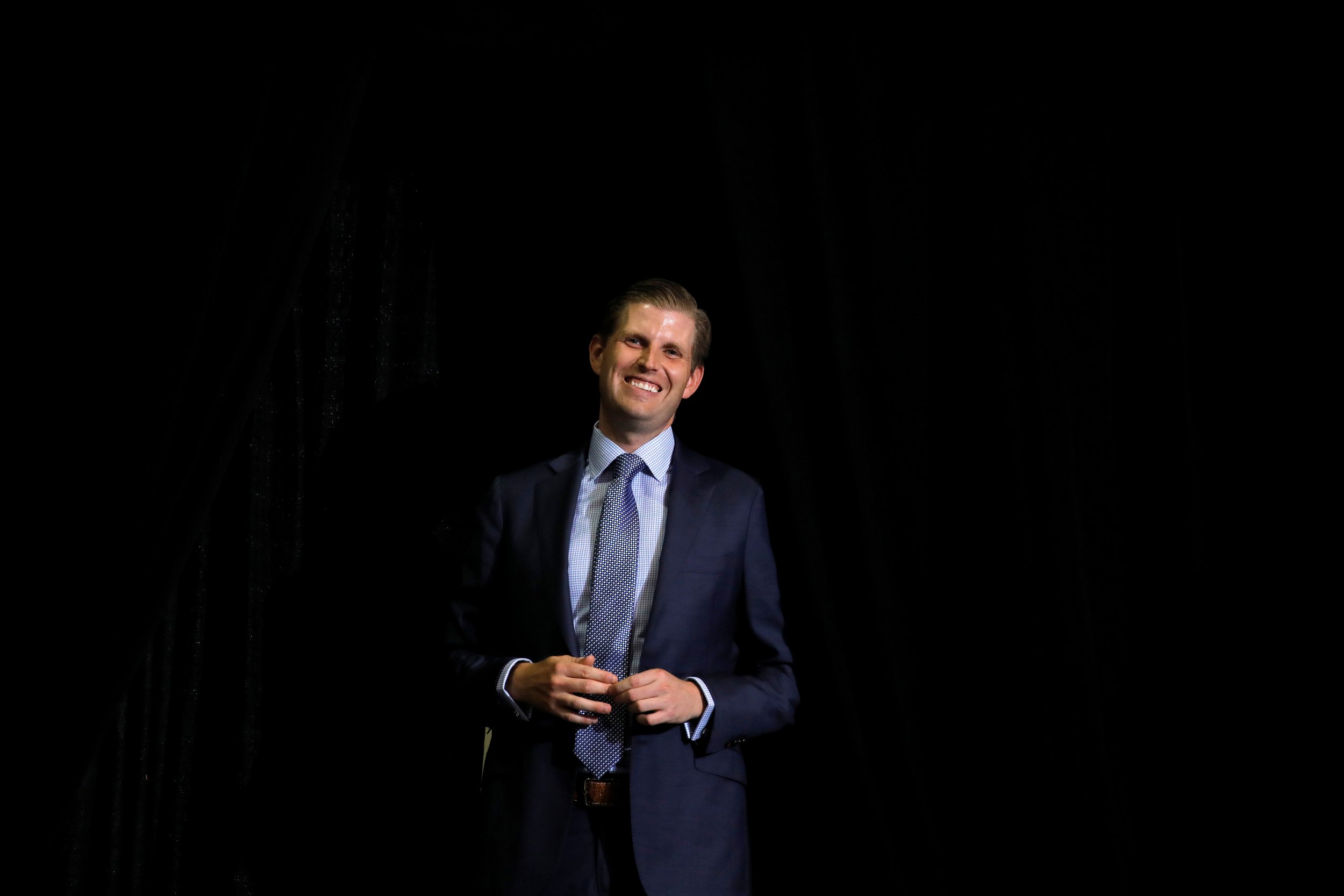 A charity started by Eric Trump poured nearly $150,000 into properties owned by his father President Donald Trump during the 2016 election.
New tax filings for The Curetivity Foundation (formerly known as The Eric Trump Foundation) show $145,145 was paid from money it raised to the president's Mar-a-Lago golf club in Florida, the former Trump SoHo Hotel in New York, and others.
In 2016 the charity raised $1.7 million, the filing shows. In late 2016 the president's son said he would step aside from the foundation while his father served as Commander-in-Chief.
Last June Forbes reported that Trump had insisted his son's charity pay to use facilities owned by the Trump Organization, where Eric Trump is now an executive vice president. The business could have offered the services for free.
Trump has stepped away from his businesses without selling off his stake in them and placed his sons Eric and Donald Trump Jr. in charge.
"I would always say, 'I can't believe that his dad is billing him for a charitable outing.' But that's what they wanted," said Ian Gillule, a former membership and marketing director at the Trump National Golf Club in Westchester in an interview Forbes at the time. The new tax filings appear to confirm that report.
Following the report, New York's Attorney General Eric Schneiderman opened an ongoing investigation into whether the charity was involved in self-dealing.
Read more: Eric Trump says dad "isn't playing games" on national security, blasts Russia probe as "sham"
The new filings show that the foundation paid $1.3 million to the causes it was raising the money for and spent the rest on the expense of each event it held at Trump properties.
Filings by the charity last spring showed its rename to Curetivity and an overhaul of its board. It was co-founded by Eric Trump and two friends.
The bulk of the money raised by the charity over the years has gone to St. Jude Children's Research Hospital in Memphis, which studies cancer in children. Eric Trump has said that he raised about $15 million for the hospital.
In 2015 the hospital named a surgery and intensive-care unit after the Eric Trump Foundation after it pledged to give the institution $20 million over a decade.