Eric Trump: Trump Organization Makes 'Tremendous Sacrifices' Because of Presidency, Cancels Hotel Plans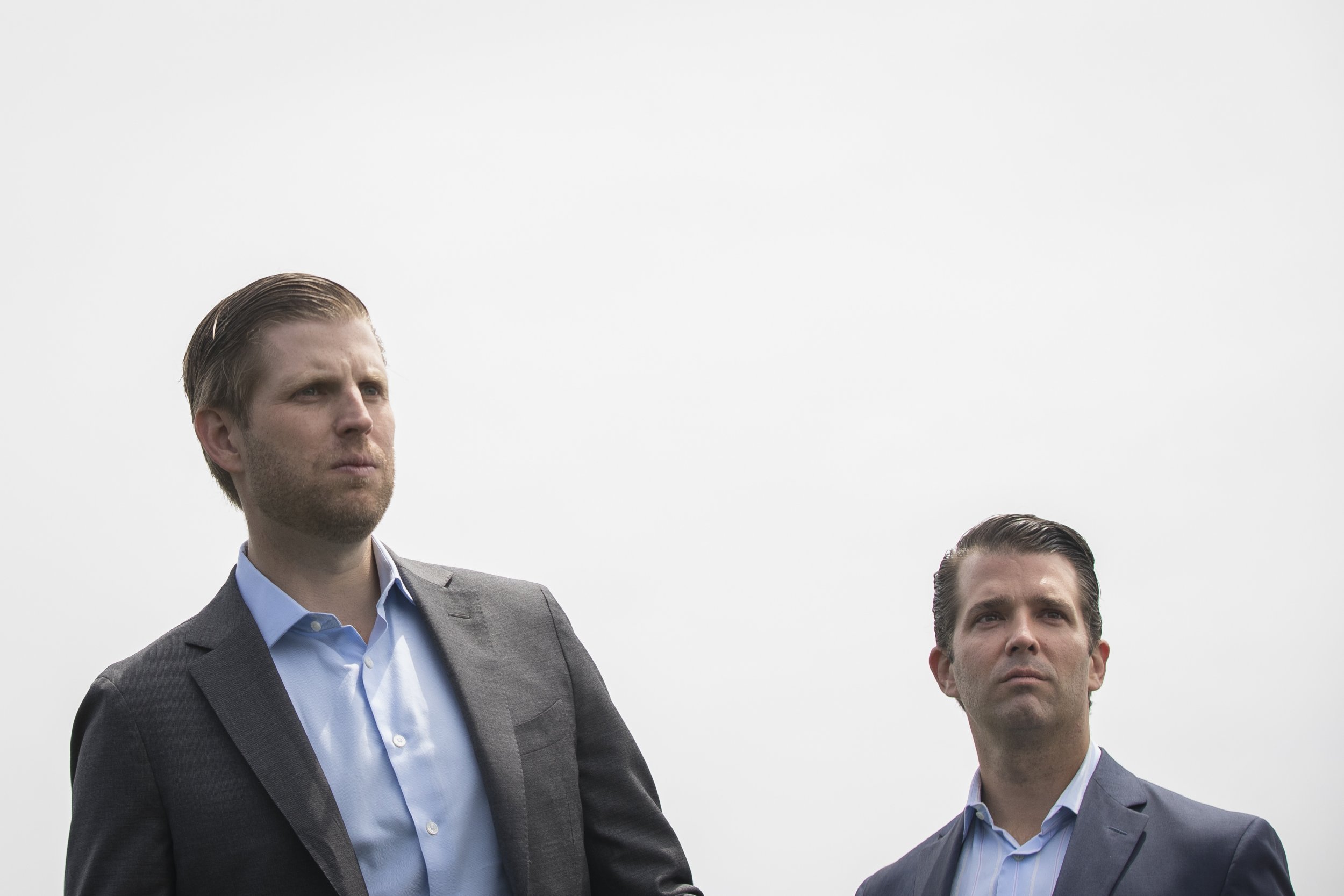 The Trump Organization canceled plans to open two hotel chains, which Eric Trump chalked up to being one more sacrifice the family has made since his father, Donald Trump, became president.
Had the plans come to fruition, the hotel chains would have opened under the Scion and American Idea brands of the Trump Organization. Unlike the luxury-centric hotels that normally come to mind when thinking of Trump, these would cater to budget and mid-priced travelers, according to the Associated Press.
Hotel rooms would have had prices as low as $200 or $300 a night, according to The New York Times, compared to the $700 price tag on Trump Hotels. While not necessarily targeting millennials, Eric Danziger, the chief executive of Trump Hotels, told The New York Times that the concept would have likely drawn in millennials.
Eric Trump, alongside his older brother Donald Trump Jr., took over the reins of the company when their father became president. With their father in the White House, the company could not pursue new deals abroad and domestic deals had to be vetted to ensure there wasn't a conflict.
"We walked away from billions of dollars' worth of deals and ceased virtually all expansion," Eric Trump told the Associated Press. "We continue to make tremendous sacrifices and understand the bigger picture more than anyone—our father has the most important and powerful job in the world."
Although the company previously said developers signed letters of intent to open the hotels, the Associated Press reported the deals never got off the ground. Along with the inability to pursue certain deals, Eric Trump blamed the hostile political climate for some of the company's trials over the last two years.
"We live in a climate where everything will be used against us, whether by the fake news or by Democrats who are only interested in presidential harassment and wasting everyone's time, barraging us with nonsense letters," Eric Trump told the Associated Press.
The president's son added that the Trump Organization has the "greatest properties in the world." So, if growth has to be slowed down until his father's out of office, the company is "happy to do it."
This isn't the first time Eric Trump has spoken out about the strain Trump's presidency has put on the family business. In 2017, he told Forbes that the company is "doing great" in all of their assets, but he added that the presidency isn't entirely beneficial to the brand.
He said the company made "great sacrifices," citing their ability to only do domestic properties and the "very, very tight and strict rules" the company has to adhere to.