Eric Trump's CPAC Speech to America: "You Are Losing Manners"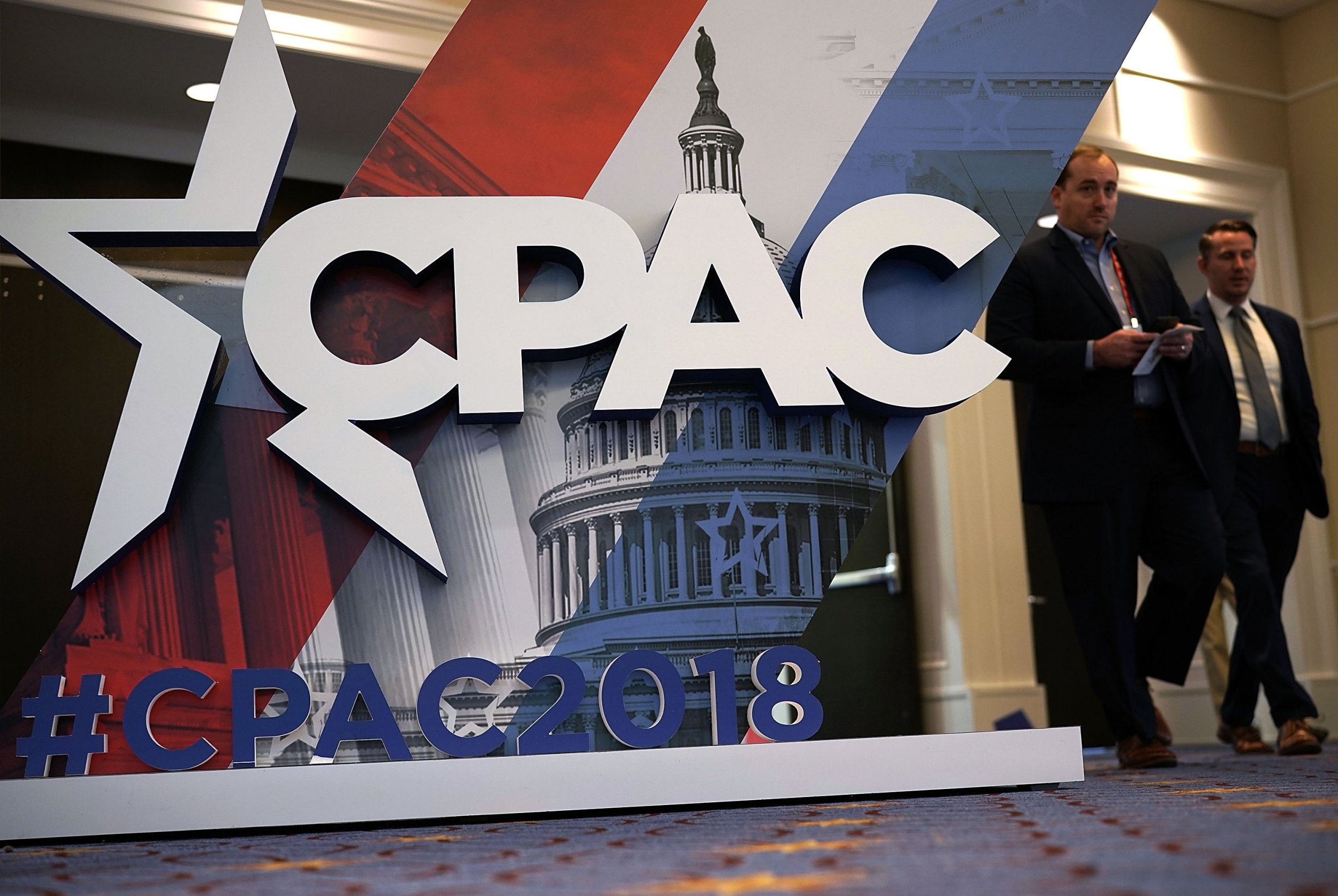 President Trump's youngest son, Eric, decried the lack of "manners" in America in a speech Thursday, and, like his sister Ivanka last year, expressed dismay at what he called the "viciousness" of political reactions to his father.
Trump was speaking to a small audience of conservative college students assembled at the Conservative Political Action Conference. One of the biggest gatherings of conservatives in the nation, it is seen as an incubator for Republican activists.
"There are probably no people in the world who get attacked more than us," Trump said of his father and his family. "The societal values have to be addressed. You are losing family values. You are losing manners."
Speaking on a stage to polticial organizer Charlie Kirk, Trump singled out social media. He described a recent Instagram post of his five month old son, who, Trump said, has "perfect Trump hair" which stands straight up.
"And I get this comment. I'm not going to repeat it. It was so disgusting! If I had acted that way as a kid ... my parents would have literally killed me!" Trump said. "We have to bring this society around. There are consequences for behavior. There are family values. There are manners."
Trump also said he hoped that he and his five siblings, by their public demeanor, have brought more attention to the importance of "family values." Echoing his sister Ivanka, who last summer professed to be shocked at the "vicious" reactions to her father's divisive and often vulgar public speech and behavior, Eric Trump used the same word.
"My father made a tremendous sacrifice running," he said. "The way he gets attacked, the way we get attacked, the way our kids get attacked ... The viciousness out there."
The younger Trump also shared memories of the campaign, crisscrossing America with his older brother, Donald Trump, Jr., to stump for their dad. He said the brothers, born and raised in opulent Manhattan, were shocked at small town unemployment and shuttered factories but also came to believe their dad was goign to win. "In the heartland of America, for every single Hillary sign there was a hundred Trump signs," he said. "That was my barometer. I'll get in trouble for saying this, but I actually saw more 'Hillary for prison' signs than 'Hillary for President.'"
"I would come back to New York, and it was like a different planet," he added. "I remember going on one of the morning shows two weeks before the election. I said, 'I think we're gonna win this,' and he said, 'Do you think you're living in a bubble?'"
He also criticized the cold Democratic response to Trump's State of the Union speech last month, when Democrats neither stood, nor clapped as the President listed off his successes.
"The absolute disdain, to not allow him to have any victory when he's had so many victories! It's incredibly frustrating to me to sit there and watch a group of people, when you talk about incredible accomplishments that every single person should be celebrating," Trump said. "Can you imagine if Democrats and Republicans came together? Imagine how much as a society you could get done if you didn't have a roadblock at every single turn?"