Eric Trump Slammed for Calling Women Employees 'Awesome Girls' on National Boss's Day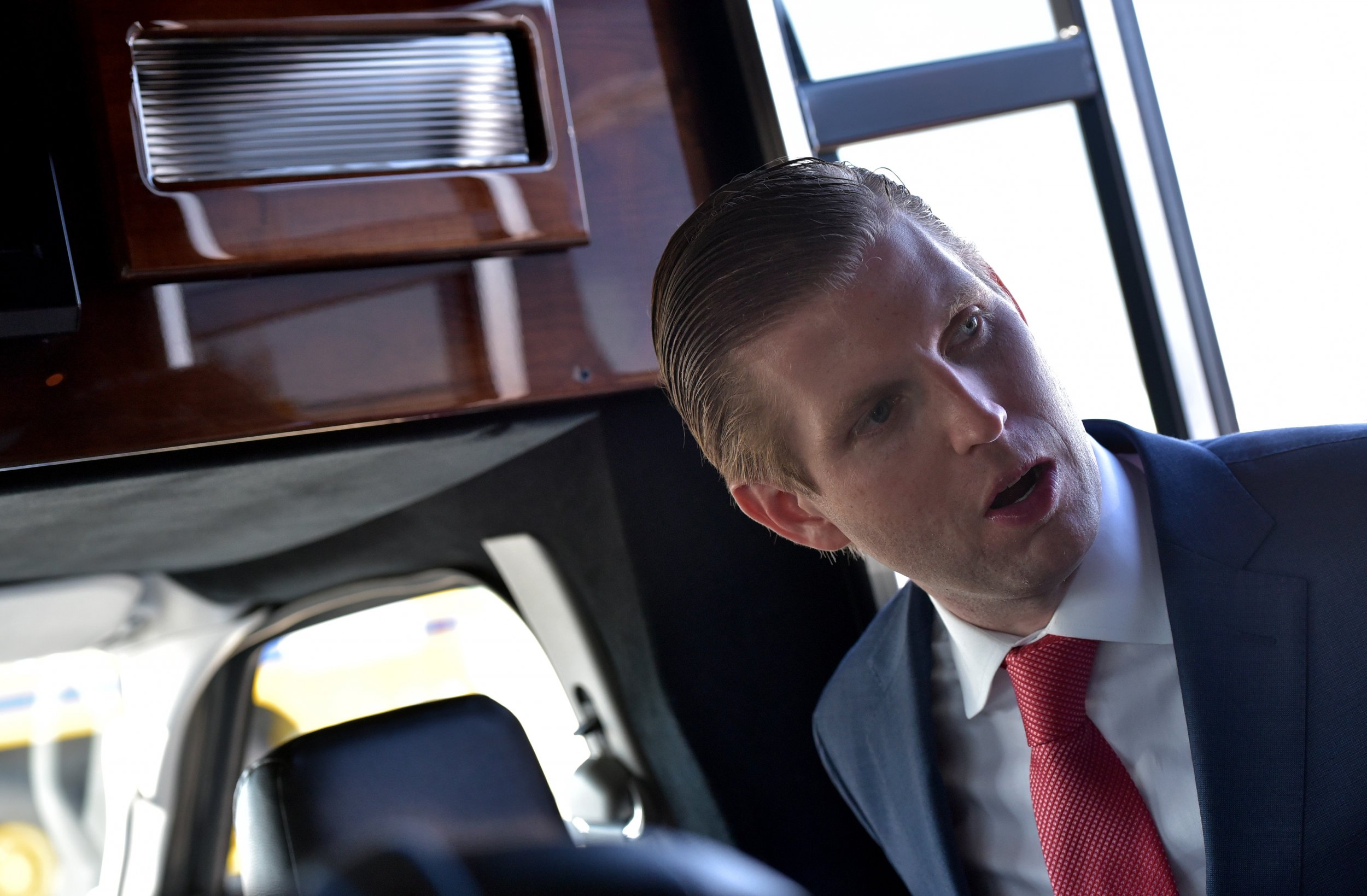 President Donald Trump's son Eric Trump proudly tweeted a photo of popular e-cards he apparently received on Tuesday for National Boss's Day and was slammed on the social media network for his caption.
"This is what I get for #NationalBossDay from the awesome girls on my floor," tweeted Eric Trump, who serves as executive vice president of the Trump Organization. "A card would have been just fine. #TeamTrump."
The seven pictured Someecards, which contain parodies of sayings in traditional greeting cards, had messages including "Happy Boss's Day to a boss I'd be friends with even if you weren't paying me" and "Happy Boss' [sic] Day to a TV star! Because you can't make this shit up!"
Twitter users were quick to rip the president's second-eldest son for stating that the cards were from "the awesome girls" rather than women, who presumably work for him.
Even the company Someecards was upset. "Happy #NationalBossDay to a useless prop who got their 'job' through generations of nepotism!" the company replied to Eric Trump, along with, "Get our cards off your filthy wall," and in a separate tweet signed it, "Love, the 'girls' who wrote those cards."
Many Twitter users pointed out that if Eric Trump really had "girls" working for him, they must be underage.
"Awesome 'girls'? They're all under 18? How do you handle the child labor laws? Do you have a room set aside for their mandatory schooling?" one user tweeted.
Another Twitter user wrote: "'Girls' is demeaning. Women or ladies would be better.... unless they are all under 18...... then ok...."
Characteristic of the nature of Someecards, some of the messages posted on Eric Trump's office glass were offensive in the literal sense.
One Twitter user seized on the message that read, "This Boss's Day, I would like to say thank you for the job that gives me health insurance that covers my anxiety medication that I need to take because of this job."
"I'd have anxiety if I worked for you also. I'm curious about the healthcare they provide, do you think they are just as cheap as they are with those they contract with?" the user tweeted. "As in taking the low ball, less coverage, high premium kind of insurance?"
Some comments on the thread referenced a similarity between Eric Trump and the president, who has a history of saying derogatory things about women.
"'Awesome girls,'" a user tweeted. "You are your father's son."