First son Eric Trump took issue with a new Washington, D.C. art exhibit that allows visitors to throw crumbs at a lookalike of his sister Ivanka Trump, responding that she "has done more for women than probably anyone" in the nation's capital.
Eric Trump took out his anger on Fox News' Fox & Friends show on Tuesday morning.
"These leftists called up a modeling agency saying, 'You know what, I want to get a nice women to come stand on a carpet,'" the first son said. "So our people, with a vacuum of all things, so our people can throw food and crumbs to mimic a powerful woman who has done more for women than probably anyone in Washington, D.C."
It was a strong statement given Ivanka Trump, 37, has served as a senior White House adviser for only two years, and had no government experience prior to taking on the role.
Ivanka Trump entered the West Wing promising to advocate for women, children and families and push for equal pay and paid family leave. She appeared to back away from equal pay her second year in the position, and while she apparently continues to support paid family leave, no legislation has come to fruition.
The first daughter was heavily criticized for initially staying silent on her father's immigration practice that led to migrant families being separated at the southern border with Mexico.
Ivanka Trump's biggest legislative win came late last year, with the passage of the Women's Entrepreneurship and Economic Empowerment Act, a bipartisan deal she pushed that aims to eliminate gender-related barriers and empower women entrepreneurs around the globe.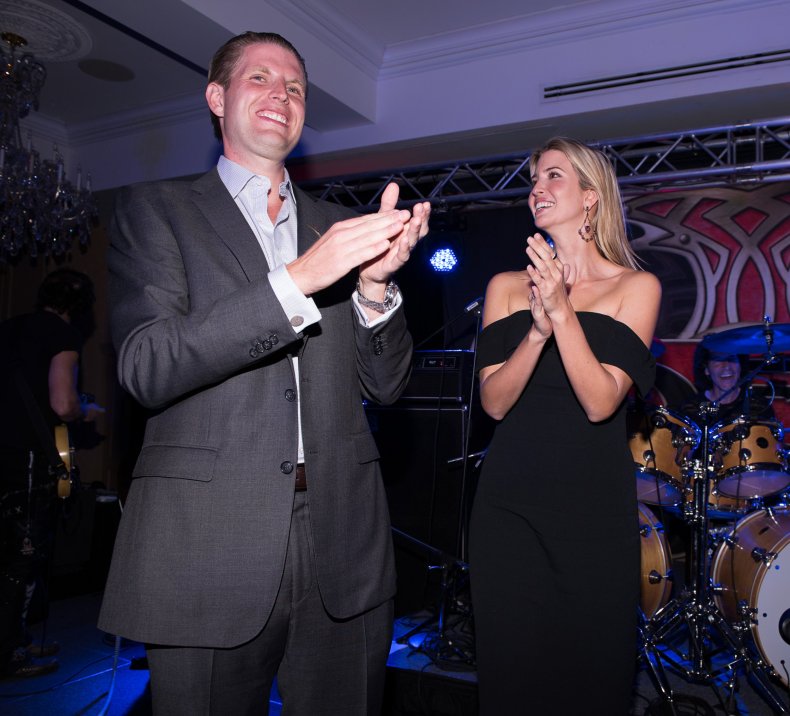 The president's daughter has had other accomplishments, but her track record pales in comparison to those of some of the longest-serving women in Washington, D.C., Democratic House Speaker Nancy Pelosi and Supreme Court Justice Ruth Bader Ginsburg.
Pelosi, 78, is the only woman House Speaker in U.S. history and the highest-ranking elected official who is a woman. Pelosi emerged victorious in the government shutdown showdown after Trump agreed to temporarily reopen government without funding for his border wall. Ginsburg, 85, has spent much of her career advocating for women's rights and gender equality, advancing those causes through several victories in the Supreme Court.
Eric Trump also defended his father on Tuesday, describing him as "the hardest working man I've ever met in my life," after the president's leaked schedules from the past three months showed that about 60 percent was unstructured "executive time."