Eric Trump Calls Ex-Canadian Prime Minister 'Classless' For Rooting For Hurricane Dorian to Hit Mar-a-Lago
President Donald Trump's second eldest son Eric Trump struck back at former Canadian Prime Minister Kim Campbell on Friday following her tweet saying she was hoping Hurricane Dorian would hit the president's Mar-a-Lago resort in Palm Beach, Florida, by calling her "classless" and casting himself as the better person.
Campbell on Wednesday had tweeted, "I'm rooting for a direct hit on Mar a Lago!" after quote tweeting a post about Dorian posing a major hurricane threat to the East Coast this weekend and putting Florida at great risk.
On Thursday, Campbell continued on the matter by tweeting, "Well, we will see if Mrs. Post's design can stand up to the assault!" referring to businesswoman Marjorie Merriweather Post, who built Mar-a-Lago. "I know Palm Beach well and am sorry if it gets a big hit," she added.
Campbell also said "I wish I [could] believe that it [would] shake up Trump's climate change denial! Only today his admin has removed [regulations] to limit methane- a worse GHG than CO2!"
Eric Trump, an executive vice president of The Trump Organization with a real estate portfolio that includes Mar-a-Lago, shared a story about Campbell rooting for Dorian to hit the resort the president calls the Winter White House.
"Our family is rooting for the safety of millions of homes, businesses, families and wonderful people in a great State of Florida," Eric Trump tweeted, along with the hashtag, #Classless.
Campbell was Canada's 19th prime minister and the first and only woman in the country to hold that office. She served for less than five months.
As of Friday morning, Dorian was a Category 2 hurricane and could strengthen to a Category 4 storm as it heads toward Florida with an expected landfall on Monday.
The president in a video he tweeted on Thursday said that Dorian is "an absolute monster" and likened it to Hurricane Andrew, which caused major damage to Florida in 1992.
"All indications are it's going to hit very hard and it's going to be very big," the president said.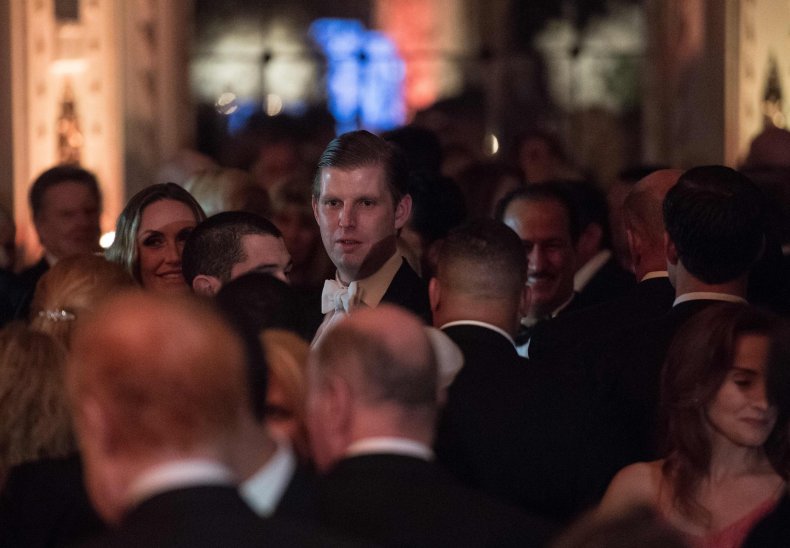 Campbell was criticized by many Twitter users for hoping Dorian would strike Mar-a-Lago hard.
"What the heck is wrong with you," a Twitter user replied to Campbell's initial tweet. "There are real people who live and work there."
Campbell did not back off her stance.
"As there are in Puerto Rico- sorry you don't get snark- but Trump's indifference to suffering is intolerable! [Would] also help if he tackled climate change which is making hurricanes more destructive!" she tweeted, referring to the president. "Instead, he will remove limits on methane! Get a grip!"