Eric Trump Says He Hates 'Disloyal People,' Twitter Users Remind Him His Dad Cheated on His Mom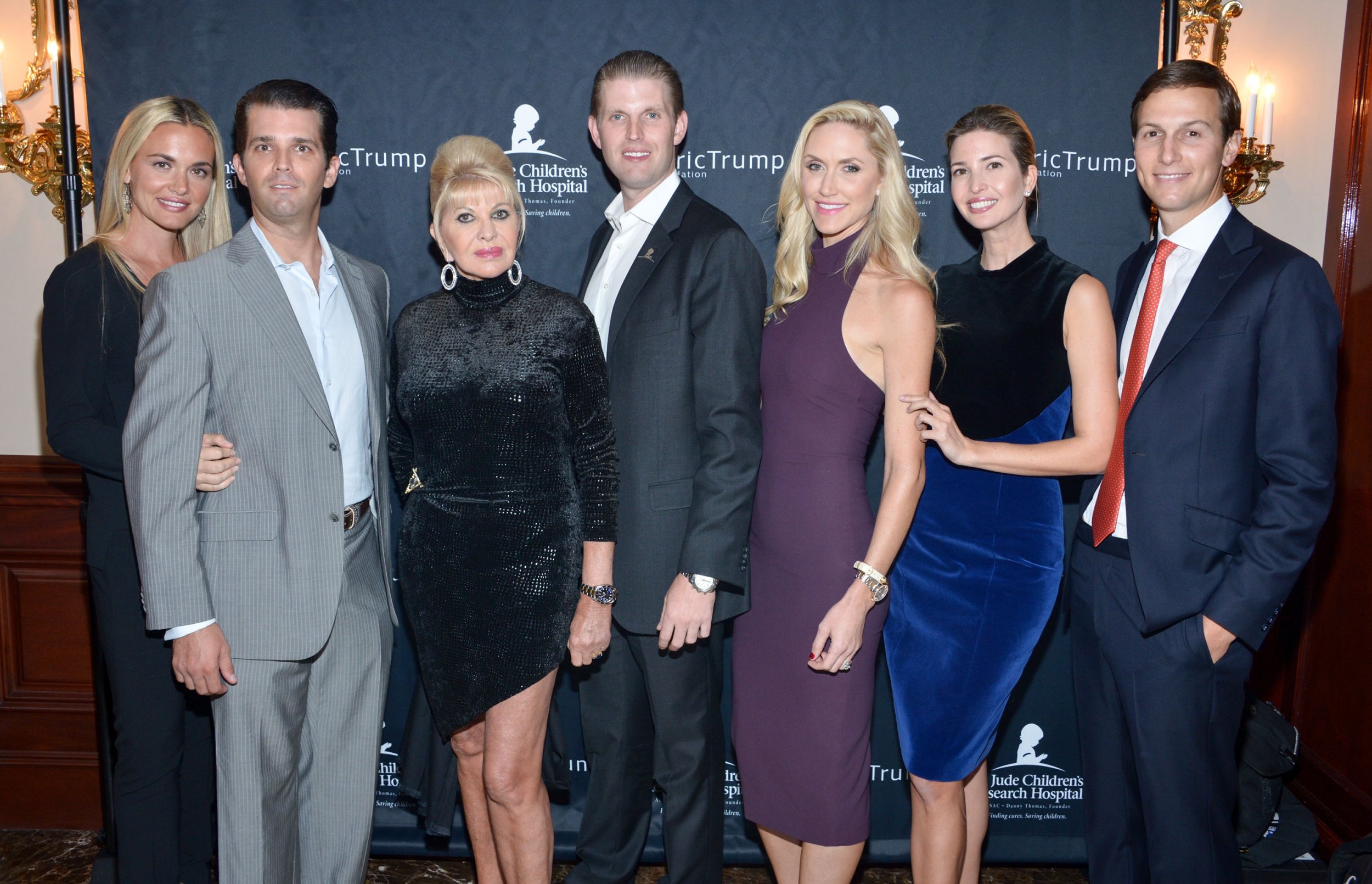 Amid the fallout from an explosive tell-all book from former White House aide Omarosa Manigault Newman, Eric Trump sent out a tweet Thursday stating that "I truly hate disloyal people." The response online was less than supportive.
More than 20,000 responses flooded in over the following hours, more than double the number of retweets, many of them pointing out a history of disloyalty, both proven and alleged, on the part of his father, President Donald Trump.
One of the most common responses was from users pointing out that the president was less than loyal to Eric Trump's own mother. Famously, Donald Trump carried on a public affair with Marla Maples, who he would go on to wed, while he was still married to his first wife Ivana Trump.
Reports at the time claimed that Donald Trump's two-timing came to a head when both his wife and his mistress were in Aspen, Colorado, with him. At one point, according to reports, Maples confronted Ivana Trump.
The incident was recently discussed by Ivana Trump in her book, Raising Trump.
"This young blonde woman approached me out of the blue and said 'I'm Marla and I love your husband. Do you?'" she wrote. "I said 'Get lost. I love my husband.' It was unladylike but I was in shock," she added.
Ivana Trump also went into details about the incident in a 1991 Barbara Walters interview, after which Donald Trump threatened to sue her. Trump married Marla Maples in 1993 and had his fourth child, Tiffany, that same year. But, like his first, Trump's second marriage did not last, and he and Maples divorced in 1999.
By that point, Trump had already met and been out with his third wife, Melania, who he went on to marry in 2005. There have been a string of recent reports that Trump has also been unfaithful to now-first lady Melania. Adult film star Stormy Daniels, whose real name is Stephanie Clifford, and former Playboy model Karen McDougal have both claimed they had sexual relations with Trump in 2006, shortly after Melania gave birth to their son Barron.
Trump has denied the affairs but his personal attorney Michael Cohen made a $130,000 hush-money payment to Daniels shortly before the 2016 election. Cohen recently released an audio recording of he and Trump discussing making a similar arrangement to McDougal.
As well as those who responded to Eric Trump with reminders of his father's unfaithfulness, other users questioned the president's loyalty to his country. Trump received a barrage of criticism after a press conference in Helsinki last month alongside Vladimir Putin in which he suggested he believed the word of the Russian President over that of U.S. intelligence agencies. Trump later claimed he simply misspoke.