The Rich First Family: Trump Helped Son Eric Build a Giant Penthouse in NYC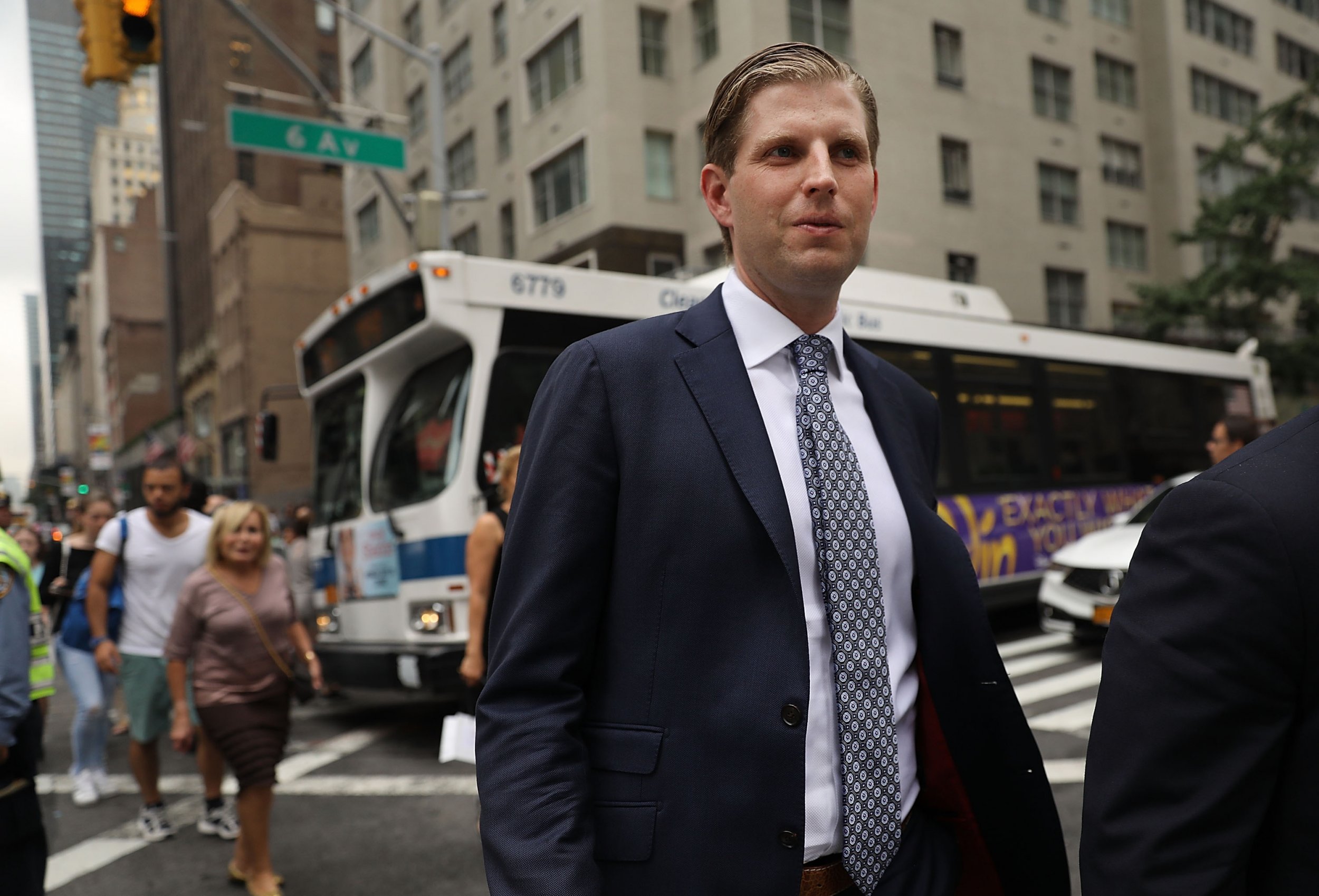 During his presidential campaign, Donald Trump gave his son Eric Trump a massive discount on two previously unsold Trump Parc East condominium apartments, and the junior is now putting one condo toward a Manhattan penthouse he could hugely profit from.
Related: Trump's sons are building luxury hotels in one of America's poorest places
Eric Trump bought the two condos in spring 2016 for $350,000 each, which is about half the price tag they had been listed at, and a transaction the IRS typically treats as a gift, ProPublica reported last week. Last month, Trump's son transferred ownership of one condo and two adjacent apartments he owns to the entity 100 CPS Penthouse LLC. He previously applied for permits to combine the three units into a 2,400-square-foot penthouse overlooking Central Park.
Factoring in renovations to what he paid for the three apartments, Eric Trump will have spent about $3.3 million to create the top-floor unit. Based on a price per square foot estimate, the penthouse could sell for more than $10 million.
Since Eric Trump needed the condo from his father to create the penthouse, the fair market value of the condo could be even higher, according to Valparaiso University Law School tax professor David Herzig.
The deal Eric Trump got from dad "might not only have been a fire sale, but if this is a key component that you would need to combine them together to make a penthouse, to get the requisite number of rooms, that actually means that this property should have been sold at a premium, not a discount," Herzig told ProPublica.
Donald Trump could have incurred as much as 40 percent tax on the condo's market price if he had given it to his son, but the $350,000 sale could be made to look like a "fair market sale," according to the publication. Donald Trump paid transfer taxes on the sale, which isn't typical when gifting real estate, but he left unchecked a box on documents stating the transaction involved two relatives.
Trump Organization representatives have not commented.
Shortly before he took office, the president claimed that he handed Trump Organization operations to Eric Trump and his oldest son, Donald Trump Jr., but a recent report suggests he hasn't completely removed himself.
Crain's New York Business, a leading publication in the field, ranked the Trump Organization at No. 40 on a list of the 150 largest privately held companies in New York based on 2016 revenue.