Eric Trump Mocked for Celebrating Poll Finding That Majority of Americans Disapprove of His Dad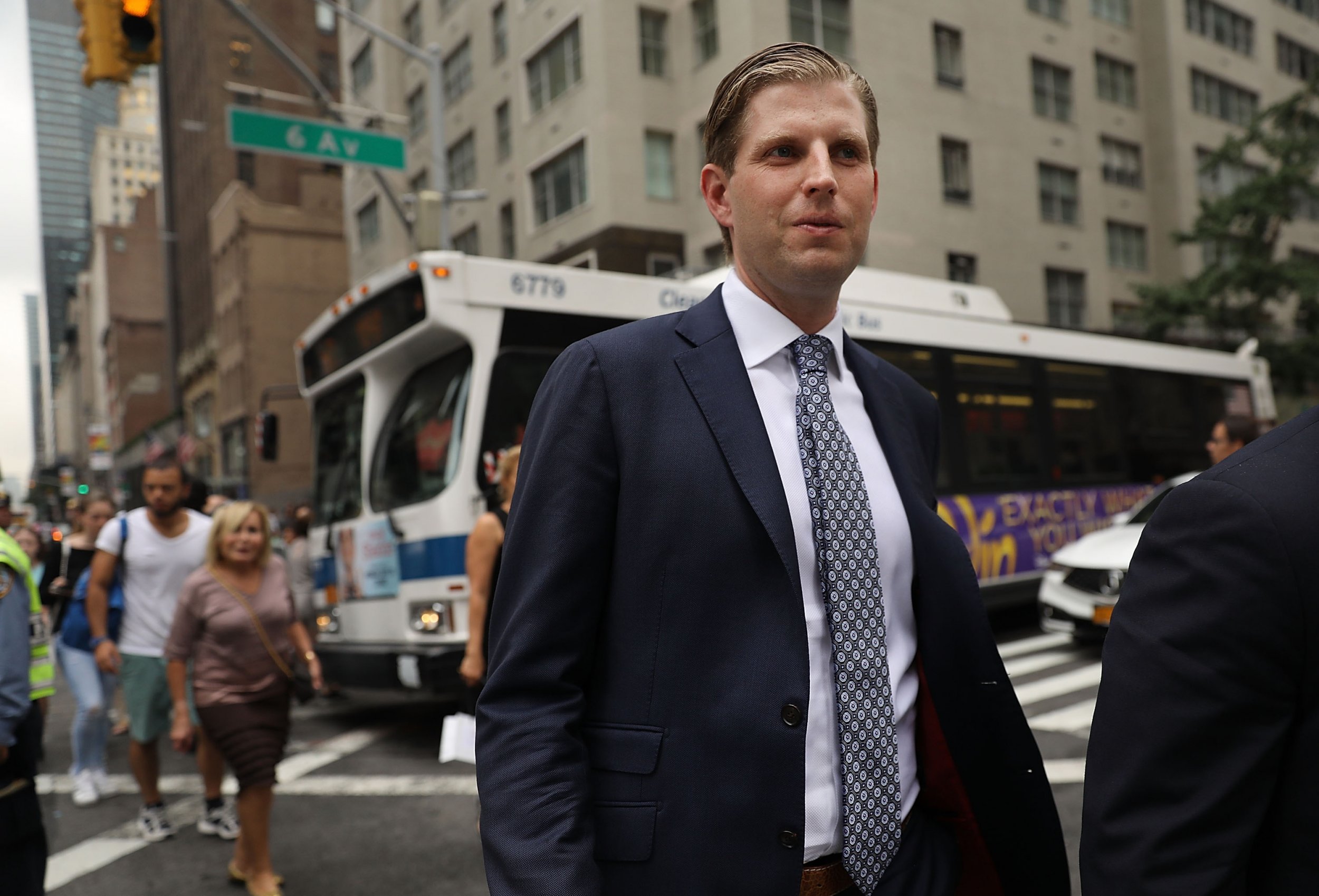 More than half of registered voters disapprove of President Donald Trump, a number that had Eric Trump oddly celebrating.
According to a new NBC/WSJ poll, the president's job approval rating rose to 45 percent. But his overall approval rating still ranks among the lowest of any modern president 17 months into his first term, with 52 percent disapproving of Trump's job performance.
Eric Trump tweeted a link to the published poll early Tuesday morning, along with a series of American flag emojis, seemingly touting his father's disapproval rating.
Twitter users were quick to fire back at Eric Trump's approval of the poll, mocking his celebration of the fact that more than half of those surveyed disapprove of the job his father has done in the White House.
But the poll also found that the president had an 88 percent approval rating among Republicans, which is the second highest party approval rating of any president in modern history, with the exception of President George W. Bush following the attacks of September 11, 2001, according to The Wall Street Journal report.
While Trump's approval rating may be high among registered Republicans, less than 30 percent of the country's registered voters identify as Republican, according to a 2017 Pew Research study.
The NBC/WSJ poll took place between July 15 and July 18, a week that was marked by the controversy over the president's meeting with Russian President Vladimir Putin. During a subsequent news conference, Trump seemed to side with the Russian leader over the issue of election meddling, telling the assembled media that he didn't see "any reason why it would be" Russia, and that Putin was "extremely strong and powerful in his denial" of interference. The Trump administration faced further backlash as it tried to backtrack on the president's Helsinki comments.
Tuesday's tweet was not the first time that Eric Trump has been mocked on the internet for defending his father.
Last year, the president's second son was ridiculed for defending his father's controversial comments calling Elizabeth Warren "Pocahontas" after the senator had mentioned her Native American heritage.
Eric Trump took to Twitter, writing that the "irony of an ABC reporter (whose parent company Disney has profited nearly half a billion dollars on the movie 'Pocahontas') inferring that the name is 'offensive' is truly staggering to me."