Eric Trump Says Dad 'Isn't Playing Games' On National Security, Blasts Russia Probe As 'Sham'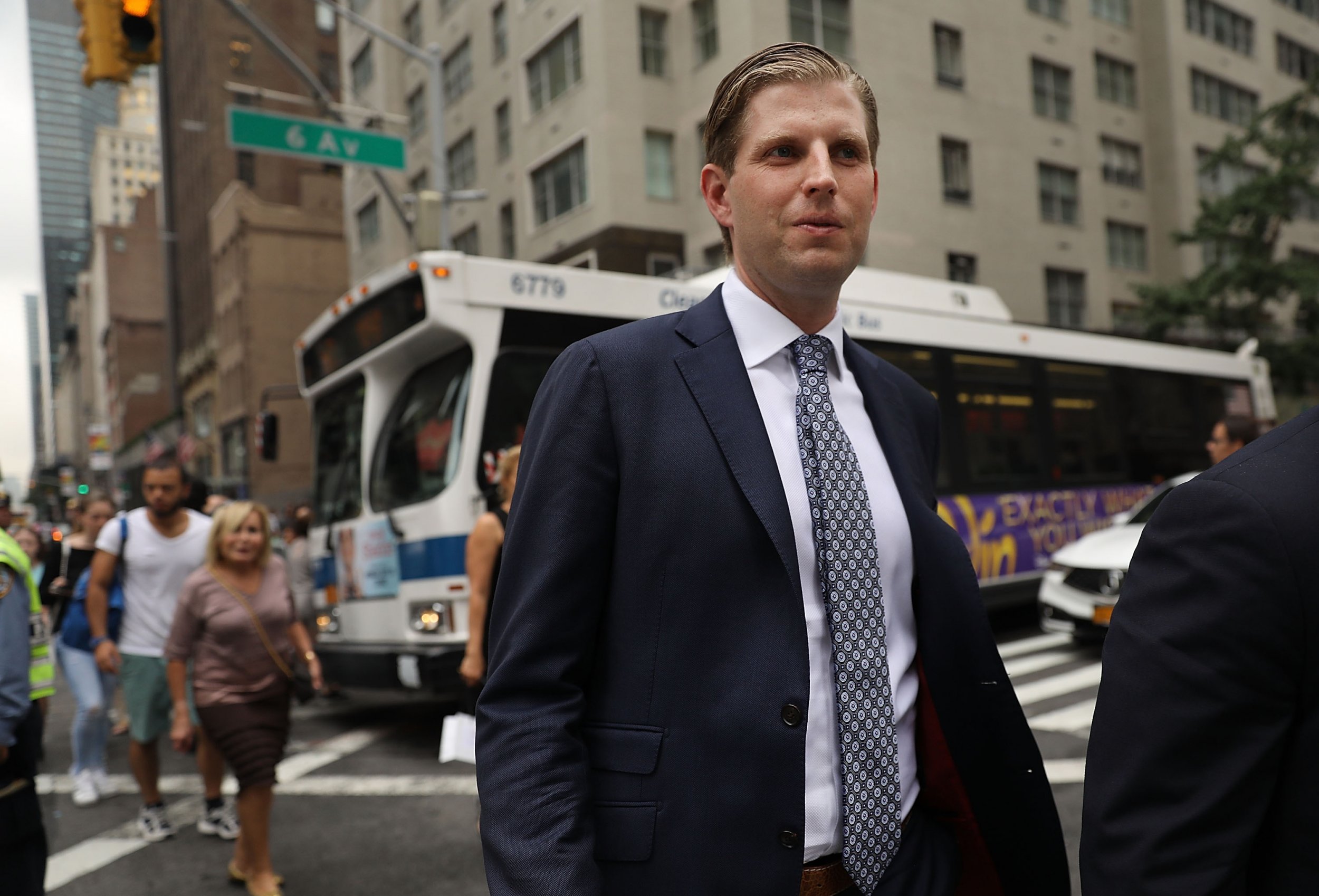 Eric Trump has stressed that his father is "not playing" when it comes to national security and "protecting the free world against lunacy."
Speaking in an interview with Fox News' Sunday Morning Futures, the president's second eldest son said: "I think having three or four aircraft carriers parked right off the peninsula really shows the might of a nation."
His comments appeared to be a nod to the deployment of three Navy aircraft carrier groups to the Korean Peninsula last month, in a move that Defense Department chief spokeswoman Dana White told The Hill at the time was "not directed towards any particular threat," rather "a demonstration that we can do something that no one else in the world can."
However, Trump appeared to have a different opinion of the deployment of the carriers, telling Fox News host Maria Bartiromo that neither his father nor Secretary of Defense James Mattis were the kind of people who played games with national security.
"It also makes it very very clear that we're not playing. You know, my father's not playing. Mattis, believe me, you know, these aren't people who play games," he said.
"They're deadly serious about protecting this nation and protecting the free world against lunacy," Trump added.
Trump also added in the interview that he believed the probe into his father's campaign team's alleged collusion with Russia during the U.S. election was "a total sham."
"The Russia thing is a total sham!" Trump said. "It's total nonsense. There is zero collusion with Russia."
The president's son said he had not been interviewed by Special Counsel Robert Mueller as part of the ongoing probe, suggesting it was a travesty to the U.S. that "nonsense emails" were being investigated but Hillary Clinton's involvement in the Uranium One deal was not being given the same amount of time as the Russia probe.