Eric Trump Says Pittsburgh Synagogue Shooting Suspect 'Doesn't Represent the Right'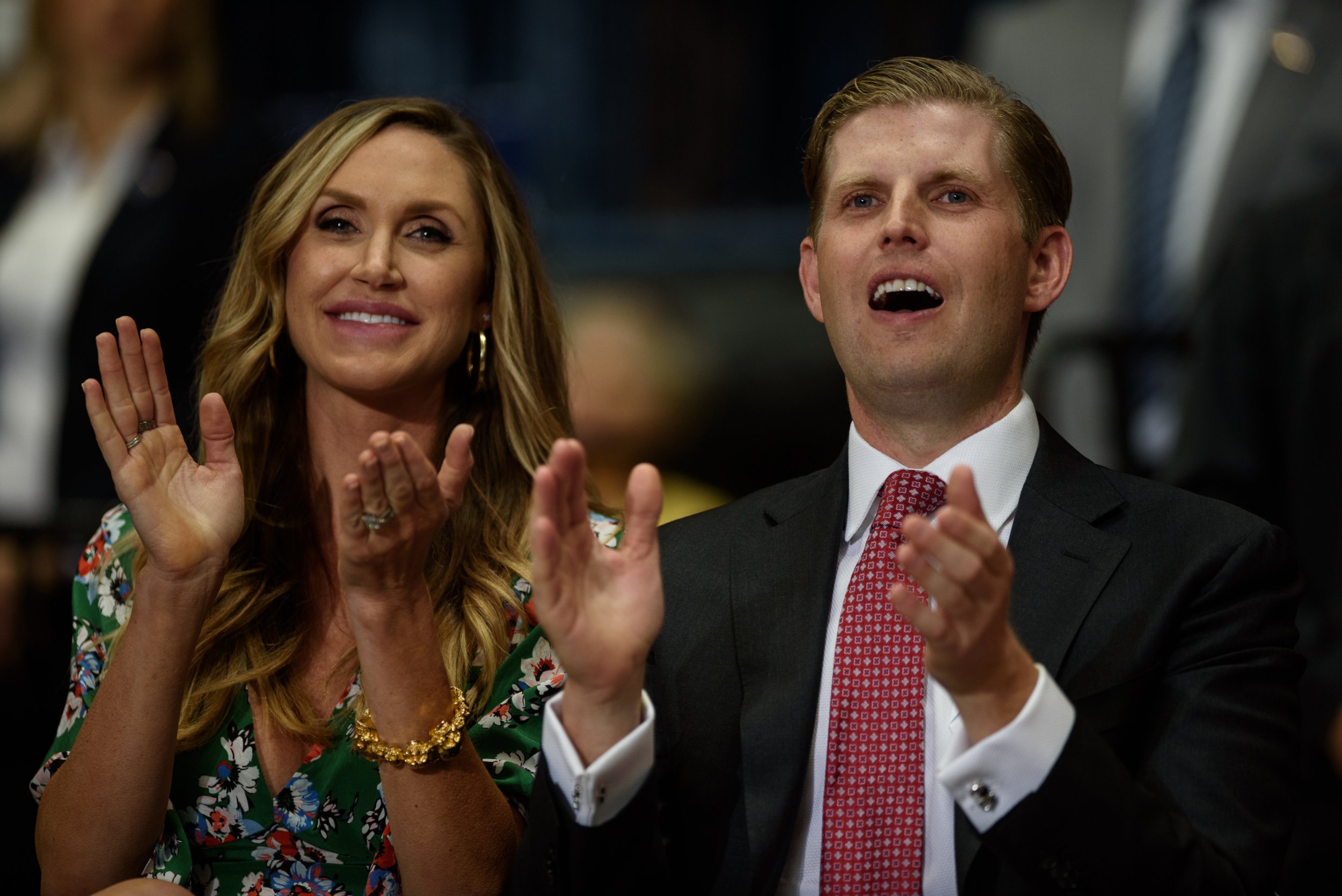 The president's son Eric Trump played down the political views of the Pittsburgh synagogue shooting suspect during a Fox News interview Saturday night, calling on people to "pull politics out" of what happened.
Robert Bowers, 46, is in police custody alleged to have shot and killed 11 people at the Tree of Life synagogue on Saturday.
Bowers' account on Gab, a social media site, was littered with anti-Semitic statements. He also railed against the migrant caravan in central America travelling up to the U.S. border, referring to them as "invaders," a common talking point right-wingers and the conservative media.
And he expressed hatred of George Soros, the billionaire philanthropist and Holocaust survivor who backs Democratic and progressive causes.
Soros has become a frequent target of the mainstream right's political attacks and is the subject of multiple conspiracy theories, including one that he is funding the migrant caravan.
"At the end of the day this is a very sick, sick deranged human. Subhuman. He shouldn't even be called a human," Trump told Jeanine Pirro during his interview on Fox.
"It seems like we've gotten to a point in life, in society, where everything has to be kind of politicized...Somebody has to point a political finger to absolutely everything.
"I think at the end of the day this guy is a sick, sick, sick person. He did the most unthinkable thing imaginable. He went to a place of worship, shot it up. Again, there are 11 people who are dead now because of it.
"I think we should actually try and pull politics out of some of these things. This person doesn't represent the left. He doesn't represent the right. The person was sick, deranged.
"I truly, truly hope he's found guilty, which he will be, and he gets the death penalty."
Shortly before Bowers is alleged to have entered the synagogue, he wrote on Gab of the Hebrew Immigrant Aid Society (HIAS), a humanitarian group which supports refugees: "HIAS likes to bring invaders in that kill our people. I can't sit by and watch my people get slaughtered. Screw your optics. I'm going in."
Bowers's posts also indicate he was not only anti-Semitic, but also anti-President Donald Trump - because he considered Trump to be insufficiently right-wing. "Trump is a globalist, not a nationalist," Bowers wrote. "There is no #MAGA as long as there is a kike infestation."
In another post, Bowers wrote of the president: "For the record, I did not vote for him nor have I owned, worn or even touched a maga hat."
The synagogue attack comes after a Trump supporter was arrested for allegedly sending multiple mail bombs to high profile Democrats and liberals, including Hillary Clinton, Barack Obama, and George Soros, among others.
Despite Bowers's vocal disdain for Trump, a number of social media users drew parallels between his and the president's rhetoric.