Eric Trump Sends Replacement Trump 2020 Flag to Veteran Who Had His Set on Fire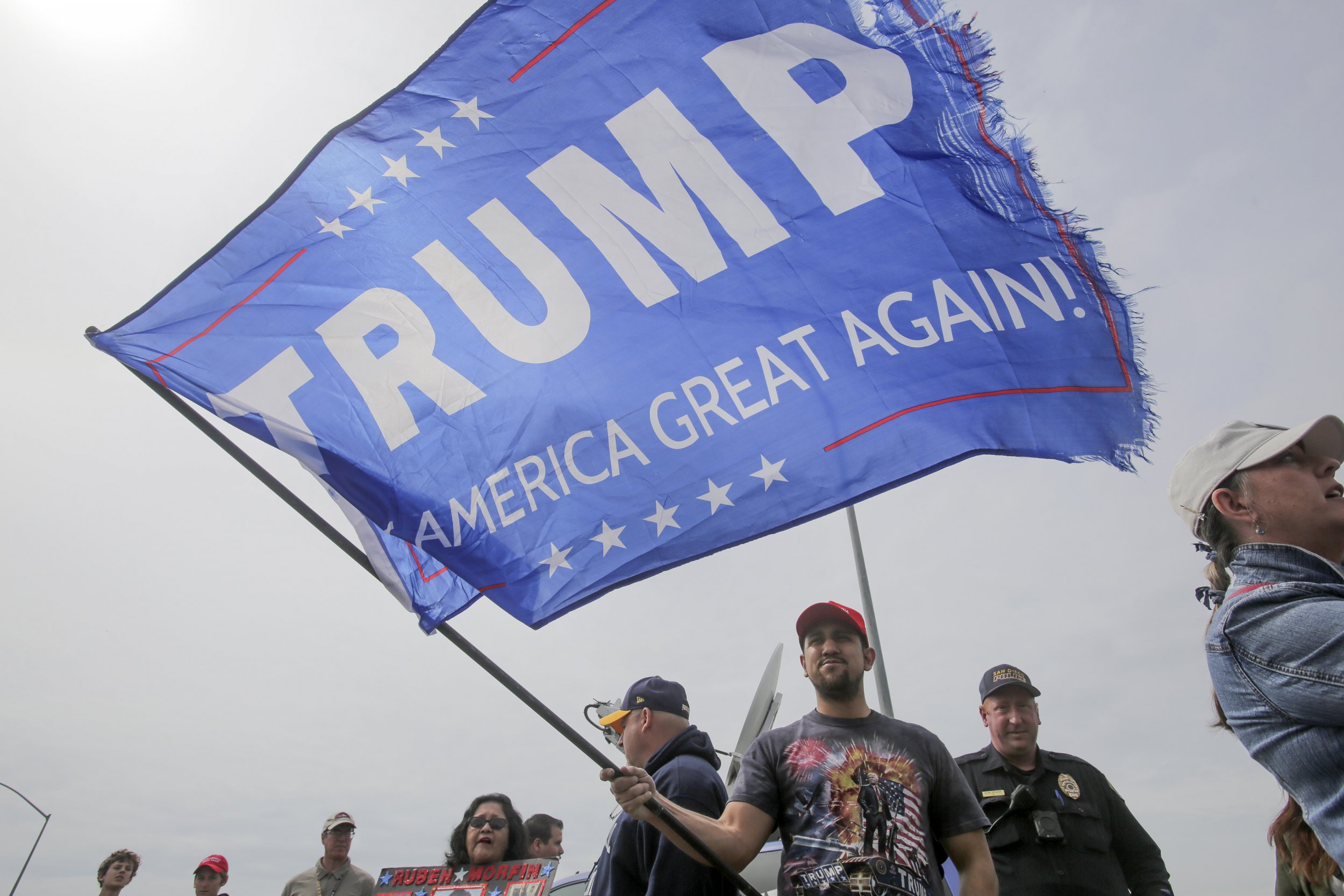 After a veteran found his 2020 presidential campaign flag supporting President Donald Trump had been burned, the president's son, Eric Trump, sent the man a replacement one.
Gus Klein, who served two tours in Afghanistan, found the charred remains of his Trump 2020 flag early Sunday morning. The flag was part of a pro-Trump display Gus put up outside his Burlington, Vermont, home.
Gus said while his family was sleeping, someone took the flag down from the flagpole it was attached to, lit it on fire and threw it onto his porch.
"There is fear in my mind and it's not right," Gus said after the incident. "I should be able to come and go as I want, and we should be able to sleep at night in our own property, so there is fear."
His wife, Annmarie, also expressed that the burning of their property was scary and characterized it as bullying.
"Don't slither around in the hours of darkness," Gus told USA Today. "Come out and be a man or a woman and do the right thing."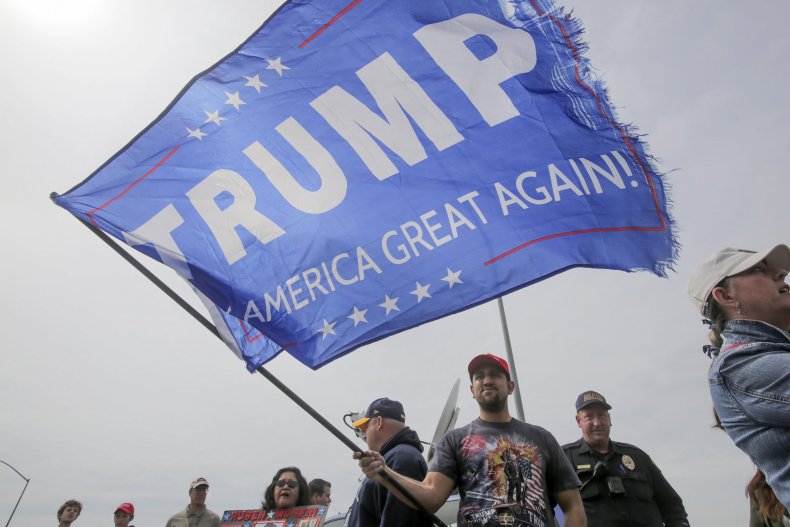 When news of the incident reached Eric, he posted a message on Twitter about his gratitude for Gus for his support, as well as, his service to the country. Eric asked Gus to give him his address because he wanted to send him a new Trump 2020 flag. His sentiments ended with the encouragement to "keep up the fight."
It seems that Gus's address made it to Eric because on Wednesday, he tweeted that a replacement flag was in the mail heading to the veteran's house. He added that it wasn't a one-time gift, but was more of a standing offer.
"If the person is classless enough to do it again just let us know — we will send you as many replacement flags as you need!" Eric wrote on Twitter.
Following the incident, Burlington police officers launched an investigation and the Vermont Democratic Party condemned the act.
"Difference of thought is what makes us average Americans. But it's the level of respect with which we treat that difference that makes us Vermonters—that makes us unique," Vermont Democratic Party spokesman Christopher Di Mezzo said.
The incident was jarring for both Gus and Annmarie and they haven't fully reached an agreement on how to move forward. Gus told USA Today that he will not shy away from supporting Trump and even wants to increase the number of flags in his yard. While Annmarie agreed that they should still support the president, she wasn't in total agreement about the additional flags.