Eric Trump Thinks the Government Shutdown is a Good Thing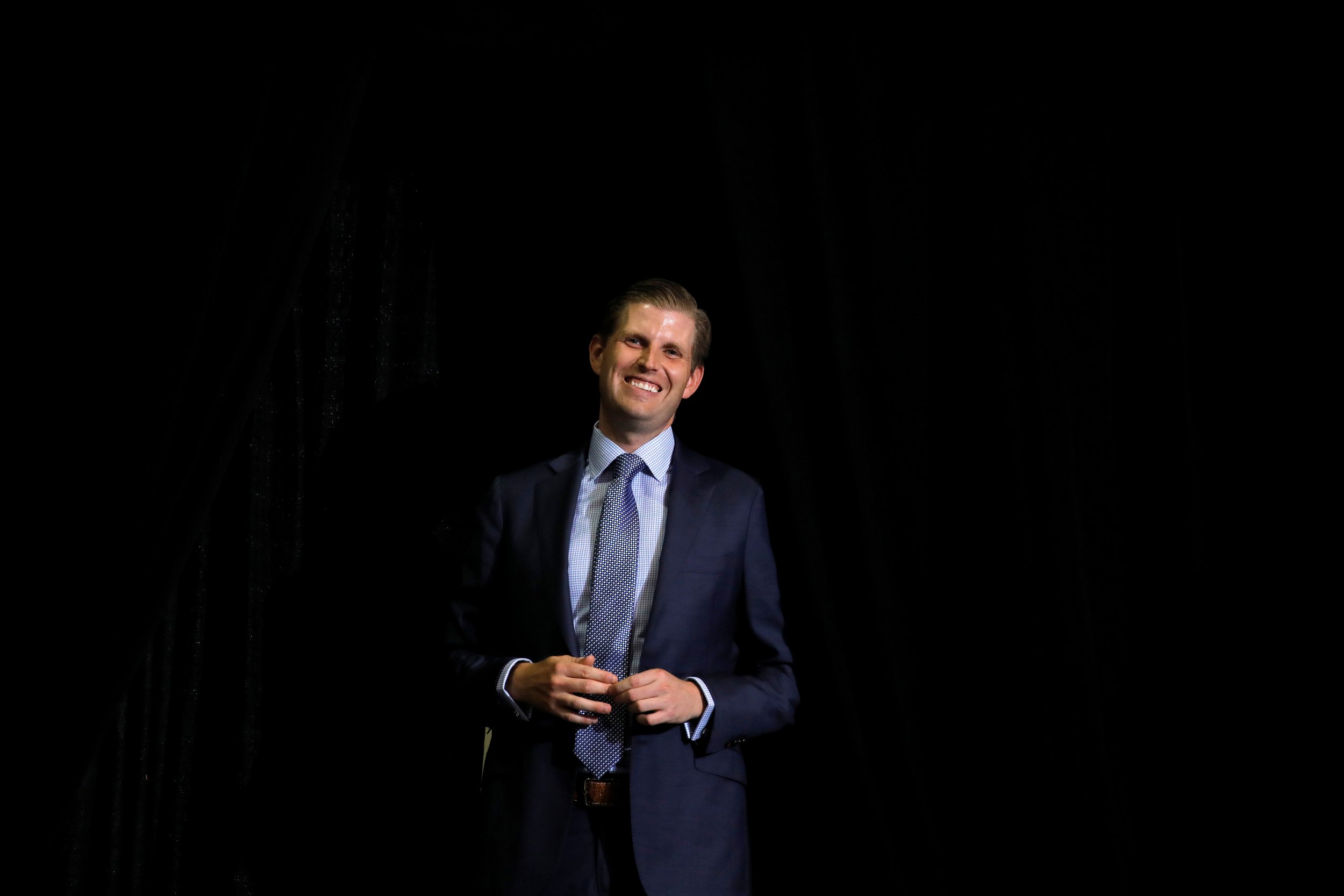 President Donald Trump's son, Eric Trump, said he believes that the government shutdown is a positive thing for his father and his allies.
Speaking with Jeanine Pirro on Fox News's Justice with Judge Jeanine Saturday, Eric Trump enthused about his father's achievements in office, in which he appears to have included the grinding of the federal government to a halt.
"Honestly, I think it's a good thing for us," he said when asked about the government shutdown, which took place Saturday after Congress failed to agree a new federal budget.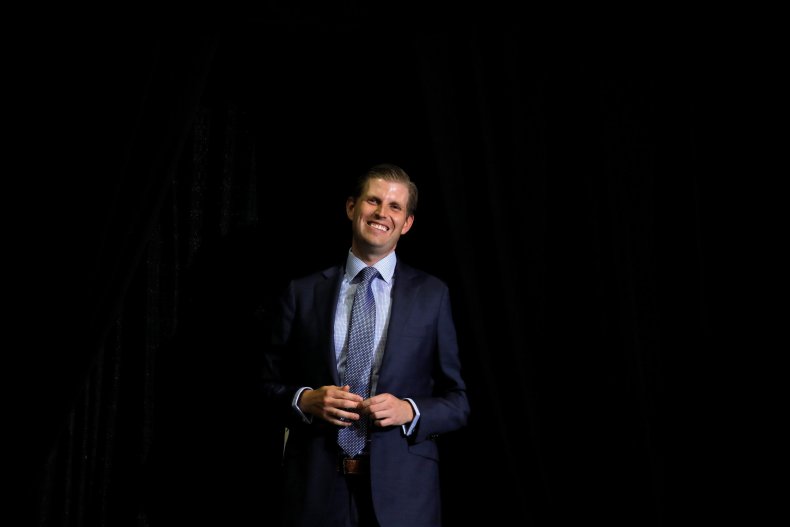 "People see through it. I mean, people have seen a year that's incredible. It's been filled with nothing but the best for our country, 'America First' policies, and they're happy with where we are as a nation."
He claimed that Democrats want to shut the government down because they want to stop his father's momentum.
"I mean, my father has had incredible momentum. He has gotten more done in one year than arguably any president in history. How do they divert from that message? How do they save their own party when they don't have any leadership, they don't have any good candidates out there, they don't have a message of their own? How do they do that? They obstruct, they distract, they try and place blame," he said.
The government shutdown means that thousands of government workers will be furloughed for its duration and national parks shuttered, while the future of the healthcare of the nine million children under the Children's Health Insurance Program remains in doubt if a deal can't be reached.
According to analysts at research firm S&P Global, the current shutdown could cost the economy about $6.5 billion per week, or about 0.2 percent of the United States' fourth quarter 2017 gross domestic product.
Republicans and Democrats have blamed each other for the impasse, with Minority Leader Chuck Schumer claiming that its changing positions mean that negotiating with the White House has proved impossible.Republicans say that Democrats are placing the future of undocumented child immigrants above military readiness and health insurance for poor children.
At the heart of the dispute is Democrats' demands for more than 700,000 undocumented immigrants who entered the US as children to be protected from deportation. Republicans will only agree to the condition in return for border security enhancements, including funding for Trump's wall.
Government shutdown is relatively rare, but for from unprecedented. The latest such impasse occured in 2013, when the Republicans, who had a majority in the House, shut down the government in an ultimately unsuccesful bid to defund Obamacare. Trump, however, is the first president in history to face a shutdown when his party controls all three branches of government.