Eric Trump Calls Unemployment Report Positive After 1.3 Million More Claims
Eric Trump has branded the latest unemployment figures "very positive" despite more than 1.3 million people filing initial claims in a week.
Around 50 million Americans have filed for unemployment in the last four months, amid the coronavirus outbreak, with 1.3 million claims in the week ending July 4.
This weekly number was down by 99,000 from the initial claims made the last, the Department of Labor said in a news release, and lower than predicted.
Eric Trump, President Donald Trump's son and executive vice president of the Trump Organization, focused on this decline when presented with the latest unemployment figure.
"Well I actually think it's very positive," he said during an appearance on Fox & Friends.
He also spoke of May's job report which showed the unemployment rate to be down, though there was dispute over the numbers as furloughed workers were not included, and June's figures in which 4.8 million jobs were gained, the highest figure since records began in 1939.
"Jobless claims for 14 weeks have been decreasing. I can just tell you anecdotally, I drive into New York every single day to go to work. You did that two months ago, you wouldn't see a car on the road. Now you are literally hitting traffic as you go into the city. The world's coming right back."
He also commented on the NASQAQ, which hit a record high this week, and the Dow, saying their respective states were "a great story to tell" given the pandemic's impact.
Trump has also touted job growth despite the continued high figures of unemployment claims.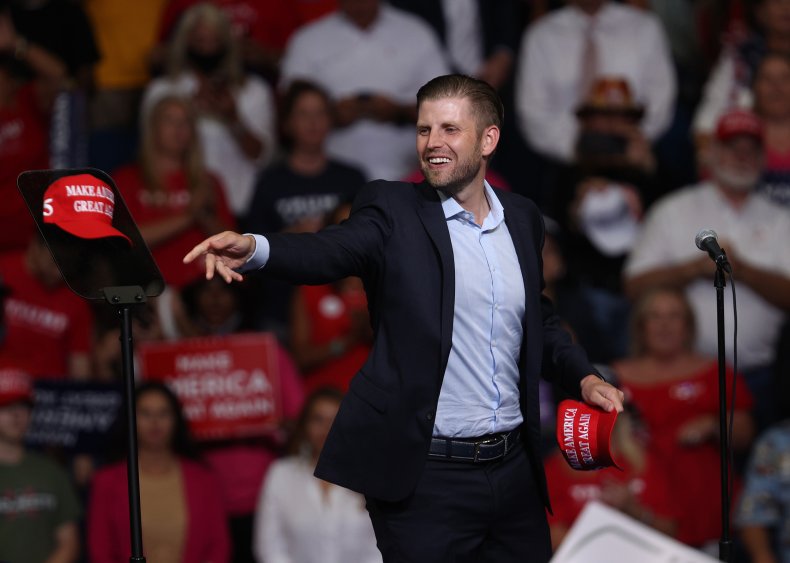 "Economy and Jobs are growing MUCH faster than anyone (except me!) expected. Job growth is biggest in history," he tweeted Wednesday.
However, millions of people who lost their jobs in March and April remain unemployed, with fears many positions will be gone permanently.
And despite a boost in jobs gained, experts believe there is a long way to go in the recovery.
It comes amid Americans continuing to express a need for support amid the pandemic, with polling suggesting many want to receive a second stimulus check, which large numbers would use on essential costs.
It comes as coronavirus cases across the states continue to rise, with more than 3 million confirmed since the outbreak began.
A recent poll, conducted by Bankrate/YouGov from June 18 to 23, found nearly 50 percent of adults said their income was impacted by the pandemic.
The graphic below, from Statista, shows the various ways respondents said their earnings were hit.