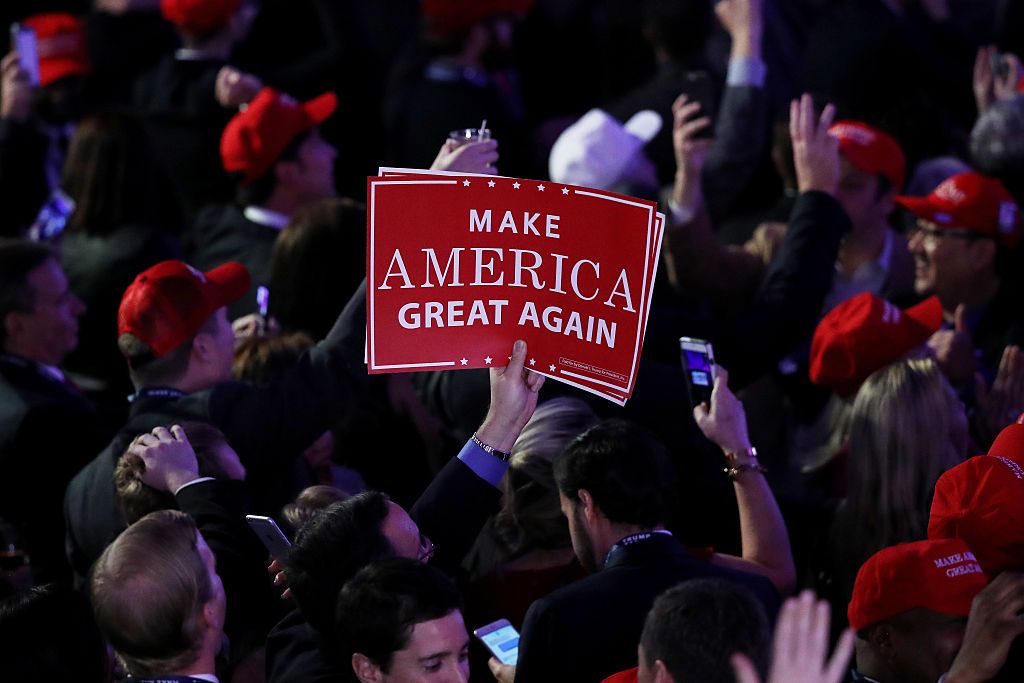 Only an hour after former Trump campaign chairman Paul Manafort was indicted on conspiracy against the U.S., money laundering and other charges on Monday morning, President Donald Trump's son sent out a campaign fundraising email asking for contributions. The mass email from Eric Trump makes no reference to charges against Manafort and his former business associate Richard Gates, but the subject line reads "Still standing," and the timing speaks volumes.
"There's new opposition against my father and this Administration every day. The mainstream media continues to play politics, creating division and turning the American people against one another," the email starts off, then states in italics, "But as a loyal supporter of our movement, I know you know the truth."
Eric Trump's email appeals to Trump's support base, the group of Americans most likely to overlook or dismiss Russia probe special counsel Robert Mueller's serious charges on Manafort, who along with Gates surrendered to the FBI on Monday morning. "My father has spoken out time and time again against those who have tried to bring this country down, and will always do so to protect hardworking Americans whose values have been forgotten by Washington," Eric Trump's email states.
Then he gets to the point: "To stand with us, please consider making a crucial end-of-month contribution before the deadline tomorrow," and has two red boxes which email recipients can click on to "Contribute $1."
Clicking the boxes links to a campaign webpage that doesn't have a $1 option, but rather $35, $50, $100, $250, $500, $1,000, $2,700 and $5, in that order. Selecting $5 changes the option to "other," which then allows $1, but no amount less than that. There's also a box to check to make it a recurring monthly donation.
The website states that despite "liberal obstructionists" in the Senate, the Trump administration "has accomplished more in just NINE months than most presidents do in four years"—a statement far from the truth.
"Thanks to your constant support, we have the momentum to combat their vicious attacks, and we're working day and night to deliver on each and every promise made last November," the site also states.
Eric Trump's email was paid for by the Trump Make America Great Again Committee, a joint fundraising entity based out of Beverly, Massachusetts, made up of Donald J. Trump for President, Inc., and the Republican National Committee.
Manafort is the first indictment in the investigation by Mueller, who is examining whether Trump's campaign and its associates worked with Russia to interfere in the 2016 election.