Eric Trump, Donald Trump's Son, Was Sent Suspicious White Powder: Reports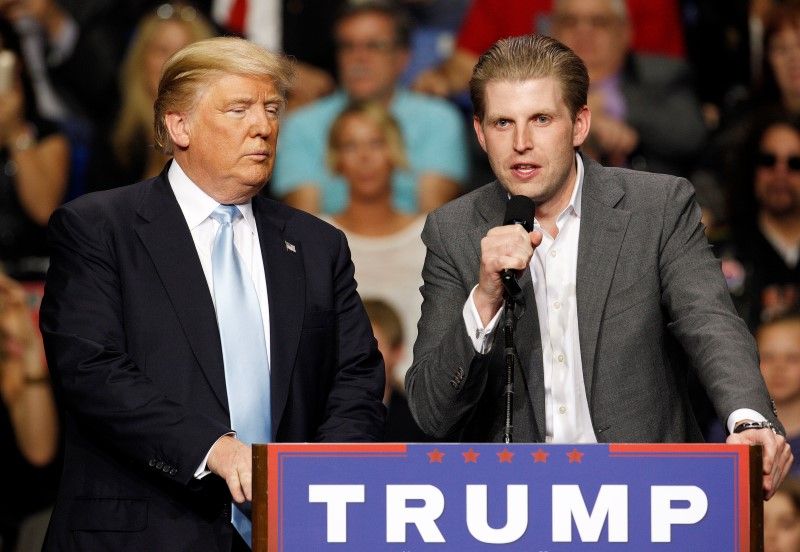 Eric Trump, the son of Republican presidential front-runner Donald Trump, was sent an envelope containing suspicious white powder, authorities said on Friday.
Speaking to the Associated Press under conditions of anonymity, a law enforcement official said New York City police are investigating the letter, which was sent to Eric Trump's Manhattan home on Thursday. A letter accompanying the powder said Donald Trump should end his political campaign or harm would come to his children, CBS News reports.
A law enforcement official who spoke with CBS News said the letter had a Massachusetts postmark. Eric Trump, 32, is the youngest child of Donald Trump and Ivanka Trump.
The substance, which was sent to the Central Park South apartment of Eric Trump, also known as Trump Parc East, is being tested, but is not believed to be lethal. No injuries have been reported.
Earlier this week, Donald Trump claimed there would be "riots" if he is not chosen as the GOP's presidential candidate at the Republican convention in July.
"I don't think you can say that we don't get it automatically," Trump said. "I think you'd have riots. I think you'd have riots. I'm representing many, many millions of people."