Eric Trump Says His Pregnant Wife Lara Gets 'Ghastly' Attacks Online: 'Politics is Tough'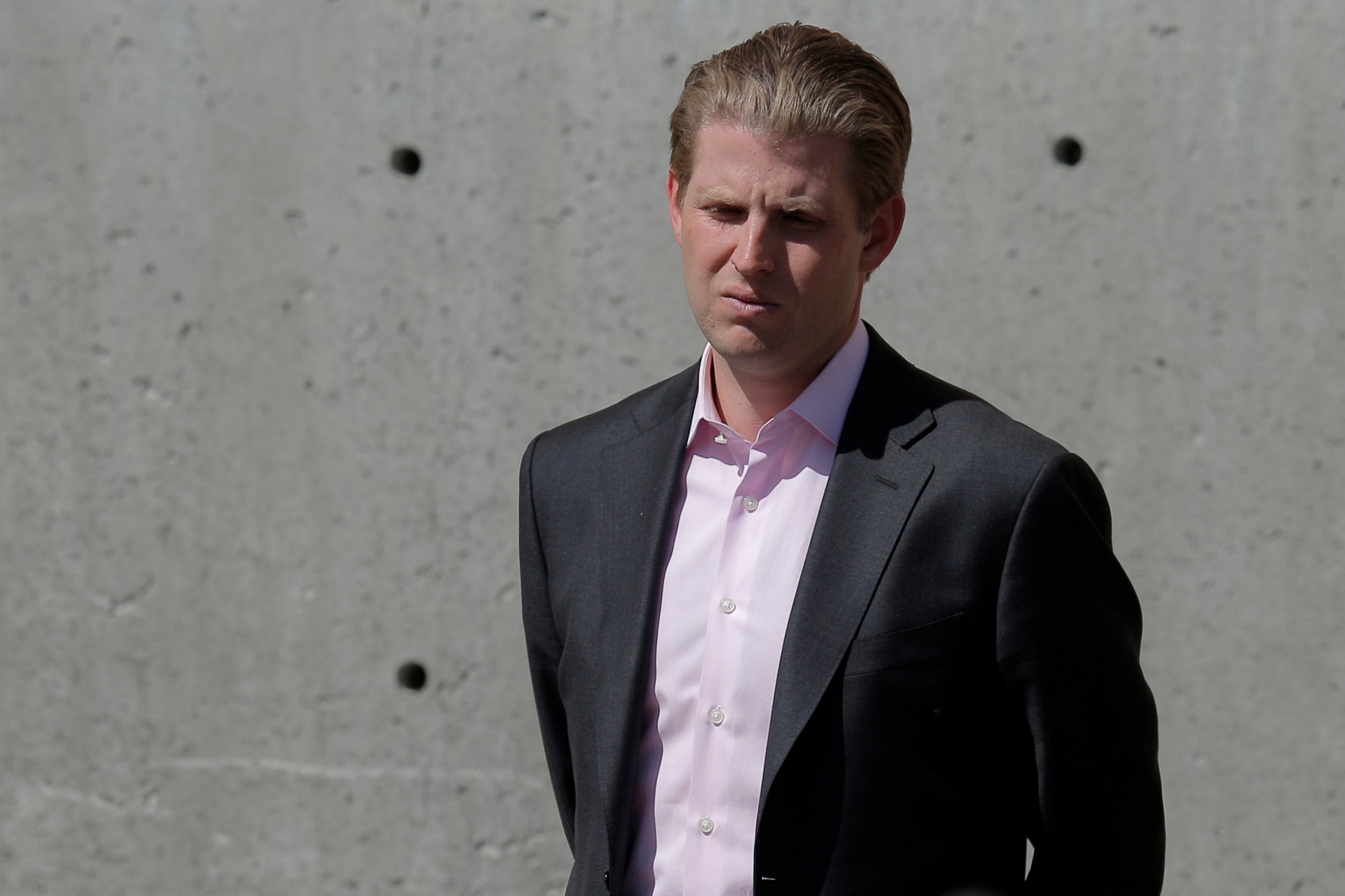 A man dressed as King Robert the Bruce opened the Trump Organization's revamped Turnberry golf course in Scotland with a broadsword Wednesday.
In the hotel bar afterward, President Donald Trump's son Eric Trump—who stood by during the ceremony—spoke about more recent forms of combat.
Trump spoke about the "ghastly" abuse that his pregnant wife, 33-year-old Lara Trump, receives on Twitter.
"We take a lot of super unfair shots, but I'm a big boy," Trump said according to The Times of London. "Where it bothers me is when Lara takes the hit. There are crazies, sick human beings out there, who will go after a pregnant lady, who will go after Barron, my 11-year-old brother. They will go after my younger sister, Tiffany, a 22-year-old girl at law school, someone trying to find her way.
"Politics is tough," Trump added.
Lara Trump has about 280,000 followers on Twitter and posts there regularly.
Related: Eric Trump to Sean Hannity: Democrats 'are not even people'
It's not the first time Eric Trump has blasted his family's detractors. Earlier this month, during his own appearance on Hannity, he said Democrats who criticize his father "are not even people" and he has never seen attacks like those leveled against his family. His appearance came on the heels of a story in Forbes accusing him and his father of using a children's cancer charity to shift money into their own pockets.
Back in Scotland, Eric Trump took aim at actor Johnny Depp who had joked about assassinating Trump during the Glastonbury music festival in England last Friday.
"Johnny Depp, I think, has his own problems," Trump said, though he did not elaborate. "Maybe he should just concentrate on getting Johnny Depp right," he said.