Eric Trump's Brother-In-Law Named Chief Of Staff Of An Energy Department Office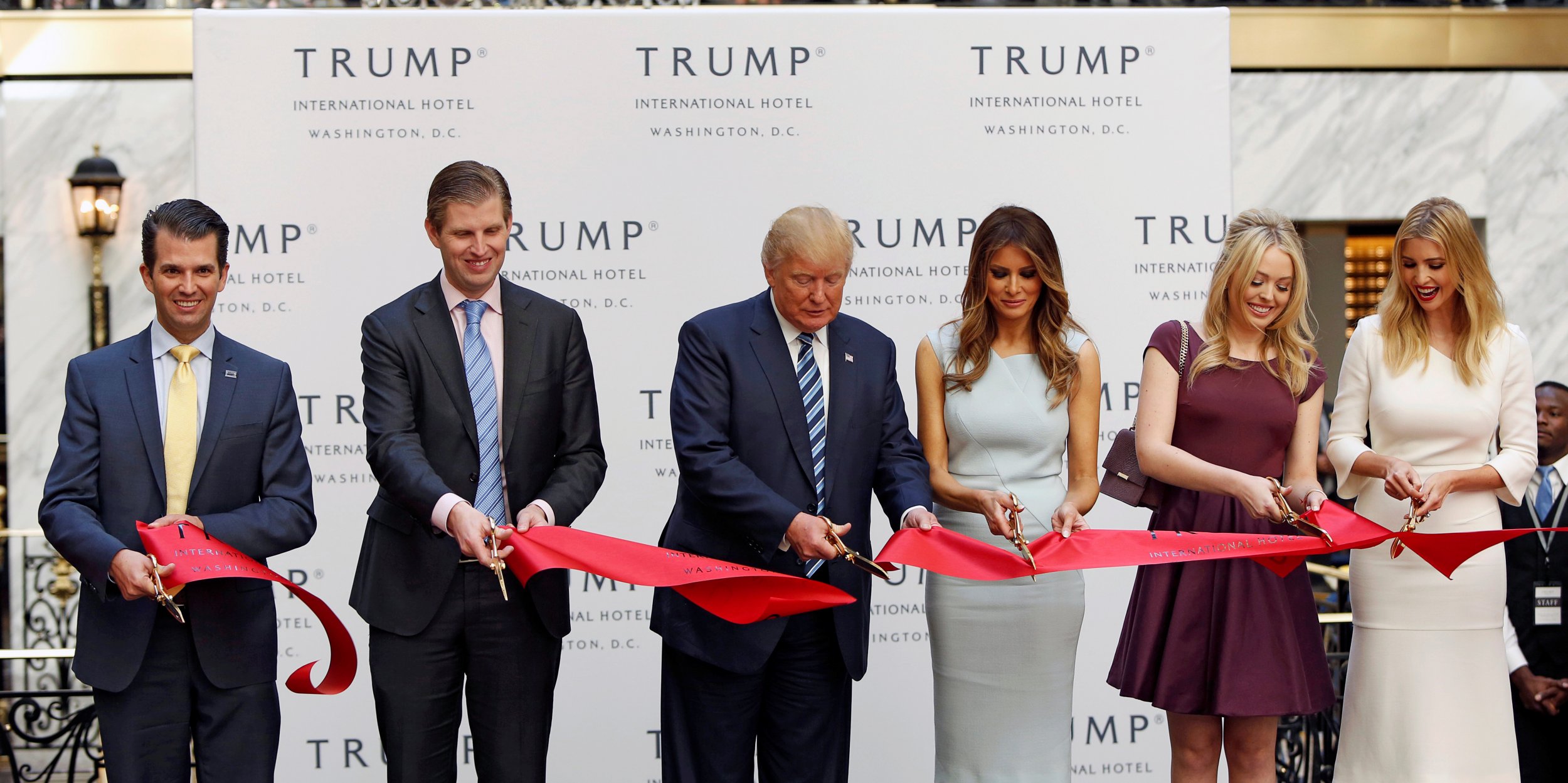 President Donald Trump has hired his son's brother-in-law to oversee an Energy Department office that apparently is dismantling some of former President Barack Obama's climate change initiatives.
Lara Trump's brother, Kyle Yunaska, has been named chief of staff of the Office of Energy Policy and Systems Analysis, E&E News reported on Wednesday. Lara Trump is married to Eric Trump, the president's third child.
As chief of staff, Yunaska will advise Executive Director Sean Cunningham and his deputy Carol Battershell, according to the Energy Department website. But here's where it gets interesting: Under Obama, the Energy Policy and Systems Analysis office oversaw initiatives to fight climate change, but it's unclear if that approach will continue. In his prior job as a lobbyist, Cunningham reportedly helped develop a directive to subsidize coal and nuclear power.
Yunaska was promoted into his new role from his original post as assistant to the secretary on the "beachhead" team of temporary political appointees in the Energy Department, which he joined in February.
On a personal level, Yunaska graduated from East Carolina University in 2007 with a bachelor's degree in management and physics. He later got a master's in finance from the same school in 2009. After graduation, he worked for Vail Resorts from 2010 to 2011, worked as an accounting manager for the Association of Schools and Programs of Public Health from 2012 to 2014, and was a tax analyst for Georgetown University in 2014.
In a side note, the hunky Yunaska was named one of Washington D.C.'s "hottest bachelors" by the syndicated news magazine "Inside Edition" in 2013.
His alumni page from college doesn't mention anything about energy or energy policy. Instead, it lists: "Team Building, Strategy, Management, Entrepreneurship, Project Planning, Microsoft Excel, Microsoft Office, PowerPoint, Budgets, Public Speaking, Strategic Planning, Business Strategy, Microsoft Word, Customer Service, Event Planning, Data Analysis, Social Media, Community Outreach, Research, Analysis, Customer Satisfaction, Account Management."
His LinkedIn page also made no mention of experience in the energy industry.
"Kyle has had a dynamic professional background which includes general management, market research, freelance writing, construction, sales, and successful entrepreneurial ventures," it reads.
Yunaska's sister married Eric Trump in 2014 at Donald Trump's Mar-a-Lago private club in Palm Beach, Florida.
It's not surprising that a member of the extended Trump family has gotten a job with the administration. After all, the president has salted the government and his campaign with relatives.
Donald Trump's daughter Ivanka Trump serves as adviser to the president. Her husband Jared Kushner is assistant to the president and senior adviser. Lara Trump works on President Trump's re-election campaign. The president's oldest son, Donald Trump Jr., has also been involved in politics. He was at the Trump Tower meeting in 2016 when he and other campaign officials met with a Russian lawyer who promised damaging information on Hillary Clinton.