Who Is Erica Garner? Eric's Daughter Is Brain-Dead with No Chance of Recovery: Reports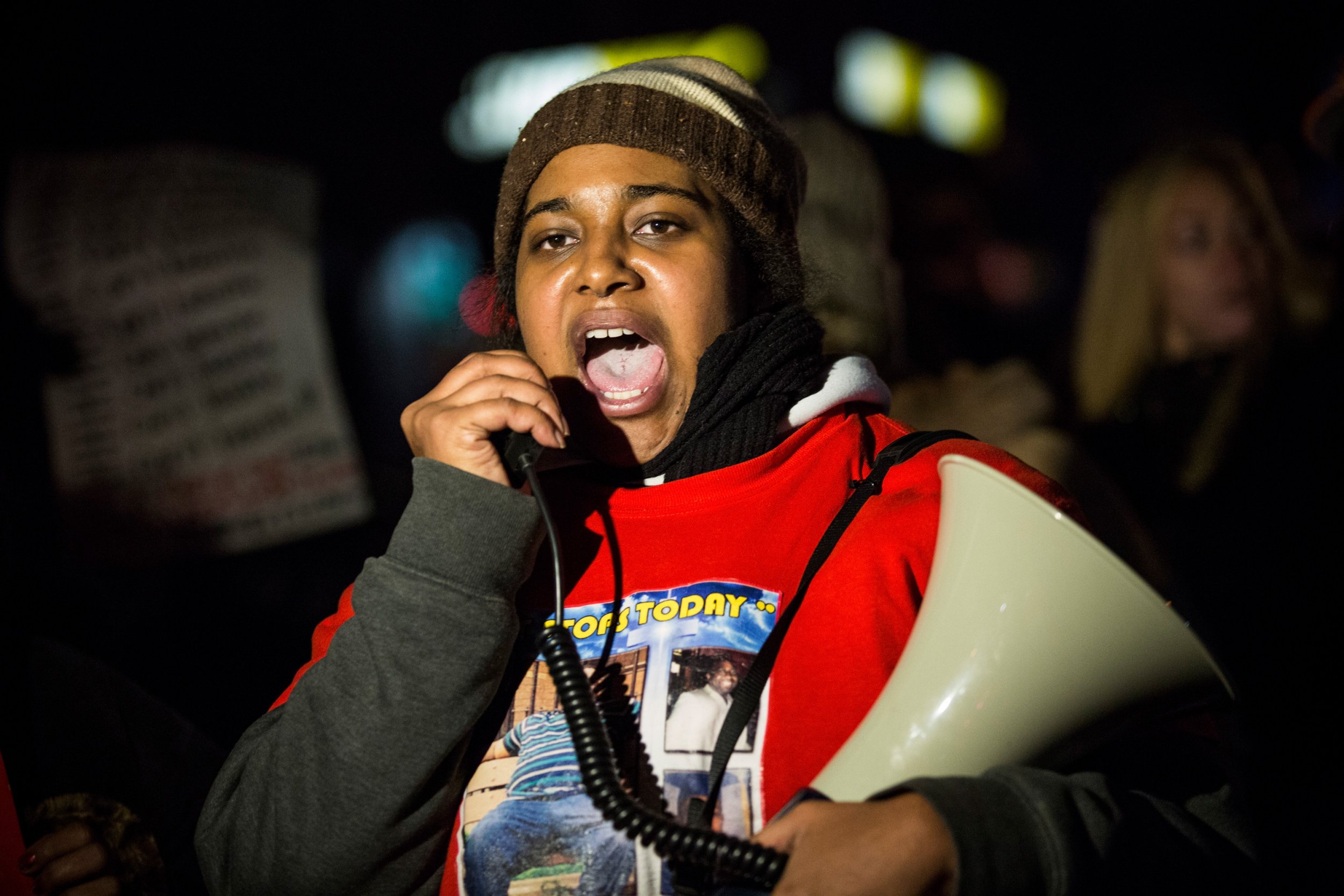 The daughter of Eric Garner, whose death helped spark the Black Lives Matter movement after an NYPD officer choked him to death, is brain-dead with no chance of recovery, according to reports.
Related: Myocardial infarction: Why Eric Garner's activist daughter Erica is in a coma after heart attack
Erica Garner, 27, slipped into a coma after her brain was starved of oxygen following a heart attack on Saturday, just days before Christmas, the New York Daily News reported.
Garner's mother revealed the extent of her condition Thursday.
"She's not gone; she's brain-dead," Esaw Snipes said. "Physically she is still with us."
News of her condition carried the tragic connection of her father's death. Garner emerged as a fiery critic of the NYPD and police brutality after police officer Daniel Pantaleo killed her father in July 2014 using a chokehold—a technique the department had banned.
A person identified as a co-worker took over her Twitter account to keep the young activist's 35,000 followers updated with developments. On Wednesday, the co-worker announced Garner suffered severe brain damage.
"Cat scan shows Erica suffered major brain damage from a lack of oxygen while in cardiac arrest," the tweet read.
It was a haunting reminder of her father's last words. Eric Garner, 43, repeated the phrase "I can't breathe" 11 times as Pantaleo tried to take him into custody for selling loose cigarettes. A camera recorded the officer wrapping his arm around the father of four's throat until Garner's body went limp.
Public reaction to Garner's death contributed to the mounting national outrage of police brutality and helped foment the Black Lives Matter movement. It also spurred Erica Garner into activism. She became a prominent civil rights leader, met President Barack Obama in 2016 and appeared in an ad endorsing Senator Bernie Sanders for president.
The younger Garner—who, like her father had asthma—only recently learned she had another medical condition. Doctors told her she had an enlarged heart when she suffered a heart attack four months ago after giving birth to her son, whom she named after her father, the Daily News reported. The pregnancy is said to have put too much stress on her heart.
The most recent heart attack was triggered by an asthma attack, relatives told the newspaper.
Garner's Twitter account has become a place for people across the country to share their prayers for and memories of her over the past several days.