Erie High School Under Lockdown After Person Shot as Classes Underway
Police confirmed one person was shot at Pennsylvania's Erie High School Tuesday, prompting the school to go into lockdown.
In a Twitter post, Pennsylvania State Troopers Cindy Schick, Michelle McGee and Andrew Hacke said the shooter at Erie High School has fled the scene. The search for the shooter is ongoing.
The city of Erie had earlier announced that the individual who was shot is in "good condition and has been transported to the hospital."
Additionally, the city said via Facebook that all the students at Erie High School are safe. In a statement, Erie's Public Schools Superintendent Brian Polito confirmed the person shot was a student at the school.
"We are devastated and angered by this senseless tragedy, and we are all hoping for the full and speedy recovery of the student involved," Polito said. "I want to thank district and city police for their very prompt and thorough response."
Erie's Public Schools earlier stated on Facebook that the building was "on hard lockdown with a police presence on campus," warning people to stay away from the school until further notice.
Since then, the students have been sent home. According to the Erie Times-News, parents began arriving to pick up their children, with about 150 parents and students outside the school's entrance just after 10 a.m. The report said the situation "appeared calm."
In a statement posted on Facebook, Erie Mayor Joe Schember called the Erie High School shooting "saddening."
"My thoughts and prayers are with the students, teachers, administrators, and all the Police Officers who have secured the building," he wrote. "What they all need right now is our love and support."
Polito said Erie High School will be closed for the rest of the week and that counselors will be available to "help meet the emotional needs" of students, parents and school staff.
"Incidents like these are a reflection of a troubling rise in youth violence in Erie," Polito said. "As we ask the entire community to come together to address this challenge, we are working on a comprehensive plan for students and staff to safely return to school. The wellbeing of our students and staff is and always will be our priority, and we will take every measure possible to ensure their safety and security."
The Erie Police Department did not immediately respond to Newsweek's request for comment.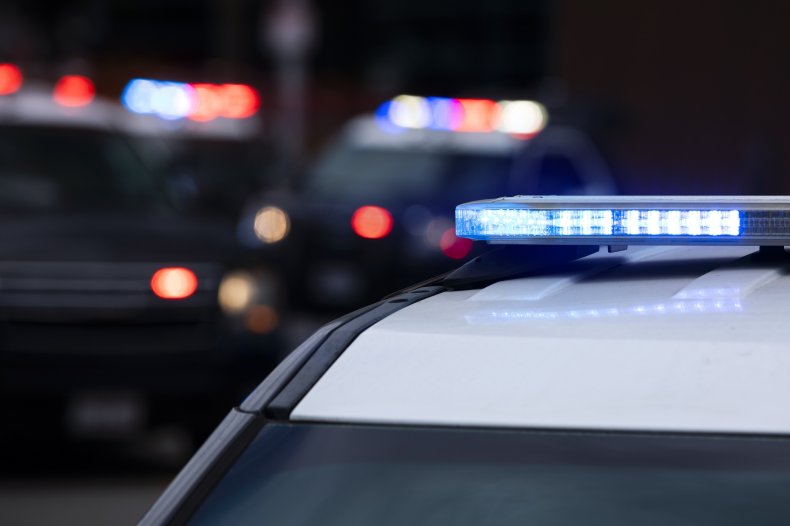 The news of this latest shooting comes during a school year with especially high rates of violence in the United States. Newsweek previously reported that an analysis from Everytown for Gun Safety found 136 instances of gun violence on school grounds just in the first half of the 2021-2022 school year, nearly four times higher than the previous average. Meanwhile, data from Education Week showed there have been 21 school shootings since the beginning of this year.
Four years after the Marjory Stoneman Douglas High School tragedy in Parkland, Florida, which was one of the deadliest school shootings in history, some measures have been taken in schools to prevent gun violence. They include hiring more mental health professionals, implementing technology like metal detectors, and requiring clear backpacks so students cannot hide weapons in them.
However, gun control groups like March for Our Lives say the continued high rates of violence show these measures are not enough, urging President Joe Biden to implement more change.
"Under this president, who committed to ending gun violence in his campaign, gun violence remains sky-high," March for Our Lives said in a statement. "We are compelled to speak out and demand that the president keep his promises to fight the gun violence epidemic."
Update 04/05/22, 3:42 p.m. ET: This story has been updated with additional information and background.