Erik Spoelstra: Luke Walton is 'Perfect Guy' to Coach LeBron James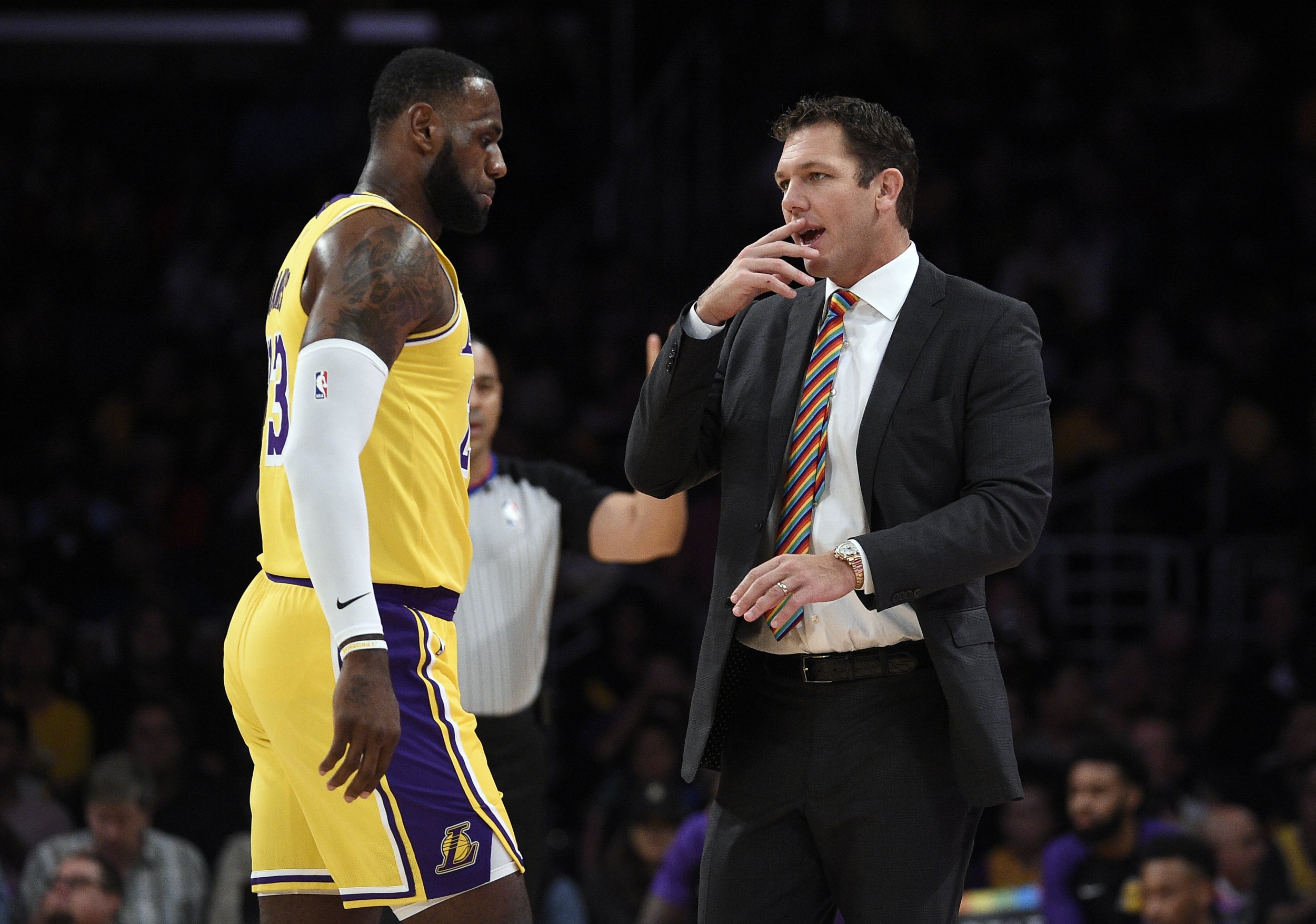 Miami Head head coach Erik Spoelstra has advice for how to work with LeBron James -- try not to get in the way.
Spoelstra, who coached James during his four seasons with the Heat, told ESPN that he was nervous heading into his first year with the former NBA MVP when he joined Chris Bosh to team up with Dwayne Wade in South Beach.
"I was just trying to not screw it up," Spoelstra said of the 2010-11 season, his third season as head coach. "And I was in survival mode. I didn't want to get in the way and I found a way to get in the way. And we lost [to the Dallas Mavericks, 4-2, in the NBA Finals] our first year."
Los Angeles Lakers coach Luke Walton currently finds himself in a similar scenario: coaching James in his first season with a new team while trying to get settled in to his third season as a head coach. However, Spoelstra believes that Walton is "the perfect guy to coach" the two-time NBA champion and the current Lakers team.
Get your unlimited Newsweek trial >
"I told [Walton] the same thing I'll tell everybody else," Spoelstra said before James returned to Miami for the first time as a member of the Lakers on Sunday. "He's the perfect guy to coach that team. He has purple and gold bleeding from him. He is a Laker. He did a tremendous job with Golden State when he had to take over for Steve [Kerr].
"And if you look at his whole professional career, all of [it] he has been involved with are teams like this with great expectations, with a lot of pressure and a lot of noise," Spoelstra continued. "He doesn't know any different. I don't think you can find a better fit to coach that team."
According to ESPN, Walton reached out to some of James' former coaches, including Spoelstra and former Cleveland Cavaliers coach Tyron Lue, after James signed with Los Angeles this past Summer.
"We had a really good talk," Walton said of Spoelstra. "We talked for a couple hours. And he was great."
Get your unlimited Newsweek trial >
Like Spoelstra, Walton is off to a bumpy start to his first season with James. The Lakers are currently 8-7 through their first 15 games, while the Heat began the 2010-11 season with a 9-8 record before winning 12 consecutive games and an eventual Eastern Conference championship.
Additionally, Walton's reported meeting with Magic Johnson, the Lakers' president of basketball operations, following a 2-5 start can be compared to the famous incident in which James bumped into Spoelstra during a timeout during the Heat's early struggles, with both getting plenty of media coverage.
However, Spoelstra has faith that the former NBA veteran can turn things around given his championship experience playing under Phil Jackson and working as an assistant under Kerr, as well as James' greatness.
"He's timeless," Spoelstra said of James, who entered Sunday averaging 27.3 points, 7.7 rebounds and 7.2 assists. "... I just think you can book it every year -- 27, 8 and 7. Doesn't matter what uniform, doesn't matter what year, doesn't matter how old. Consistency is as much of a talent as any physical or mental talent, and he's five-star in all of those."
Erik Spoelstra: Luke Walton is 'Perfect Guy' to Coach LeBron James | Sports