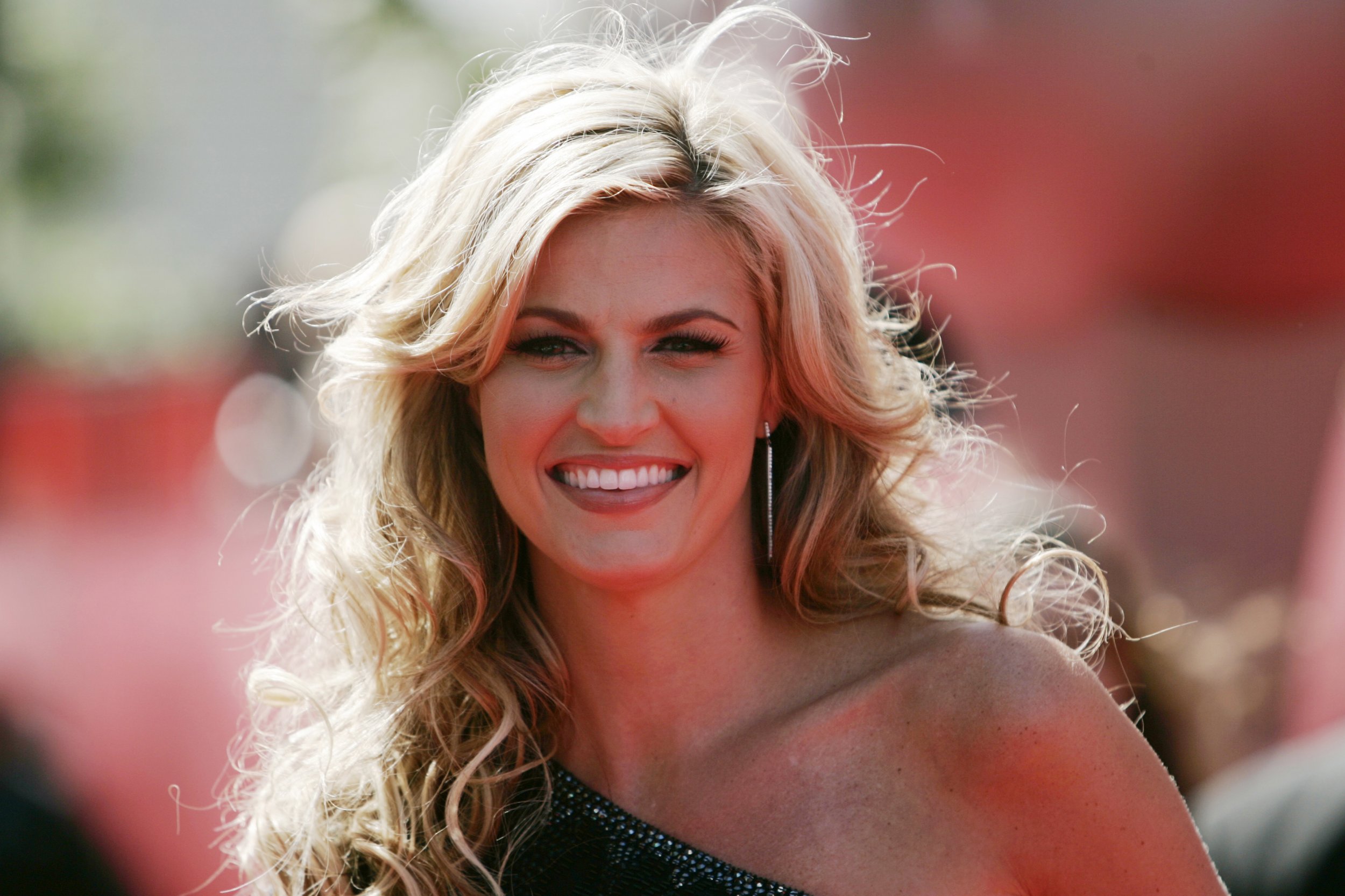 A jury on Monday found a Nashville hotel liable for a nude video of sportscaster Erin Andrews that went viral and awarded her $55 million in damages to be paid by the hotel and the man who shot the video.
Andrews sued the Nashville Marriott at Vanderbilt University over a 2008 video of her that was taken by a stalker in an adjoining room and posted on the Internet in 2009. Andrews, a Fox sportscaster who used to work for ESPN, had sought $75 million in damages.
"We're disappointed with the outcome," defense attorney Marc Dedman told reporters. He said he would consult with his clients - the hotel owners and its former operators - on whether they would appeal.
Jurors began deliberating on Monday morning after the two-week trial concluded on Friday.
"I've been honored by all the support from victims around the world. Their outreach has helped me be able to stand up and hold accountable those whose job it is to protect everyone's safety, security and privacy," Andrews said in a brief statement on her Twitter feed.
Andrews testified for two days during the trial, saying that since the video was seen by millions of people, she experienced serious mental injury, including depression, crying spells and sleeplessness.
Her lawyers argued that the hotel was negligent and could have prevented the incident.
The video was taken by Michael David Barrett, who pleaded guilty in 2009 to stalking Andrews and making the video. He was sentenced to 30 months in prison.
Barrett asked the hotel to put him in a room next to Andrews' after an employee confirmed to him that she was staying there on a certain date. He rigged a peep hole to shoot the video of Andrews while she was changing.
Lawyers for the hotel argued that the responsibility was solely Barrett's and there was no way the hotel could have foreseen what he did.
The parties who were found liable were West End Hotel Partners, the investment group that owned the Nashville Marriott, and the operating company of the hotel at the time, Windsor Capital Group. Marriott International was originally named in Andrews' lawsuit, but the judge removed it.
The jury found that the hotel is liable for 49 percent of the $55 million in damages, or $26.95 million, while Barrett is liable for 51 percent of the damages, equivalent to $28.05 million.