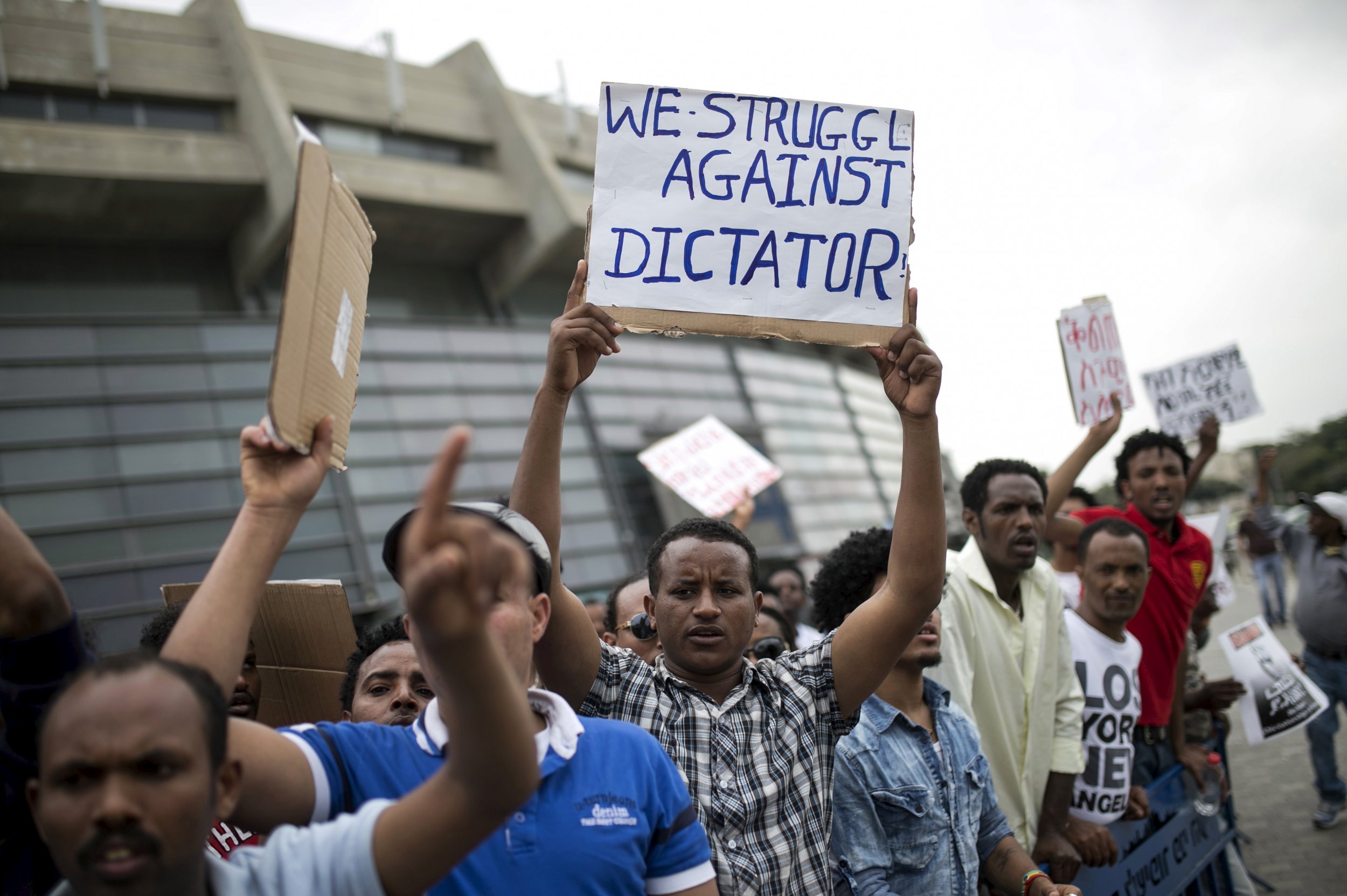 GENEVA (Reuters) - Eritrea may have committed crimes against humanity, a year-long U.N. human rights inquiry said in a report published on Monday describing extrajudicial killings, widespread torture, sexual slavery and enforced labor.
"The commission finds that systematic, widespread and gross human rights violations have been and are being committed in Eritrea under the authority of the Government," the 484-page report of the U.N. commission of inquiry said.
Slavery-like practices are routine and torture is so widespread that the commission said it could only conclude that the government's policy was to encourage its use.
"The commission concludes that the government is accountable for the widespread torture inflicted on Eritreans throughout the country," it said.
The commission had asked Eritrea for access and information during its inquiry but "it received no response", it added.
Eritrea effectively enslaves people by a system known as "national service", but which really involves "arbitrary detention, torture, sexual torture, forced labor, absence of leave", the report said.
National service is supposed to last 18 months, but the commission spoke to one witness who had fled after 17 years. Witnesses reported people being executed for trying to avoid being drafted into service as recently as 2013, it said.
Eritrea maintains a vast detention network and regards anyone who tries to leave the country as a traitor, but a large portion of the population has already fled. About 6 to 10 percent of Eritreans are now registered as refugees by the U.N, depending on estimates of the population.
Eritrea has operated a shoot-to-kill policy on its borders to stop people fleeing. The commission said people were still being shot in 2014, although the government says it has ended the policy.
The government operates a "pervasive" surveillance network to monitor its own citizens, while judges - often conscripts earning less than $2 per day - are not competent to ensure fundamental rights are upheld, the report said.
Mass killings had also been perpetrated against certain ethnic groups, it added.
There was no immediate response from the government to the report.