Eritrean Bystander Killed After Palestinian Gunman Shoots Israeli Soldier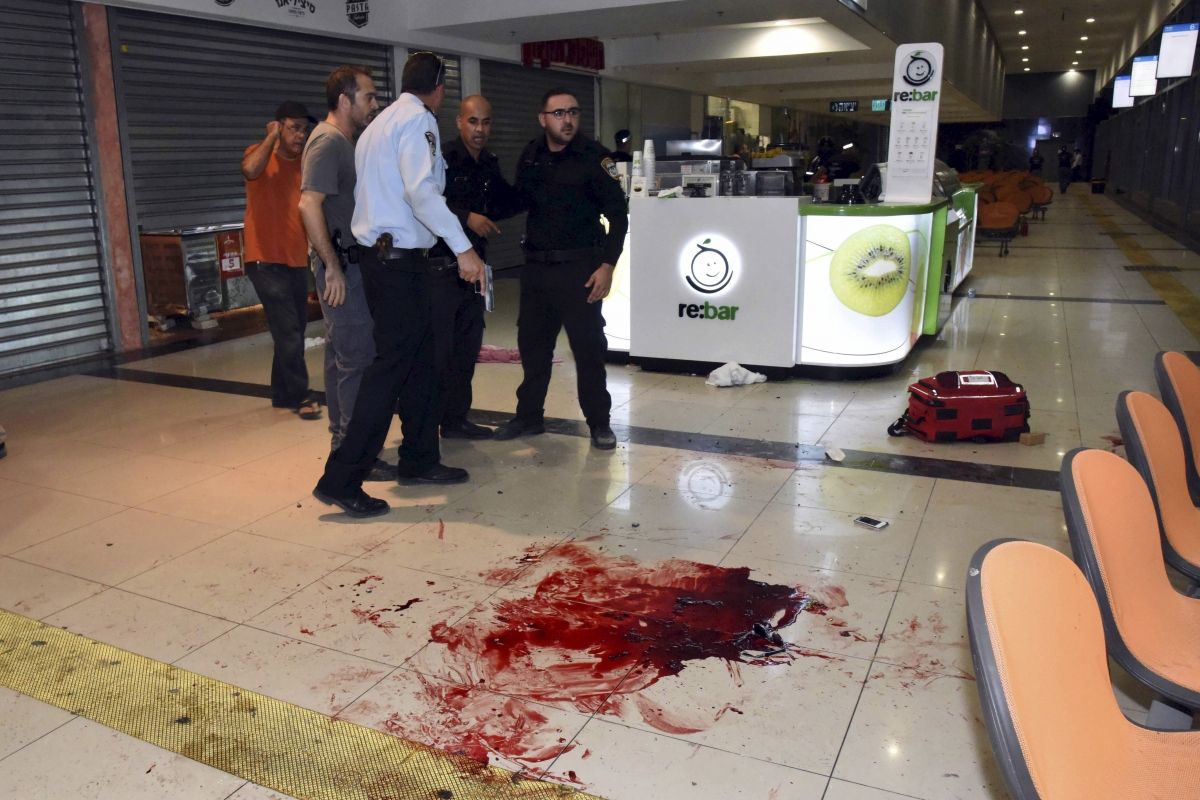 Israeli security forces shot an Eritrean refugee, prompting a mob to set upon him, after he was mistaken for a gunman following a shooting attack that killed one Israeli and wounded 11 at a bus terminal in a southern Israeli city late Sunday. The refugee, an innocent bystander to the attack, later died of his injuries.
Security forces at the central bus station in the city of Beersheba mistook the man for a second gunman. He was later identified by Israeli daily newspaper Haaretz as 29-year-old Eritrean Haftom Zarhum.
A security guard shot Zarhum in the lower body, leaving him bloodied on the floor where a mob set upon him, beating him, throwing a bench at him and spitting on him, according to Haaretz. A number of bystanders attempted to stop people attacking Zarhum but the incident left him in a serious condition and he later succumbed to his wounds.
The Eritrean refugee had reportedly travelled to Beersheba on his own to obtain a visa and was at the bus station to travel home when he was caught up in the incident and shot.
Eritreans, as well as many other North African migrants, travel to Israel, usually via the border with Egypt, for a variety of reasons: for a better livelihood, blocked travel routes to Europe and poor treatment in their home countries. Approximately 42,000 Eritreans and Sudanese nationals live in Israel.
Israel's most popular newspaper Yediot Ahronot ran the headline "Just because of his skin colour" with a photo of the bloodied Zarhum on the floor of the bus station.
Initial media reports indicated there were two gunman involved in the attack but Israeli media later reported that it was a sole attacker. The gunman was identified as Muhand Alukabi, a 21-year-old Palestinian Bedouin from the nearby Bedouin village of Hura. The Israeli soldier killed in the attack was identified as Sergeant Omri Levy.
The chief of police for Israel's southern district, Deputy Commissioner Yoram Levi, told Haaretz: "One armed terrorist entered the central bus station and shot at a soldier and killed him. He continued his shooting spree, took the soldier's gun and continued shooting in the central bus station."