Eritrean Footballers Seek Asylum in Botswana After World Cup Qualifier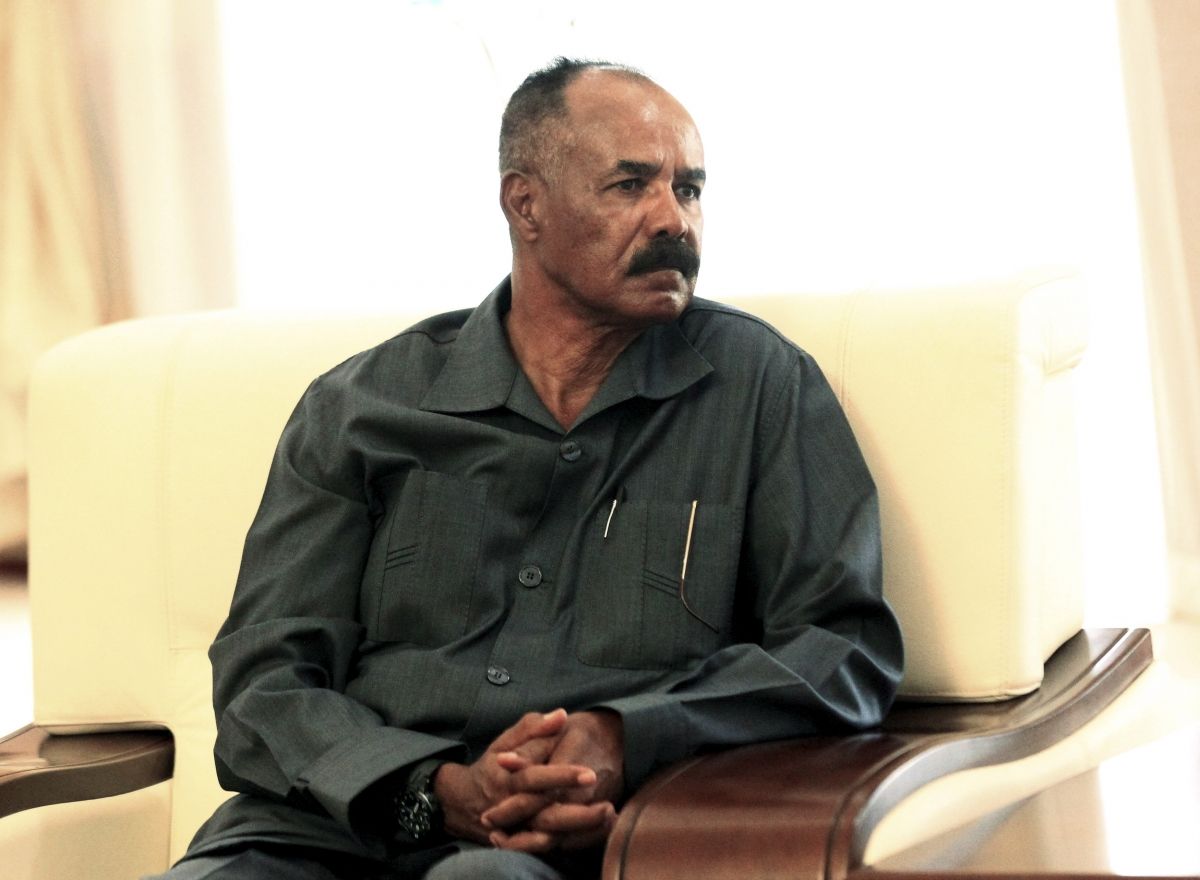 As their country faces a United Nations human rights investigation, 10 players from the Eritrean national football team are seeking asylum in Botswana after traveling to the country to play a qualifying match for the 2018 World Cup, Reuters reported.
Botswana defeated Eritrea 3-1 on Tuesday in a game played in Francistown, the second-largest city in the southern African country. The players reportedly refused to board their plane home on Wednesday and were detained by police, said the players' representative, Dick Bayford.
Botswana newspaper The Voice reported that the vice president of Botswana's Football Association, Basadi Akoonyatse, said the Eritrean players were found wandering around Francistown on Wednesday morning, looking for a Red Cross center in which they could apply for asylum.
Bayford told Reuters that the players, who are thought to be part of the Eritrean army, could be charged with desertion if they are sent back to their home country—a crime punishable by death.
In June, a yearlong U.N. inquiry found that the Eritrean government was responsible for "systematic, widespread and gross human rights violations that have created a climate of fear." Hundreds of thousands of refugees have fled the state.
The inquiry also found that the Eritrean army was one of the worst perpetrators of human rights violations, forcing much of the population into indefinite periods of national service and forced labor. The Eritrean Foreign Ministry rejected the report as "totally unfounded and devoid of all merit."
Eritrea is located in the Horn of Africa and borders the Red Sea, as well as Sudan, Ethiopia and Djibouti. It is a one-party state with no independent media, the BBC reported. The country has a population of more than 6 million and a gross domestic product per capita of $1,200, making it one of the 10 poorest countries in the world.
The footballers are not the first athletes to attempt to defect from the country. In February 2013, Uganda granted asylum to 15 Eritrean national footballers and the team doctor, who had absconded after a match in Uganda in December 2012. Twelve members of the national football team also disappeared after a match in Kenya in 2009, presumably to seek asylum in the East African country.