Eritrean Hopes of Asylum in Israel Boosted by New Ruling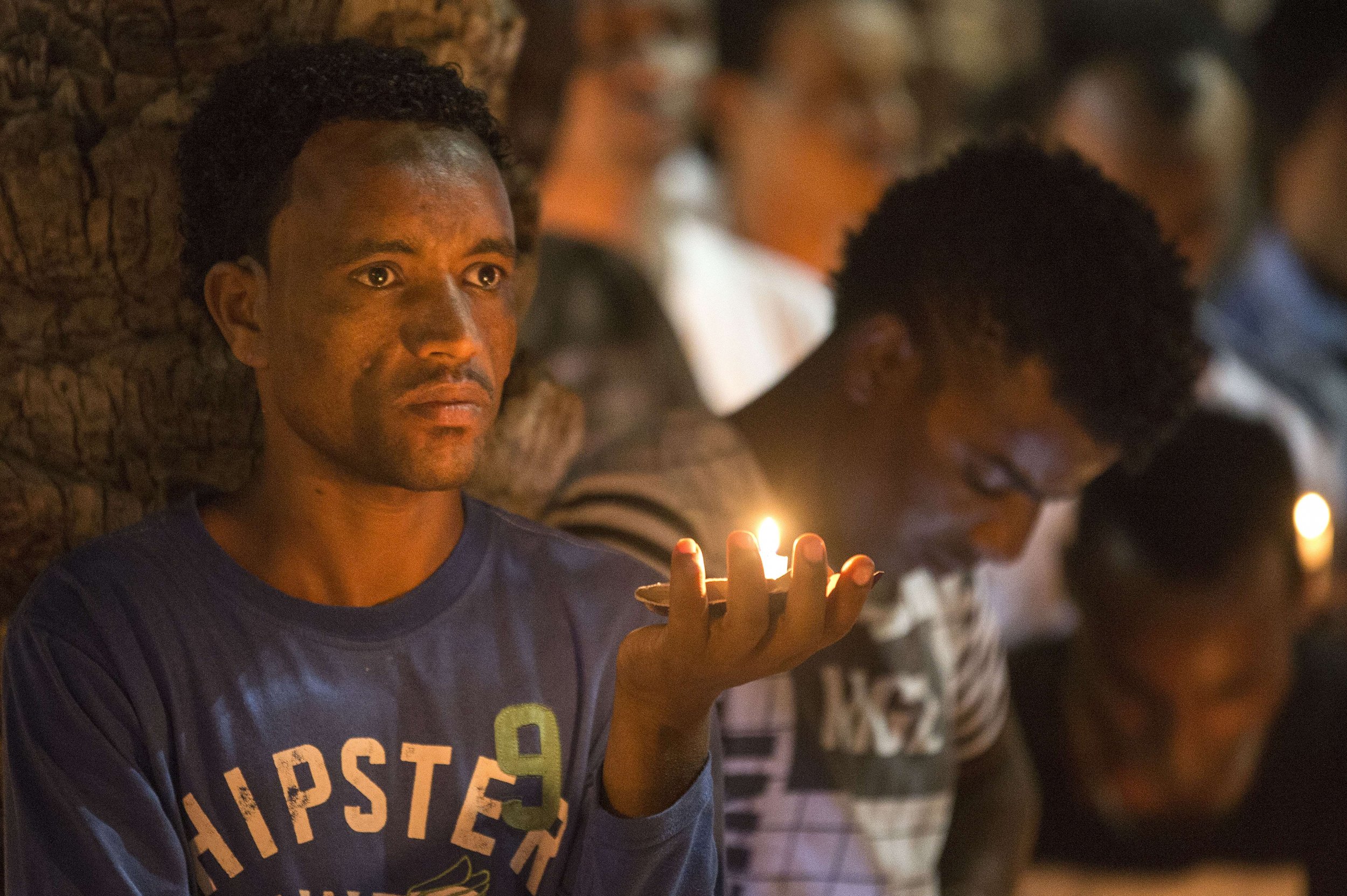 Eritreans stranded without approved asylum in Israel have been handed a lifeline after a special appeals court for refugee issues ruled on Sunday that the Israeli state must re-evaluate the refugee status of all Eritreans currently in Israel illegally.
The court overruled the Israeli Interior Ministry's legal interpretation that Eritreans who had deserted the Eritrean military in order to flee the country would not be entitled to refugee status. Tens of thousands of Eritreans in Israel who have had their asylum requests rejected could now effectively have their cases heard again after the ruling.
The Eritreans who are in the process of applying for Israeli asylum or planning to do so in the future cannot now be refused on the basis of their desertion from the military at home.
The Israeli state has rejected thousands of Eritrean asylum applications using this criteria, according to Israeli newspaper Haaretz. It views that fleeing the military does not fall under the definition of persecution and therefore it is not obliged to offer them asylum.
Israel is a signatory to the Refugee Convention, under which people who cannot re-enter their country of origin for fear of persecution must be given refugee status. The court's judge, Elad Azar, said that Israel could handle the number of Eritrean refugees seeking asylum and should not reject the entire group simply because it is sizeable.
"Even in the completely theoretical case in which it was found that refugee status had to be granted to all those asylum seekers, I believe this isn't a quantity Israel is incapable of digesting or that would lead to unreasonable results, given that in any case, all of them are expected to remain in Israel for a long time even if their applications are rejected," Azar said.
The government is still able to appeal the ruling by the court and, even if it fails to overturn the verdict, it can turn down Eritrean asylum requests on other grounds. One such concern would be that accepting thousands of Eritreans into Israeli society would damage the country's Jewish nature, The Jerusalem Post reported.
Thousands of Eritreans seek asylum in Israel or enter the country illegally via the land border with Egypt in the hope of a better life and to escape poor treatment in their home country, according to human rights groups.
Eritreans who have traveled to Israel have complained that serving in the country's military means they must participate in oppressive acts. They are also subjected to acts of torture and human rights violations themselves, the Tel Aviv-based Hotline for Refugees and Migrants said.
Eritreans are not the only minority group in Israel currently seeking greater rights in Israel. Ethiopians have expressed their anger at comments made by the country's police chief last week, in which he suggested that Ethiopians were more responsible for crime than Jews and it was "natural" for police officers to suspect them of criminal behavior.
"We're sick of the state's demand that we continue to honor a contract according to which we are citizens with obligations but not rights," Ethiopian reservists in the Israeli military wrote to the chief of staff, Gadi Eisenkot, The Times of Israel reported.
"We will be expressing our discomfort through organized actions of civil disobedience, the first of which will be our refusal to report for reserve duty," they wrote.