Photos: Israel's "Little Asmara"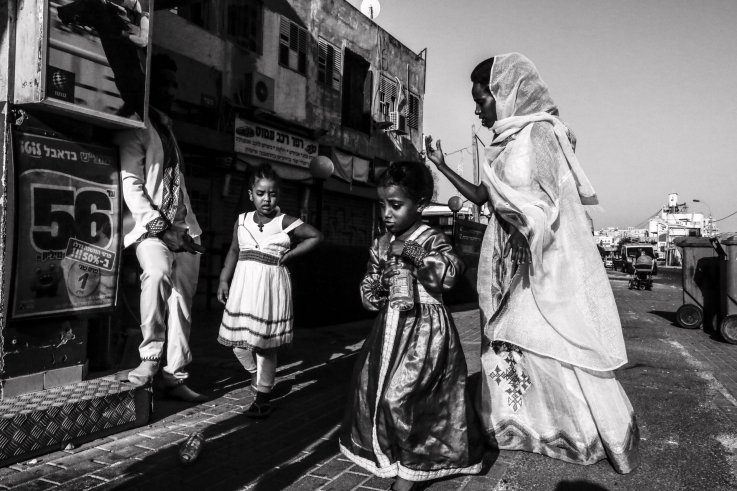 The atrocities of World War II gave way to hope for a new sanctuary for human rights and the foundation of Israel. The Jewish state became a safe haven for oppressed Jews around the world, becoming one of the first countries to sign the U.N. Refugee Convention. The nation's new leaders understood, perhaps more than anyone, what it was like to be unwelcome.
Related: What Europe Can Learn From Israel's Refugee Crisis
While Israel remains a haven for Jewish refugees, Israeli officials and the media routinely disparage non-Jewish African asylum seekers. In August, Israeli Interior Minister Silvan Shalom declared, "I will not relent until we reach a framework that will allow the removal of the infiltrators from Israel."
Today, Israel has nearly 65,000 Africans who, according to Israeli government figures, crossed into Israel illegally between 2006 and 2013. Approximately 45,000 remain. More than 33,000 of the asylum seekers in Israel are from Eritrea, while 8,500 are from Sudan—countries the UNHCR says are, respectively, the 10th and fourth largest sources of refugees in the world. Israel has granted refugee status to just four Eritrean refugees and not a single one from Sudan.
For the some 32,996 other Eritreans seeking asylum, they squeak out an existence with low paying jobs, trash collection and sleeping in designated holding centers in the desert. As a community, many pool together resources, medical aid and food to make it in their new adopted home. Others work tirelessly in hopes of one day moving to Europe, where family members, or the perception of opportunity, wait for them.