Former Associate Pastor Accuses Televangelist Ernest Angley of Imposing Forced Vasectomy, Lawsuit Says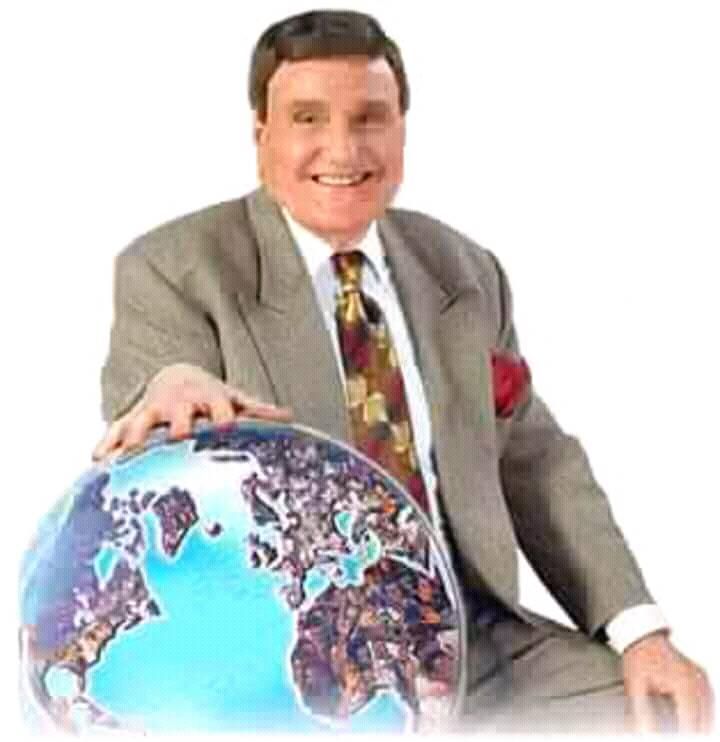 When Brock Miller turned 18, he left North Carolina and embarked on a kind of pilgrimage to Akron, Ohio, to seek out a job with television evangelist and self-proclaimed miracle worker Ernest Angley.
To land the associate pastor position, Miller claims, he had to prove he was worthy.
That meant allegedly undergoing a mandatory vasectomy "to ensure that he was never able to have children," before he tied the knot of marriage, a civil lawsuit filed last week in the Summit County Common Pleas Court and obtained by Newsweek says.
It also allegedly meant that Miller felt forced to show Angley his penis.
Angley, who is now 97, allegedly demanded that the teenager (who was only months into his employment but already saw Angley as a "father figure") pay visits to his domicile.
During at least one of these heart-to-hearts during the summer of 2004 that, Miller alleges, he was pressed to tell Angley intimate details about himself and his fiancée at the time.
"At some point during their conversation Angley told [Miller] that he could not offer advice unless he saw [his] penis," according to the lawsuit.
The incident was perplexing to Miller, now 32, who the document claims is a "heterosexual male." But while "terrified and uncomfortable" Miller "reluctantly agreed."
Angley wasn't only his boss but, for Miller, "a man of God and he trusted him at the time," the document says.
An episode involving masturbation was to remain between the two of them. Angley allegedly told his devout follower and employee "nobody needed to know about what happened because they would not understand," according to the document.
It also alleges that Angley allegedly told him to "make sure he did not ever tell anybody about it, because it was to stay between the two of them and God."
While the meetings ended, Angley allegedly kept asking Miller "personal questions about his sex life and body," the document states. That included an assortment of "graphic questioning" and masturbation-related questions like: "Do you like to masturbate?"; "How often do you masturbate?"; "Do you use your full hand or just two fingers when you masturbate?"
Other questions Angley allegedly asked, as detailed in the document, seem to probe into Miller's sexual proclivities, such as "How often are you having sex?"; "What's your favorite position?"; "Do you enjoy oral sex?"; "Do you go down on your wife?"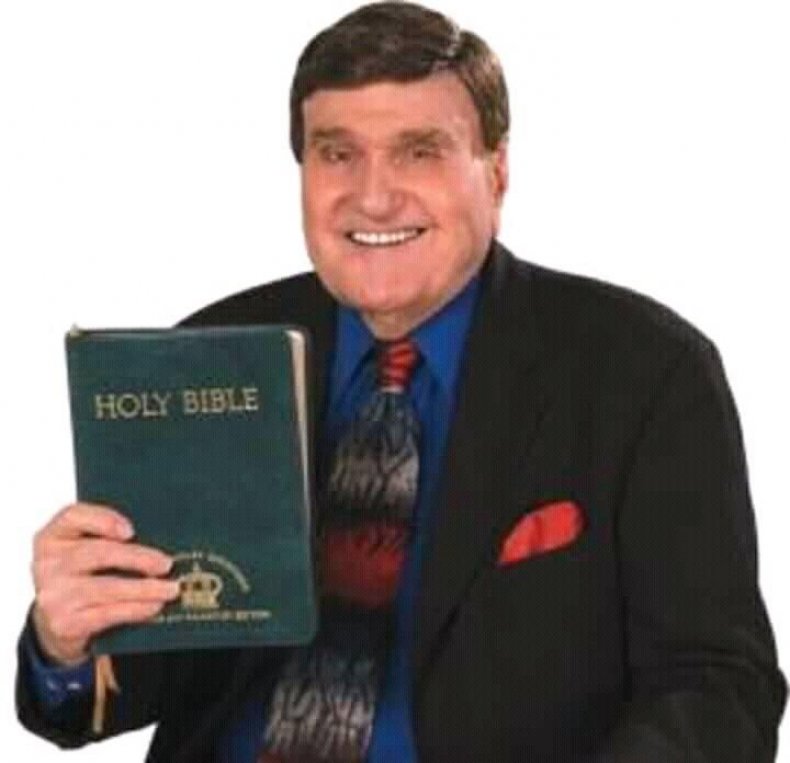 The lawsuit claims that Angley didn't just watch and talk but was sexually violated by Miller.
"[Miller] was also physically molested by Angley numerous times throughout his employment...dozens of times," the document claims.
Miller spoke in sordid detail about the experience with The Akron Beacon Journal earlier this year.
When ordered to get naked, Miller claimed the pastor told him, "What you need to do is to go ahead and get it hard and masturbate to make sure that you're ejaculating OK."
The pupil obliged and when he was done, Angley allegedly praised him, according to the report.
"You'll be just fine. There's nothing wrong with you," Angley allegedly told Miller.
Two years into his employment, Miller claims he was summoned to Angley's home for a "special anointing." The televangelist, the document suggests, had Miller "strip naked" and then "lie on a circular bed while Angley massaged him."
The associate pastor said he was "terrified" but again obeyed Angley and got undressed before Angley, then 85, started to massage him.
"I'm standing there naked in front of him and he says, 'You have a nice body,'" according to Miller.
"It was all just a horrible, horrible moment. I knew something wasn't right about it, but I just wanted to get this over so I could go on my way," Miller told the newspaper.
Newsweek's attempts to reach Angley or his attorney were unsuccessful. The only number listed on a contact for Angley's Grace Cathedral in Cuyahoga Falls, Ohio, is for a prayer line. A woman who answered was unable to connect to Angley but said, "I could pray with you."
The alleged sexual attacks on Miller ended in November 2012. Miller claims in the document that he stayed on until resigning in 2014 but was the target of Angley's "verbal harassment."
The mental anguish has driven Miller to seek help and to "incur psychological and medical treatment," he said. Miller, who relocated to Myrtle Beach, South Carolina, has since divorced from his wife.
The lawsuit names both Angley and Grace Cathedral as defendants and is seeking punitive damages and compensatory damages. Angley's attorney hasn't responded to Newsweek's requests.
Angley fancies himself as a mortal with celestial powers. According to his biography on his website, "God has endowed Rev. Angley with special gifts to bring healing for soul, mind and body to the multitudes."
Archived sermons can be watched or listened to online, and there's an array of merchandise, such as the "Blest Cloth." The seemingly reusable napkin is special because it has been used by Angley himself.
"Rev. Angley has prayed over this cloth and asked the anointing of the Holy Spirit to rest upon it so that when you receive it and put your faith together with his, God's healing will go into action. It is God's divine will for you to be in good health; and when you obey His Word, you can expect miracles," the site states.
"Set your time of deliverance. Then carry the Blest Cloth with you or pin it inside your clothing, and believe from that hour that God is getting you well. Claim victory and close your case with full assurance that God is faithful and that what He has promised will come to pass," the site says.
Angley has said that he "does not claim to be a healer" and that he is "but a witness to the marvelous healing power of Christ."
"The end-time signs are all around us and it is Rev. Angley's passion to bring in the harvest of lost souls before Jesus comes," his biography on Grace Cathedral's website reads.