Ernie Els's Masters Meltdown: Former World No. 1 Takes a 9 in Augusta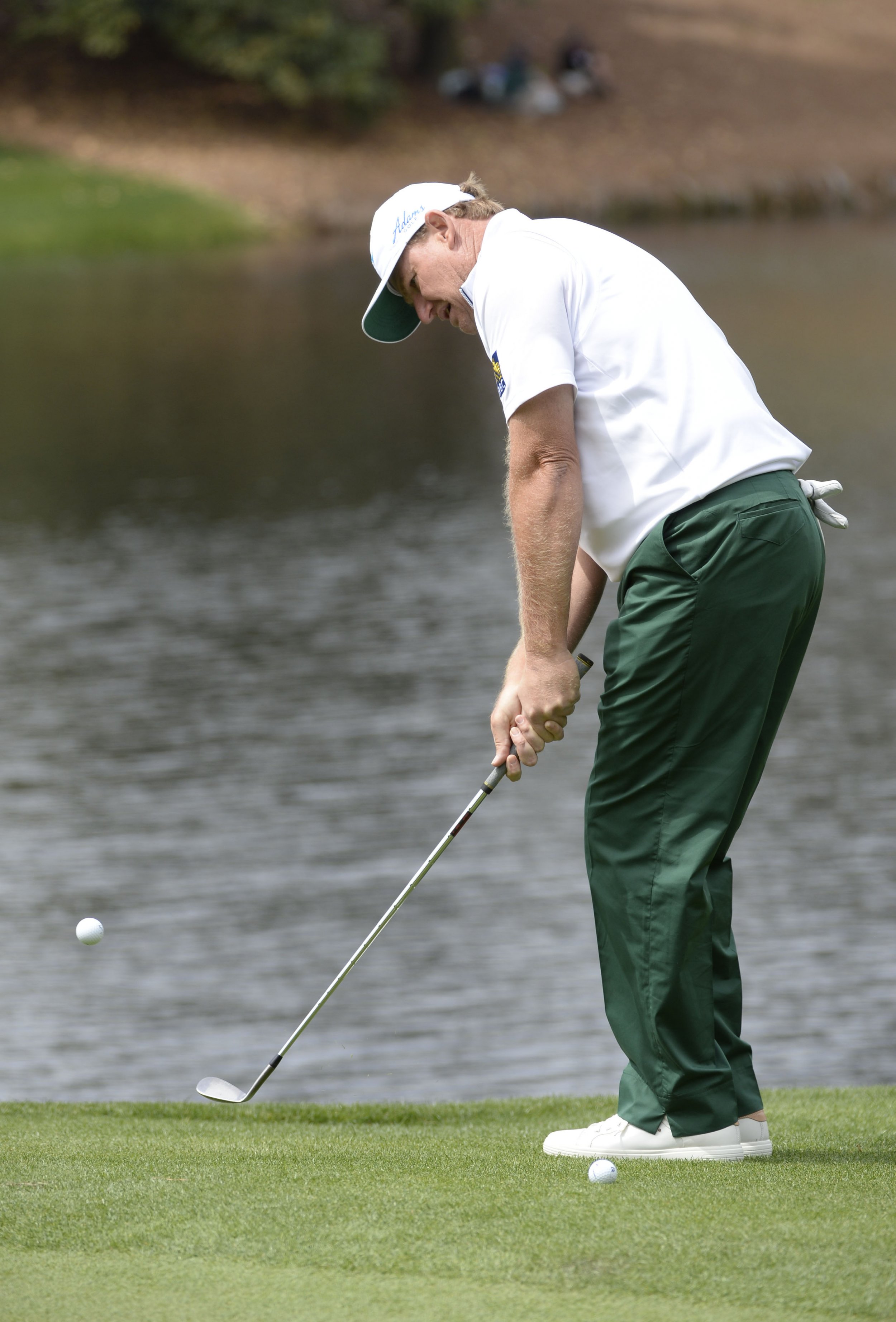 Updated | Ernie Els, how's your short game?
Els, the South African golfer who has twice finished as the runner-up at the Augusta National and has won four majors, six-putted the first hole of his opening round at the Masters in Florida on Thursday for a quintuple bogey—missing six consecutive putts from tap-in range. Depending on your own handicap, his odyssey made for either excruciating—or hilarious—viewing.
The 46-year-old former world's top-ranked golfer reached the green on the par-4 first hole at Augusta in three strokes. Then, the trouble began. After leaving a shot for par less than 2 feet shy of the cup, he missed muiltiple putts from less than 3 feet away. Els took desultory stabs at a few and lined up two others, but it didn't seem to matter. Every shot was errant.
The two-time U.S. Open and British Open winner finally carded a 9 on the hole.
Live scoring at the Masters initially had him as putting a 10, but later on Thursday officials conferred, and revised the ruling that Els had taken six putts, not seven, according to ESPN.
Els's meltdown conjured memories of Jean Van de Velde's final hole at the 1999 British Open, dubbed "the collapse at Carnoustie." There, the Frenchman needed only to shoot a double-bogey 6 on the 72nd and final hole to win his first major, and become the first French golfer since 1907 to win that tournament. Van de Velde shot a 7, lost in the playoff, and never came close to winning another major. The difference, outside of Els's mishap on the first hole and Van de Velde's on the last, is that Els did not come down with his case of the yips until his ball was within a body length of the cup.
In the 1996 film Tin Cup, protagonist Roy McAvoy (Kevin Costner) stubbornly refuses to lay up an approach shot on the final hole of the U.S. Open, seeking glory and victory instead. McAvoy winds up carding a 12 after approach-shot upon approach-shot land in the water hazard in front of the hole. His girlfriend, Molly (Rene Russo), later consoles him by saying, "Five years from now, nobody will remember who won or lost, but they're gonna remember your 12!"
Whether Molly's wise words will transfer to the 2016 Masters remains to be seen. Defending champion Jordan Spieth, only 22, finished his opening round atop the leaderboard at 6-under, after all. Still, whether Els remains beyond Friday's cut or not, the tour pro who is known as "the Big Easy" will be the sentimental gallery favorite this weekend.
Correction: This story has been updated to reflect Els' actual score of 9, which was originally recorded as 10 by the Masters.