Ernie Lively: The Finest Roles of Blake Lively's Dad From 'Sisterhood' to 'The Dukes of Hazzard'
Actor Ernie Lively has died at the age of 74, as a result of cardiac complications. He was reportedly surrounded by his wife and children when he died in Los Angeles on June 3.
His youngest daughter, actress Blake Lively, has led the tributes to him online, along with her husband Ryan Reynolds and his former co-star Amber Tamblyn.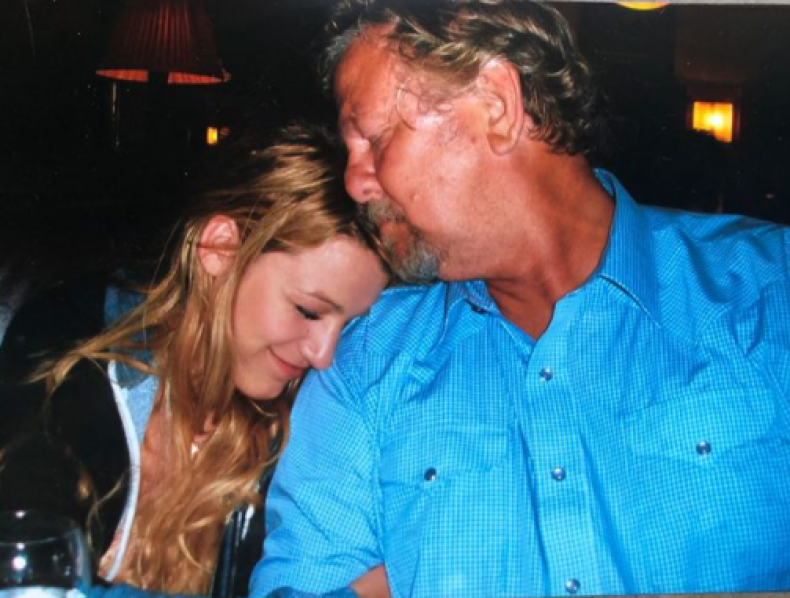 Ernie Lively, born Ernest Brown Jr. in Baltimore in 1947, came to acting in the mid-1970s. According to The Hollywood Reporter, Lively was previously an English professor and served as a lieutenant in Vietnam, returning as a captain in the U.S. Marine Corps.
He racked up more than 100 acting credits across the small and big screen. He was also known for coaching young performers including his children. Here are five of the roles he'll be remembered for.
1. The Sisterhood of the Traveling Pants 1 & 2
In perhaps his most recognizable role, Lively played the father of his real-life daughter, Blake, in this 2005 story of friendship among four young women and its 2008 sequel.
Amber Tamblyn, who played Tibby in both movies, paid tribute to Lively on Instagram, calling him "our dear wonderful Sisterhood set papa." She added: "What a funny, kind, generous soul. You will be missed but never forgotten. We love you."
2. Passenger 57
Lively appeared alongside Wesley Snipes and Tom Sizemore in this 90s action thriller about a plane hijacking. Lively plays Sheriff Biggs, the local lawman who mistakes the hero John Cutter, played by Snipes, for a terrorist and arrests him—until he escapes custody to save the day.
3. The Dukes of Hazzard
Lively had several roles across five years on The Dukes of Hazzard. For three episodes in 1980, he played the recurring character Longstreet B. Davenport. Longstreet was the cousin of Cooter Davenport and a friend of the Dukes. He watches the Hazzard Garage when Cooter is out of town.
4. Looking Glass
One of Lively's final roles was in the 2018 Nicolas Cage film Looking Glass. Not one of Cage's biggest hits, it has a rating of just 4.6 on IMDB. In the thriller, Cage and Robin Tunney play a couple who buy a desert motel where an unexpected and mysterious event occurs. Lively was one of the motel's customers, a truck driver called Tommy.
5. The Man in the Moon
Lively appeared alongside a 14-year-old Reese Witherspoon making her screen debut in The Man in the Moon. The 1991 coming-of-age film also starred Sam Waterston and Jason London.