'At 50, I Wrote a Series of Best-Selling Erotic Fiction'
I'm a mom of three adult sons and in early 2020, I was in the process of setting up a recruitment company that would help people over the age of 50 get back into the workplace. Then, the U.K. went into lockdown and everything stopped. I was left wondering what on earth I was going to do with myself. I had two sons home from college, one homeschooling and the business became a no go. You could feel the tension in the air, nobody knew what was going to happen.
I knew I had to do something to occupy myself, make myself laugh and relieve some anxiety. I looked at my options; I couldn't cook and I thought I'd dislocate something if I tried online exercise. Then I read a few lines of Fifty Shades of Grey, I'd never read it or any erotic fiction before, and I remember thinking that women just aren't like that. We snag our tights, we trip over in our heels and when you get to my age, 50, you're coping with hot flushes and a hairy chin.
I'd always wanted to write and it occurred to me I could put a really different spin on an erotic novel. Instead of your classic, coiffed heroine, you could have a normal, everyday woman with cellulite and frizzy hair.
So I had this choice. I could either bake banana bread or write a funny, dirty book. So, I wrote a funny, dirty book about a woman who goes on a mission to transform herself into an erotic goddess, but everything she tries goes utterly wrong.
I published the first book in June 2020 and I both cringed and laughed writing my first sex scene. I did feel a bit embarrassed, but I knew what was going to happen at the end of the scene, so that made it easier somehow. I haven't really read any erotica, so I don't know how explicit the books are. But to me, they are rude. There's a lot of build up to the crescendo, though the sex scenes themselves are very short.
Ann is my heroine, she's always had a mundane love life and she loves Victorian romance novels. She realizes that they are beautiful but missing something, so she starts to read erotica and decides she wants to transform herself into an erotic goddess. The book follows her journey.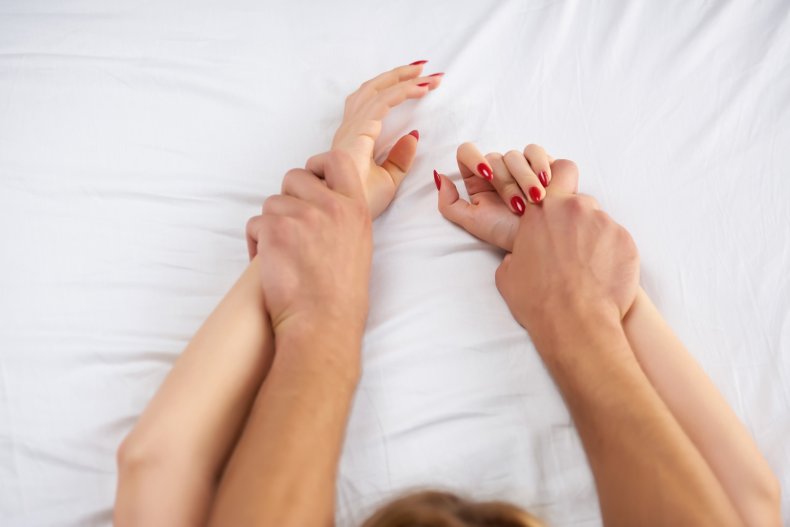 I used a pseudonym, S. J. Carmine, because if people thought the book was awful, I wouldn't need to admit it was me. But within months of publishing the first book, I was getting messages from women thanking me, saying that I'd made them laugh or that it was the first book they'd read in a long time and they loved it so much they had started reading again, so I had to admit it was me.
After just 8 months I'd sold more than 1,000 copies, which is great for a self published book. I had lots of ideas, so I started the second book in August 2020, and then a few months later the third. There are five books in the series and as I was publishing them, people were messaging me asking me what happened next and telling me what they wanted to happen. I've sold around 3,000 books in total now.
My books aren't Dostoevsky, but if it's getting women reading and talking then I'm proud of that. The first book got into Amazon U.K.'s bestseller list for Erotic Humorous Fiction within a couple of months, and since then my books have been consistently getting to number one in that bestseller list. It is up and down, a book can be at position 21 one minute and the next day they're all at the top of the chart. It's exciting.
My friends knew straight away that I had written an erotic novel and thought it was hilarious, but I held back on telling my family. My sons now know I have written the books but obviously they haven't read them. They're 22, 20 and 16, so they are, in equal measure, really proud and completely mortified. My husband thinks it's hilarious. He's never read them as he's not a reader, but he is very proud. He tells everyone about the books, usually when we're in the grocery store, which is a little embarrassing.
I haven't made a huge amount of money but I'm encouraged to keep going. Perhaps a publisher might come across the books some day. I have gone out to literary agents, but they want stories that will resonate through an age and I have the words c*** and a** in my first paragraphs. But I've obviously tapped into something women enjoy. I think it's because they see the character as relatable. She does struggle, she's just "us" really.
Writing a series of erotic fiction has made me more confident because I'm really proud to be railing against the stereotypes of age. I want to grow old disgracefully and I'm happy that I've done something unexpected. It's really important to me to say to women that it doesn't matter if you're 22 or 82, don't let your age hold you back. Go for it and don't let anyone tell you that you can't.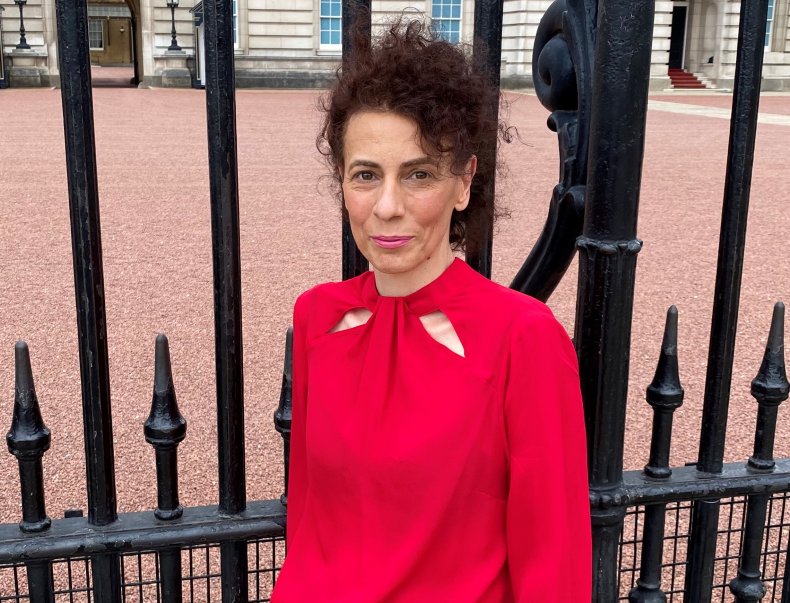 I want to keep writing and I have a few new ideas, but I'm not sure they will be erotica. I have taken Ann as far as I can, unless I want to take her into her 70s and have her creating an OnlyFans account! I have had people who read hardcore erotica say that I haven't taken the sex far enough, but I won't be writing any hardcore erotica in the future.
I'm really proud that I have made women laugh through difficult times and encouraged them to read. That makes it worthwhile. It's the best feeling isn't it; making someone else happy.
Stephanie Oram lives in the U.K. writes under the pseudonym S. J. Carmine. You can find out more about her self-published books and order copies here.
All views expressed in this article are the author's own.
As told to Jenny Haward.