'House of Horror'—Diane Sawyer Reveals Turpin Sisters' Escape From Torture in '20/20' Special
For decades, 13 children were held captive by their parents in their home in California before being set free in 2018, and tonight Diane Sawyer will interview two of the daughters who survived the ordeal.
The Turpin case is the focus of tonight's 20/20 primetime event, Escape From a House of Horror: A Diane Sawyer Special Event. Ahead of the special on ABC, Newsweek spoke to Sawyer about her experience sitting down with the victims of this horrific crime.
She told Newsweek: "This is the first time any of the 13 Turpin children have told their stories. We've been waiting four years to hear about their lives, and I was amazed by the two young women I met. They are two beacons who created their own light in the darkness."
The Turpin children were finally found captive inside the home in Perris, CA under harrowing conditions. They suffered starvation, bound in chains, and were brutally beaten for almost their entire lives. Sawyer will speak to the daughter who finally escaped and made the call to the police, and her sister who previously tried to escape.
In Escape From a House of Horror, Sawyer will interview Jennifer and Jordan Turpin. The show will feature never-before-seen ​police body camera tape, as well as footage and photos from the children's lives inside their parents' house. Sawyer will also speak to Riverside District Attorney Mike Hestrin, as well as the lead investigator on the case​ and other officials.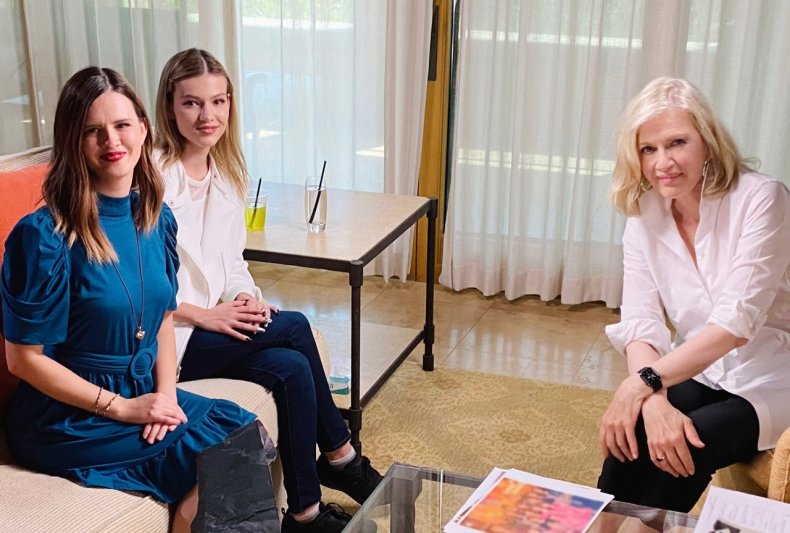 Sawyer has conducted dozens of interviews over the decades for the 20/20 program, but tonight's primetime event managed to stand out. She said: "I have seen a lot of incredible life come out of unexpected, great suffering. And these young women and their siblings have a story to tell that is really going to teach us something about what can happen when the size of your fear is equal to the size of your courage."
In February 2019, both parents, David and Louise Turpin pled guilty to one count of torture, three counts of willful child cruelty, four counts of false imprisonment and six counts of cruelty to an adult dependent. They are both currently serving life imprisonment with the possibility of parole after 25 years.
Throughout Sawyer's successful career as a journalist, she's been faced with many unique, and often horrifying situations. She said that stories like that of the Turpin family actually can still be surprising.
"The longer you do this work, the rarer it is to hear a story truly for the first time," Sawyer said. "Thirteen children who show us that with blinding light they can unleash hope over hell."
Tonight's two-hour special 20/20 event, Escape From a House of Horror will air on ABC at 9/8c and will be available to stream on Hulu.
Correction 11/19/2021, 2:51 p.m. ET: This article was corrected to clarify a quote from Sawyer. She said she was in fact surprised by the Turpin case. Newsweek regrets the error.