Escape Room Devotees Get a Play-at-Home Option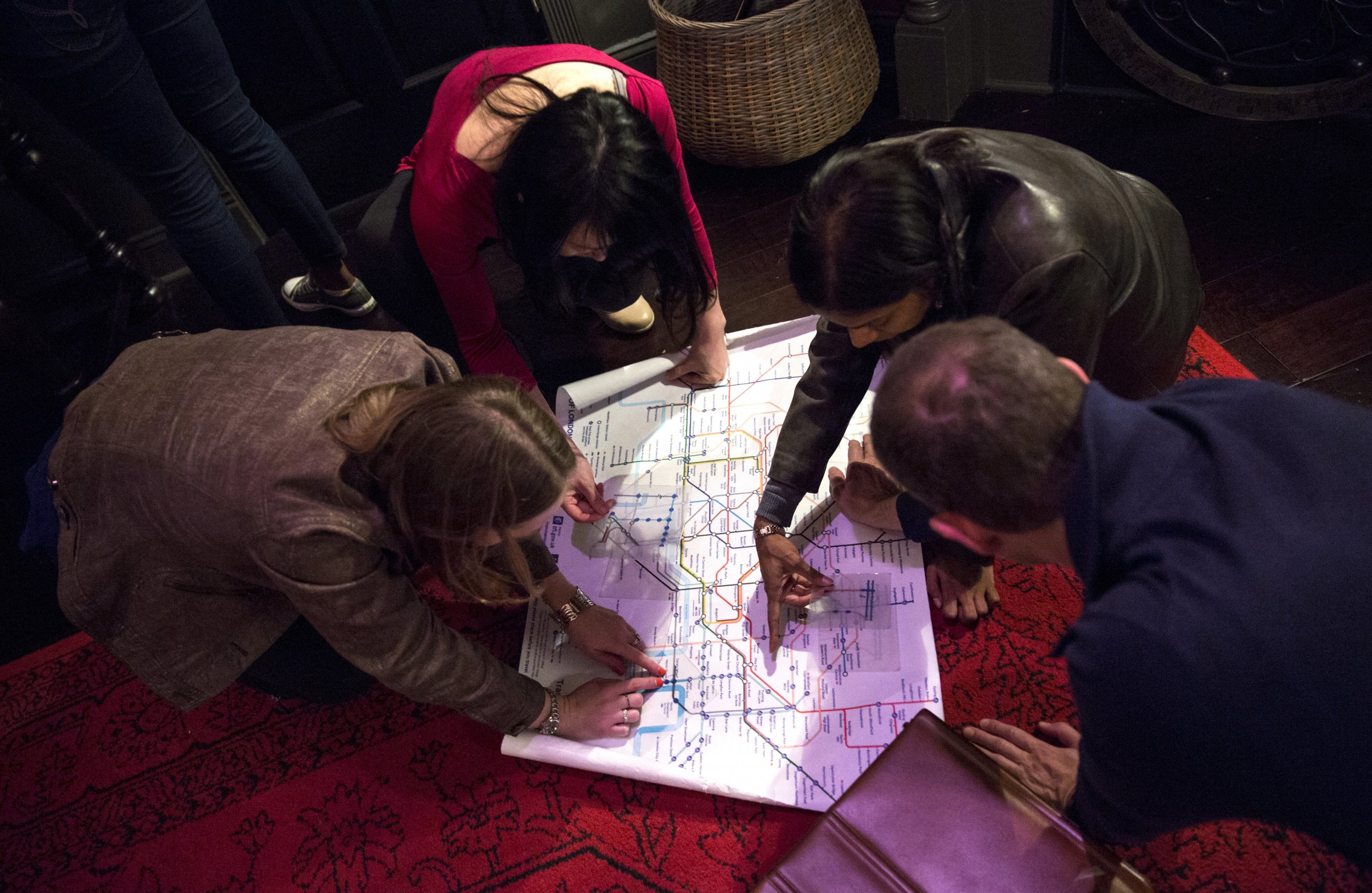 Escape rooms have become hugely popular in recent years, especially attracting millennials looking for unique evenings with friends. But the interactive games, in which people are locked in rooms and must solve puzzles and other brain teasers to escape, also appeal to people who lack the money or time to head into the city on a weekend.
"We were hooked on escape rooms," says Juliana Patel about herself and a friend, Ariel Rubin, both of whom were pregnant and knew a night on the town was about to become more expensive and logistically challenging. So the Los Angeles residents solved that puzzle by creating Escape Room in a Box, a game that allows people to play at home with their friends.
That's similar to how the women became friends—Patel hosts a regular game night for people to play Clue, Taboo and other games. "I have devoted many hours of my life to playing games," Patel says.
Their game, subtitled The Werewolf Experiment, strives to re-create the sort of immersive narrative experience that the escape rooms provide, Rubin says, adding that both majored in theater in college.
"The first thing we did was make a list of everything we liked and didn't like from escape room games we had played," Rubin says.
While escape room owners often tweak their puzzles after they've opened, the women didn't have that luxury, Patel says, and so they made more than 100 changes while play-testing to create the 19 puzzles and three locked containers that ended up in their box.
"We tested not just for difficulty but for fun," Rubin says, explaining that different people do well with different types of puzzles so they needed a wide variety. And, Patel adds, they felt it essential to create some that weren't merely pen-and-paper puzzles. "We wanted to make it physical too."
Knowing they could not provide a distinctive space with hidden rooms and high-tech clues, they sought to create atmosphere by providing themed recipes to turn the game into a party. "It's important for us that this feels like an event," Patel says, especially since it is a "consumable game," meaning it can be played only once (though they will sell refills allowing people to host the game in a non-playing role).
One advantage they have is that escape rooms kick people out after their time expires, but the at-home game version allows groups to sit around and finish the puzzles even if they don't beat the clock. (Patel expects about a 50 percent escape rate within the allotted hour.)
Rubin acknowledges that their original profit margins were "embarrassingly slim" before admitting they would barely cover their production costs. But a Kickstarter campaign (it ended March 4) seeking almost $20,000 reaped more than $135,000 from 2,300 backers, allowing them to produce more games and lowering their costs, though they're also reinvesting to improve the design. The duo, who plan sequels, including one aimed at children, say people can pre-order the game now and they expect to be shipping within a year.
When David Spira, an escape room blogger and reviewer, first heard about the game he was pessimistic, "I was certain it was going to be a catastrophe, that it would feel too much like doing homework," he says, adding that the experience is deeply tied to the physical space. But he tried it with a group of friends "and everybody liked it. They really managed to re-create a lot of what makes it fun in a very small box."
While Spira adds that it can never match the sense of story and adventure of the best escape rooms, he says the $60 game can entertain a large group for the price of just two room escape tickets. "That's pretty significant."