Escaped 8-Foot King Cobra Sets Off Panicked Search in Orlando, Florida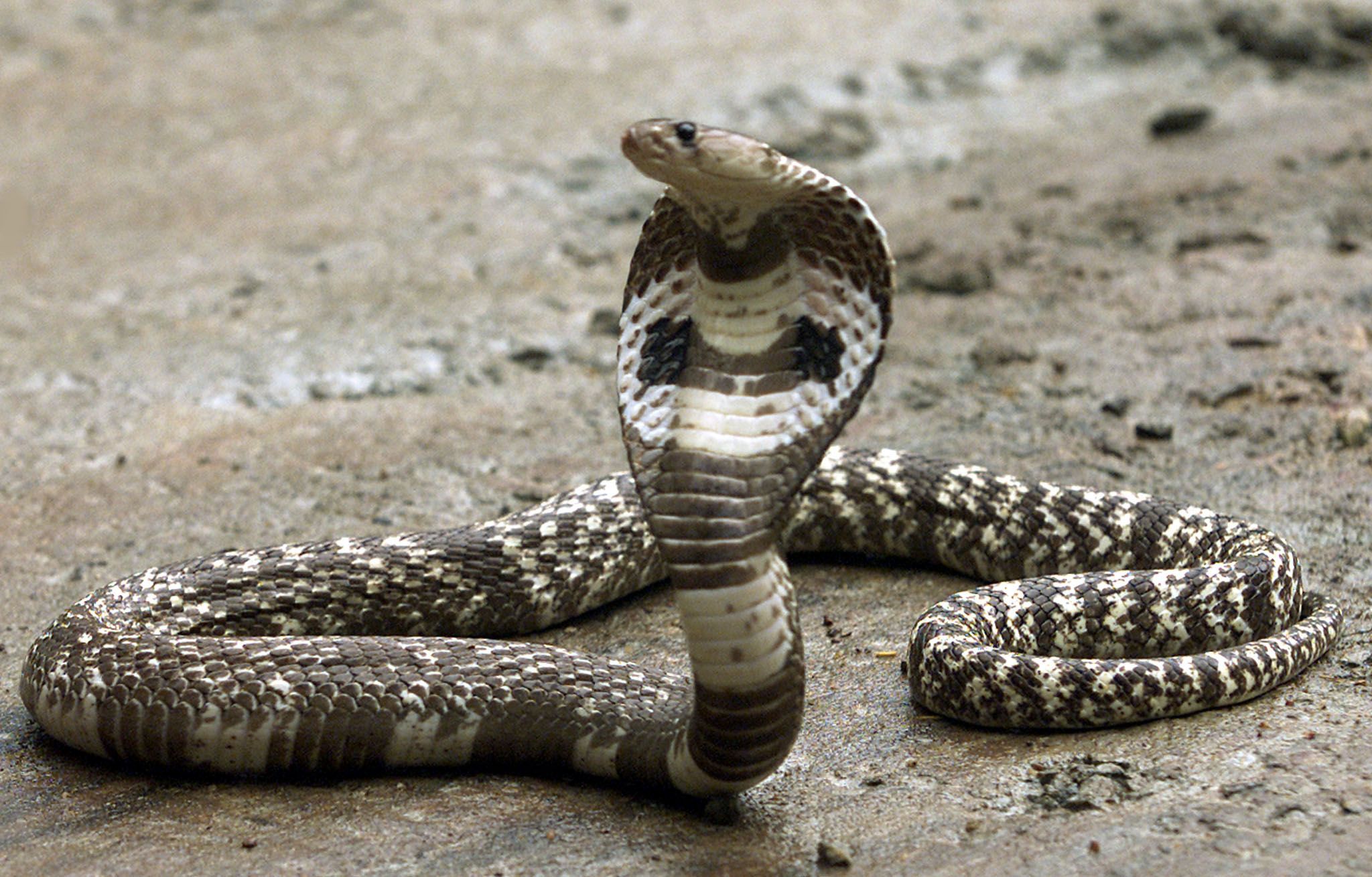 If you're enjoying your Labor Day weekend in Orlando, keep an eye on yours toes, because there's a king cobra on the loose. The 8-foot snake was reported missing on September 2, and the Florida Fish and Wildlife Commission launched a citywide search the next day.
King cobras are carnivorous animals that can grow up to 18 feet long. The venom in one cobra bite is enough to kill 20 people or an elephant, but they rarely attack humans. If a king cobra feels it's being threatened, it can attempt a bite and is capable of raising the upper third of its body off the ground while continuing to move toward its prey.
The owner of the ecaped animal, Mike Kennedy, had permits for the snake, the commission said in a statement. Florida requires a license to "capture, keep, possess or exhibit any poisonous or venomous reptiles." Kennedy stars on the reality television show Airplane Repo. "Traded two baby crocodiles for two king cobras today," Kennedy wrote on his public Facebook page in December 2014. Kennedy said he's very concerned about his snake's wellbeing and believes the search is "over the top."
Ten experienced snake handlers searched the home the snake escaped from but were unable to find it. The property spans 10 acres, allowing for many snake-size hiding spots. Four additional commission officers were stationed at the perimeter of the property to keep an eye out for the snake. Other officers were sent to a nearby elementary school, for fear the cobra had slithered into a classroom. A commission biologist created a capture plan for the cobra, but thus far it's been unsuccessful.
Box traps are being used to try to bait the cobra into returning. The snake's favorite food was used.
"The traps are set and we're hopeful for a positive result. We will remain vigilant in the area and continue to monitor the trapping and search efforts," the commission said in a statement.
While many are spooked by its disappearance, others have taken to social media to make light of the situation and turned the missing cobra into a meme. The hashtag "Cobra Watch" has been used, as has "Orlando Cobra."
Someone even made parody Twitter and Instagram accounts of the snake, in which it ponders endorsing a presidential candidate and describes taking a taxi. "Catch me if you can!" writes the "snake."