Escaped Murder Suspect J'saan Carlos Strover Arrested After Being Spotted by News Crew
An Arizona man suspected of murder escaped from police custody near Atlanta, Georgia's Hartsfield-Jackson International Airport but was apprehended hours later after being spotted by television news crew covering his escape.
Matt Johnson, a reporter for Atlanta ABC affiliate WSB-TV, called the moment that he spotted J'Saan Carlos Strover on Thursday night "incredibly surreal." Strover, 20, had escaped from the clutches of Maricopa County, Arizona deputies that morning as they were preparing to accompany him on a flight back to Phoenix, where he has been charged with first-degree murder following a shooting at a bar that left one man dead and another injured in February.
"We had been looking at his picture all day long," Johnson said during a WSB report. "We were of course very aware about the massive manhunt for this suspect. And we are just about a half a mile away from where he originally tried to escape... my photographer Joe Booker and I were driving around 11:15, we see somebody run right in front of us."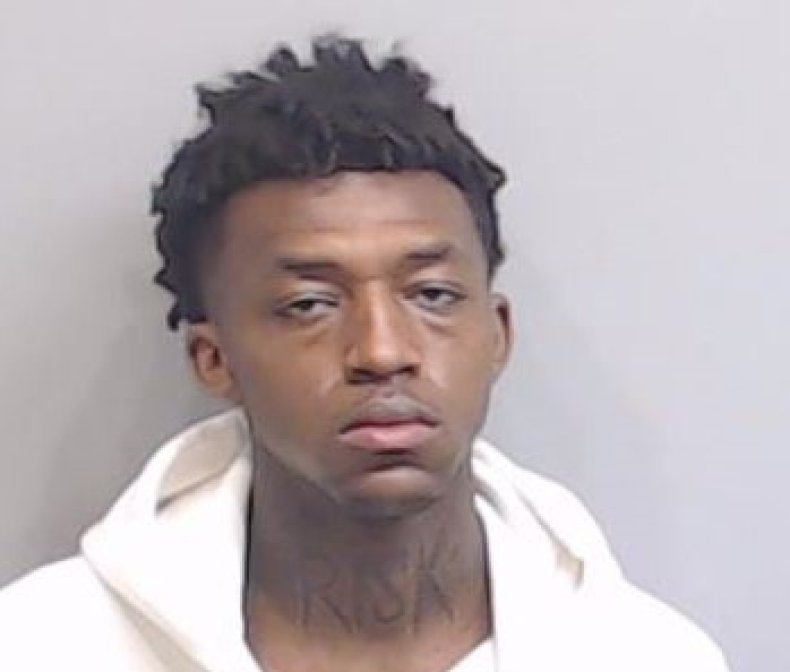 "Police officers were already here because of another reported sighting," he continued. "The closest police officer was down the street with his back turned, he didn't see what we saw. So, we made a U-turn, we flagged him. And that's when the police officer ran up this hill and found the suspect right at the top. He told him to come out and the suspect did. And that's when our cameras started rolling on the arrest."
WSB's footage of the incident shows a single officer pulling Strover out of a wooded area on a hill before a larger group of officers restrain him. Johnson said that Strover did not resist but that officers requested "more leg shackles" since he had escaped from the Maricopa County deputies after they removed his leg shackles.
Strover was apprehended by officers from the local Fulton County Sheriff's Office, which tweeted that the arrest happened after a "tip" was received amid "an intense manhunt involving multiple local, state, and federal law enforcement agencies."
"Tonight, College Park police received a tip of a man fitting Strover's description seen walking down the street, barefoot with his hands behind his back," the sheriff's office tweeted in the early morning hours of Friday. "A patrol unit spotted the fugitive and he ran into the woods. Police used night vision technology to locate the 20-year-old."
Strover was taken to Fulton County Jail, the same facility where he had been held before making his escape. He is again awaiting extradition to Arizona, which will presumably be carried out by Maricopa County deputies with increased security measures in place.
Newsweek reached out to the Maricopa County Sheriff's Office for comment.