A dog that escaped from a shelter almost two years ago has finally been caught.
Dallas, a 4-year-old Great Pyrenees mix, was dropped off at Ardmore Animal Care shelter by his owner in November 2021, but managed to clear the drop off pen almost as soon as he arrived.
For the next two years the dog, who has been dubbed "Houdini," evaded capture, paying visits to female dogs and fathering a number of litters of puppies.
"Community members would post sightings of him and then of course we had the people whom he was responsible for impregnating their females call to the shelter to drop off puppies," Ardmore Animal Care's Amanda Dinwiddie told Newsweek.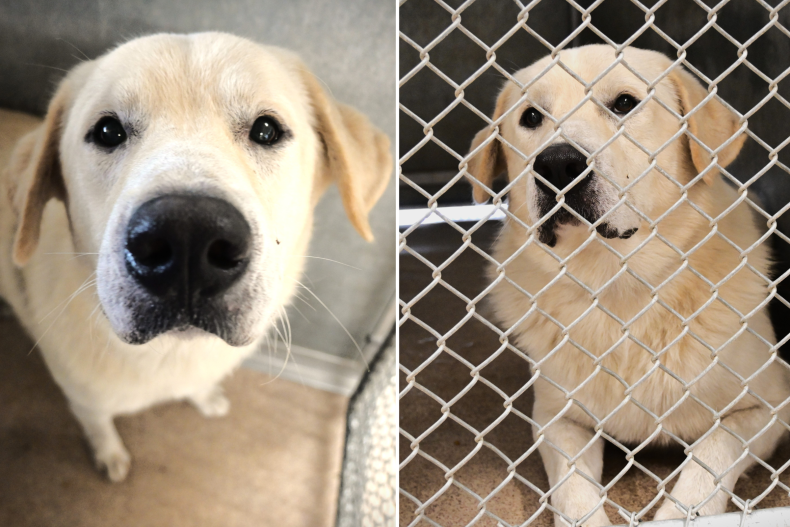 "Houdini is a more appropriate name, but his original name really is Dallas," she laughed. "You could be driving down the road and see him walking and holler his name and he would look like, 'why are you talking to me?' and keep it pushing."
But on September 9 Dallas' time on the run finally came to an end when an Animal Care Officer managed to get hold of him.
In a post announcing his capture to residents of the Ardmore area, the shelter joked: "There's no telling how many puppies he's responsible for. His two-year sperm spree has officially ended. He's the epitome of a one-night stander, dead beat daddy."
Every year 6.3 million pets are surrendered to U.S. shelters, which is an average of 17,260 a day, according to the American Society for the Prevention of Cruelty to Animals. The number of dogs and cats taken in by pet shelters hit 46,807 during January 2023, an increase of 1,744 compared with January 2022, the 24Pet 'Shelter Watch Report' found. Around 920,000 surrendered animals are euthanized every year. Shelters are striving to minimize euthanasia rates by promoting adoption campaigns, spaying and neutering programs, and behavior rehabilitation.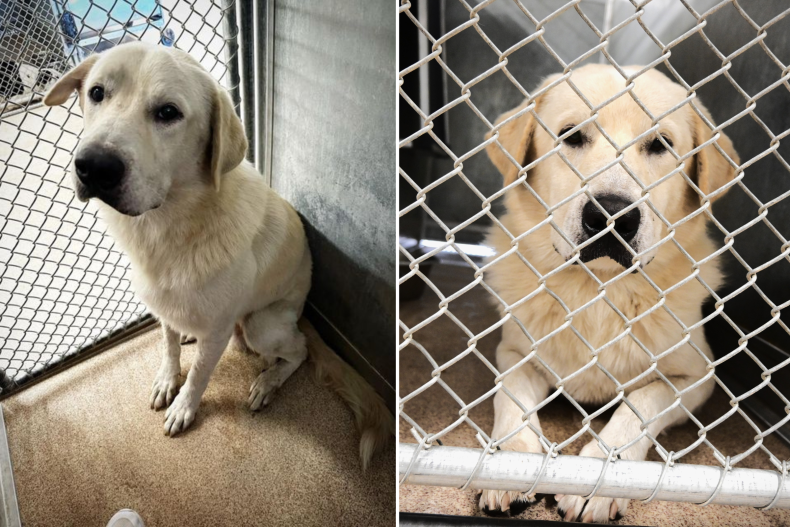 After two years clearing fences and paying visits to female dogs on the North East and North West side of the Ardmore area, he is now once again in the care of shelter staff.
"His next step is neuter," said Dinwiddie. "We currently have him in a covered kennel to prevent any means of escape and use the thickest leashes possible to get him out because he can and will chew through our normal slip leashes we use."
In the comments on the shelter's Facebook post announcing Dallas' capture, hundreds of commenters shared their reactions.
Tracy Wiley joked: "He wants his lawyer," while Christi McNeill Franklin joked: "When you're that good lookin' what else are you supposed to do?"
"Hope this sweet boy gets a loving home with lots of land to run and lots of love," said Krista Pinkston.
Dinwiddie explained that Dallas, while being a bit of an escape artist, is a super sweet dog. Sadly, as a result of his two years on the run, he has also contracted heartworm.
A parasitic infection in dogs caused by the bite of infected mosquitoes, heartworm results in the growth of worms in the heart and blood vessels. Left untreated it can lead to severe heart and lung damage and even death.
"That's the harsh outcome of his journey is that he was not in any type of preventative or medical care," said Dinwiddie, who explained, "Dallas' adoptive family will be responsible for his treatment because that is unfortunately a cost our shelter cannot afford, nor do we have means of treatment."
Once he has been neutered, Dallas will be ready for a forever home. His ideal new home? "Padlocked, roofed, chicken-wired and 10' tall," Dinwiddie joked. "But a home in the country would be ideal so he has room to run.
"I think he will forever be one of those dogs that you just cannot contain and will do as he pleases."
Do you have funny and adorable videos or pictures of your pet you want to share? Send them to life@newsweek.com with some details about your best friend and they could appear in our Pet of the Week lineup.