Escapees Tobias Carr, Timothy Sarver Dead After Robbery and Chase: Police
Inmates Tobias Carr and Timothy Sarver are dead after they escaped from prison Friday, robbed a convenience store and led police on a chase, police said on Monday.
Police confirmed that Sarver and Carr were dead in North Carolina after their vehicle was disabled in Wilmington during a multi-jurisdictional chase, the Sullivan County Sheriff's Office (SCSO) said in a statement on Twitter.
On Friday morning, Sarver, Carr and another inmate, Johnny Brown, escaped from the Sullivan County Jail through an air vent accessible in the ceilings of their cells that led them to the roof, local news station WCYB reported.
"Obviously, security measures failed and we are investigating to see exactly what occurred," SCSO Capt. Andy Seabolt previously wrote in a press release.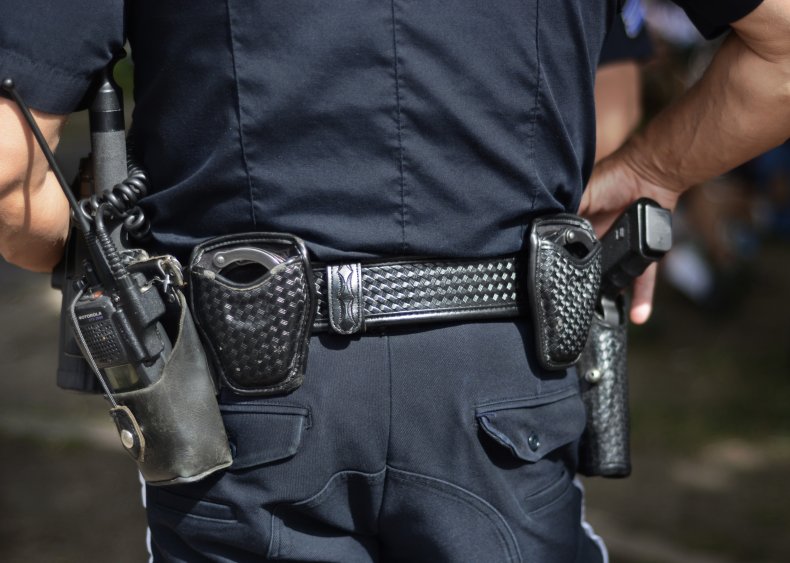 The escape prompted lockdowns for nearby schools and libraries.According to the SCSO, citizens were informed of the prisoners' escape through a reverse 911 call. They informed them not to approach the inmates and immediately call 911 if they saw them.
At the time of the escape Carr, 38, was being held on charges for vandalism, tampering with evidence and second-degree murder. He allegedly stabbed his wife to death in November 2019, the Kingsport Times-News reported.
In April 2020, a Tennessee jury indicted Carr for the death of Jennifer Carr, 39, who was found in their mobile home in Kingsport.
Sarver, 45, was held on charges for drug paraphernalia, auto theft, identity theft and unlawful carrying of a weapon. Brown, 50, was held on charges for harassment, Failure to Appear, Driving on Suspended or Revoked License, Harassment, Violation of Order of Protection, Domestic Assault, Aggravated Stalking. He was set to appear in court Friday morning, according to court records.
"All three are wanted on escape charges," the sheriff's office said previously. Authorities believed the men could be located near southwestern Virginia near the town of Pulaski.
Brown, who is described as weighing 200 points with brown eyes and gray hair, is still at large, according to police. Police say they will release additional information regarding Carr and Sarver when possible.
The U.S. Marshals Service and Tennessee Bureau of Investigation are assisting in the search for Brown. A reward was being offered for any information leading to his arrest.
If anyone has any information about Brown's whereabouts they should call 1-800-TBI-FIND.