Brother of Legendary Drug Kingpin Launches Foldable, 'Unbreakable' Mobile Phone
The latest entry in the foldable mobile phone market has emerged from a tech company with an unusual background—it was founded by the brother of notorious Colombian drug lord Pablo Escobar.
Nicknamed El Osito, or "Little Bear," Roberto de Jesús Escobar Gaviria was the Medellin cartel's co-founder and accountant. He was imprisoned for over a decade when the smuggling operation was dismantled. After his release from prison and his brother's death, Roberto went straight, founding Escobar Inc. in 2014 with 21-year-old Swedish entrepreneur Olof Gustafsson.
Escobar Inc. was founded with the primary business purpose is of maintaining control of Pablo's image and life story. The venture into the phone hardware sector came as a surprise to many. Previously, the company was best known for unsuccessfully demanding $1 billion from Netflix over the streaming platform's Narcos series, the plot of which was based on his brother's life.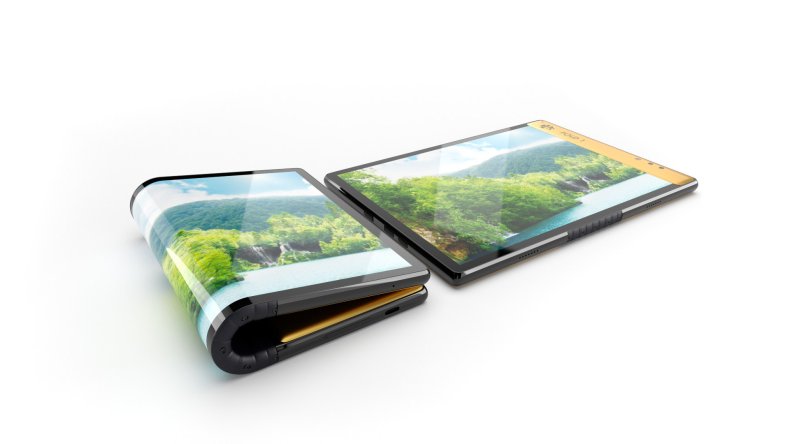 Earlier this year, the company won a lawsuit against a cybersquatter who was occupying the pabloescobar.com domain. Following the suit, Escobar and Gustafsson announced that their next step was to launch a high-end technology company, with the first product being a personal flamethrower similar to the device made by Elon Musk's Boring Co.
At the time, Gustafsson set his sights on one of the biggest names in the technology space, saying "We are in the process now of starting a $50 million technology company which will beat Apple Inc, easily."
Escobar also announced that he would file a class action lawsuit against Apple in 2020 for "cheating the people and selling worthless phones to consumers." In an exclusive interview with Digital Trends, he claimed to have spent over $1 million preparing the lawsuit.
The Pablo Escobar Fold 1 retails for $349. The device boasts a Snapdragon 8150 chipset with 6 GB of RAM and a 128 GB hard drive. It runs the Android 9.0 operating system and the user interface displays on a 7.8-inch flexible AMOLED screen. A $499 model is also available, with the sole difference being a 512 GB hard drive.
The company launched the phone with a brief video featuring lingerie models fawning over the Fold 1. Interestingly, the video failed to show any of the models actually using the device or any footage of its screen.
The quest to create a reliable phone with a flexible screen has preoccupied several of the market's biggest players. Samsung introduced the Galaxy Fold in April, only to immediately face criticism from reviewers who noticed the fragility of its screen and construction. The company pulled the device from shelves for a redesign and re-released it in September to a lukewarm response.
Unfortunately for Escobar Inc., the Fold 1 has not wowed consumers as a new feat of technology. Instead, reports have pointed out that it closely resembles a rebranded version of the FlexPai foldable tablet from Chinese manufacturer Royole, down to some of the marketing images.
Gustafsson responded to a query about the Fold 1's resemblance to the FlexPai with this statement: "We started the process of making this phone in February of 2018 and have engaged in many discussions with manufacturing companies in Asia. We have informed our lawyers of their attempt to sell a clone of our proprietary design, we do not co-operate with them, have nothing to do with them, and will proceed with legal action if deemed feasible and necessary by our counsel at such time. This particular company has not been able to sell these units to the public and I believe are in no chance able to do so due to their design clearly violating ours."
This article has been updated with a statement from Olof Gustafsson.