Pablo Escobar's Brother Says Elon Musk Stole His Flamethrower Idea: ''We Both Know You Stole From Me'
The brother of infamous drug lord Pablo Escobar is threatening to sue entrepreneur Elon Musk unless Musk gives him $100 million in cash or shares of Tesla.
Roberto Escobar claims Musk's "Not-a-Flamethrower," a novelty device using a small propane tank and trigger mechanism to project burning fuel, is cribbed from Escobar's own design.
In January 2018, Musk's the Boring Company announced the odd gadget, whose name is the result of customs regulations against transporting flamethrowers.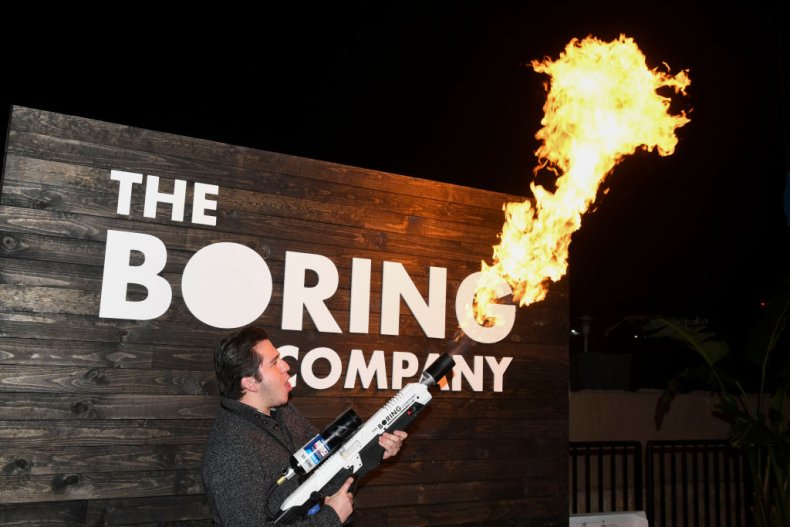 Escobar, 72, alleges Musk stole his concept for the flamethrower after one of Musk's engineers visited the Escobar compound in summer 2017. He claims they discussed the idea of a "toy flamethrower," but the subject wasn't broached again until he saw the Boring Company's announcement.
Escobar says the concept for the propane mini-torch came from an unusual hobby he shared with Pablo: "I want the people to be able to burn money, like me and Pablo used to do," Escobar said in a statement. "I burned probably a couple of billion dollars over the years. Literally burning the money. For many reasons."
Thus far, the only comment from Musk, 48, has been a tweet last Thursday: "It's not a flamethrower, Mr. Escobar."
The flippant remark apparently enraged Escobar, Inc.
"Elon's tweet shows that he is guilty," CEO Olof Gustofsson replied in a statement to The Next Web. "It is very important to understand that right now, one of the richest people currently in the world has acknowledged his wrongdoing by posting that 'it is not a flamethrower, Mr. Escobar,' this is his way of trying to lower his real liability. He is basically admitting to stealing! We will settle this, I am sure. Elon knows where to find us."
Roberto Escobar replied as well, threatening to sue if Musk doesn't give him $100 million.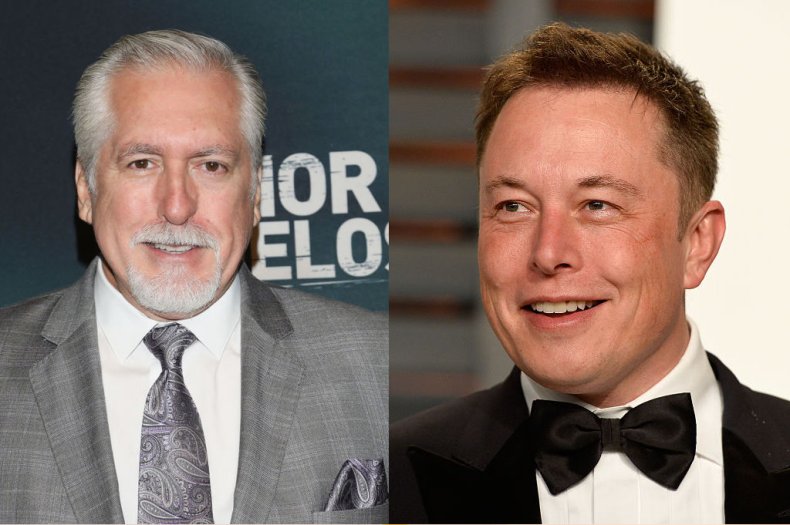 "Elon, we both know you stole from me. I am OK to settle this right now for $100 million. Tesla shares is OK or cash. I will win in court, and you will lose more than $100 million. Maybe I will make myself new Tesla CEO with the courts? Remember, in the 1980s you were a small baby boy while I was running the world. Now you made a few billion, even 20 billion, that is what I made in 2 good weeks my friend. Let's settle this like [gentlemen]. Send me the Tesla Shares to Escobar Inc," Escobar told The Next Web.
Though Escobar is confident he could prove theft of intellectual property in court, a judge might not be: In the U.S., an inventor has only one year to file for patent protection—meaning it's too late for Escobar.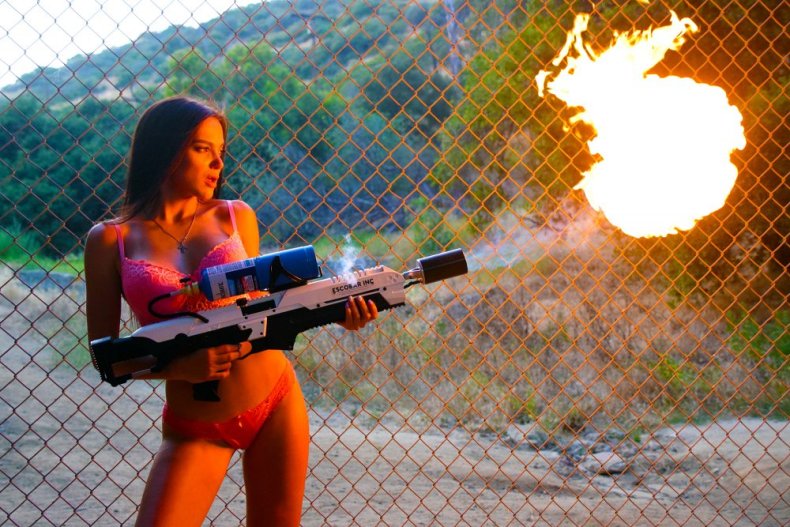 It's unclear whether The Boring Company filed a patent on the Not-a-Flamethrower. No such patent comes up in public databases, but patents are not always published. Even it was, it wouldn't matter: As the device was announced in January 2018, it is considered "prior art," meaning any similar patents would be ineligible.
Escobar, Inc. is trying to sell 20,000 of its flamethrower for $249 each, marked down from an original price of $500. On the other hand, all Boring Company "Not-A-Flamethrowers" have sold and no more are being produced.
Three weeks ago, the New York state senate passed a bill banning flamethrowers, specifically citing the Not-A-Flamethrower. The measure would make possession of a flamethrower "for recreational use" a felony punishable by up to four years in prison.
Nicknamed El Osito ("Teddy Bear"), Roberto de Jesús Escobar Gaviria is Pablo Escobar's older brother. He's also the former accountant and co-founder of the Medellín Cartel, which was responsible for up to 80 percent of cocaine smuggled into the U.S. at its height.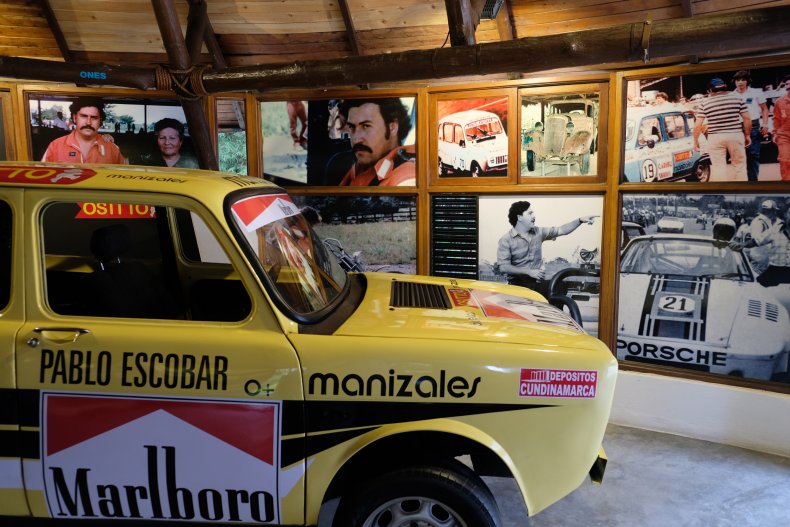 Roberto served time—escaping once and then surrendering to police a year later. After his release, he and Gustafsson founded Escobar, Inc. in 2014. The two sent a letter to Netflix, demanding $1 billion for unauthorized use of the Escobar family's story in the series Narcos.
In January 2019, Escobar launched a GoFundMe campaign to help impeach President Donald Trump.